Yesterday the post I wrote for the 1940 Census blog went live.
The blog is all about generating interest for when the 1940 census is made public on April 2nd.  More about that on this post here.  🙂  Have you indexed? It is basically transcribing handwritten or typed images into digital images so they are searchable. My favorites so far have been draft cards – there were some fascinating questions in Ohio.  All types of records are being indexed so they can be searchable for family history. I've always been a people watcher.  I love the time period of the 40s – and I've been indexing for a few years and love that too.  It kinda just all came together for me to be a blog ambassador for the 1940 Census Project. 🙂
Here are a few back-stage photos behind the post.
My cast of characters: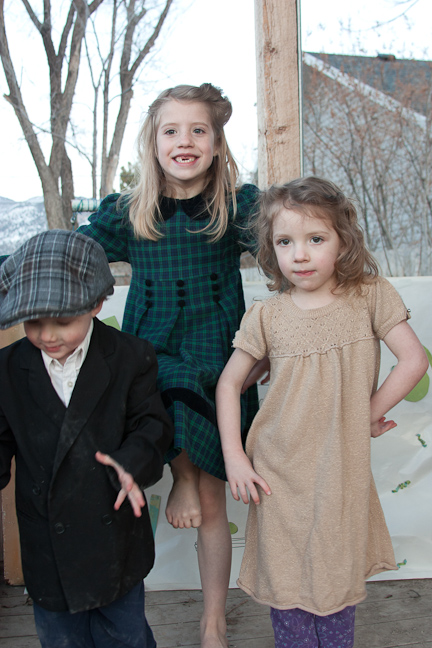 By characters, I mean characters: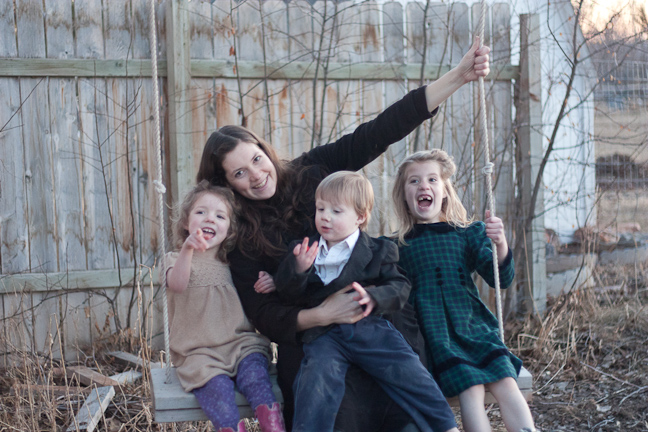 The fun backdrop: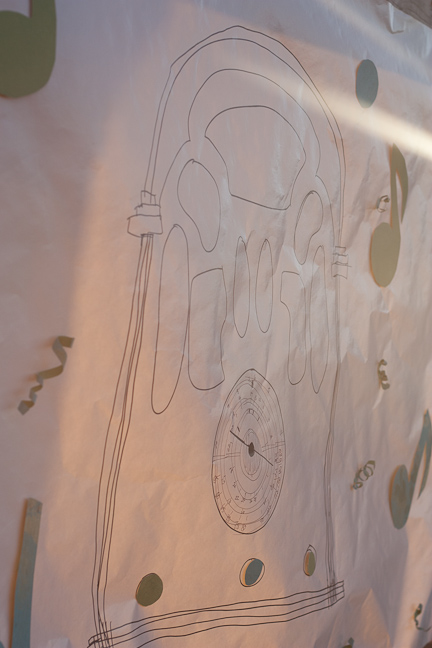 I imagined a 1940s radio for my little ones to dance by, but wasn't able to find one in real life.  That's when I sketched one on a roll of butcher paper and hung it in our treehouse.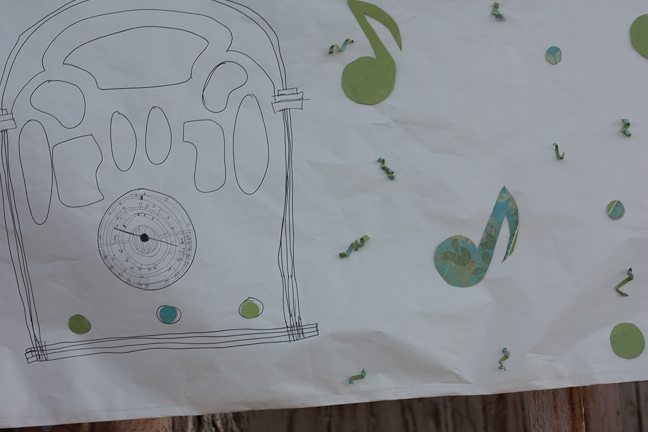 It works – and I think it's kinda whimsically fun too.  Don't you love when things turn out even better than imagined?
Could not have pulled it off without my man and his skills: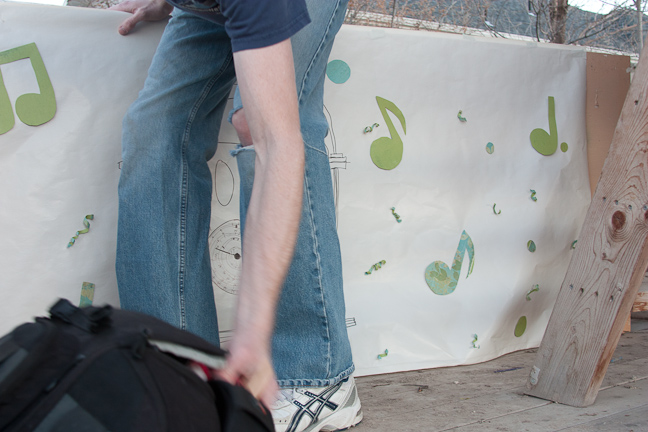 Although we didn't need it, he knows how to work the reflector too.
We got some great shots: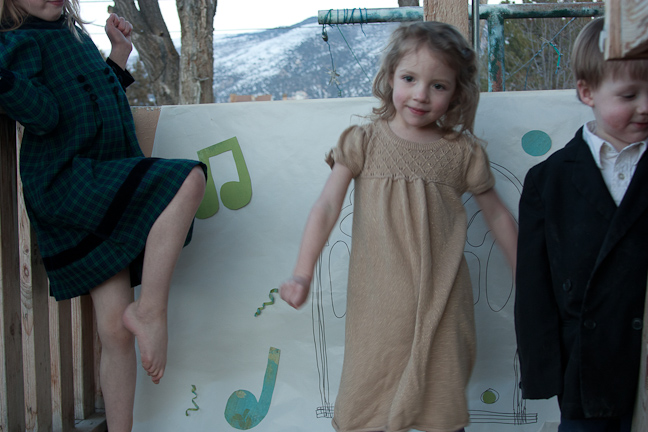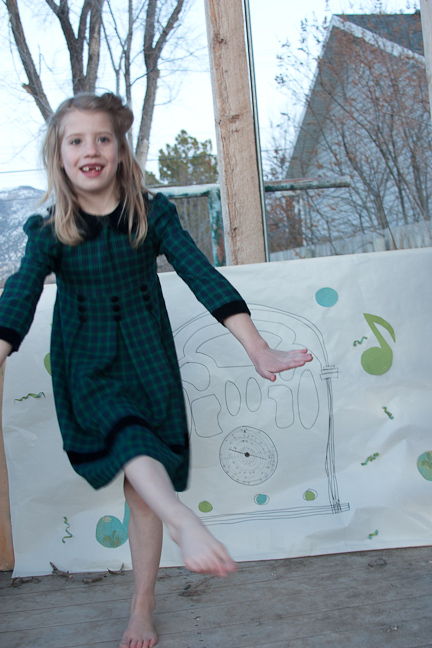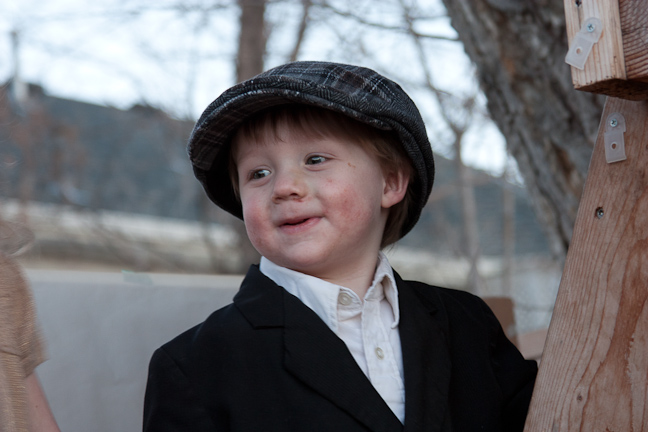 And lest you think the whole shoot was frosting and sprinkles, I captured this fine moment: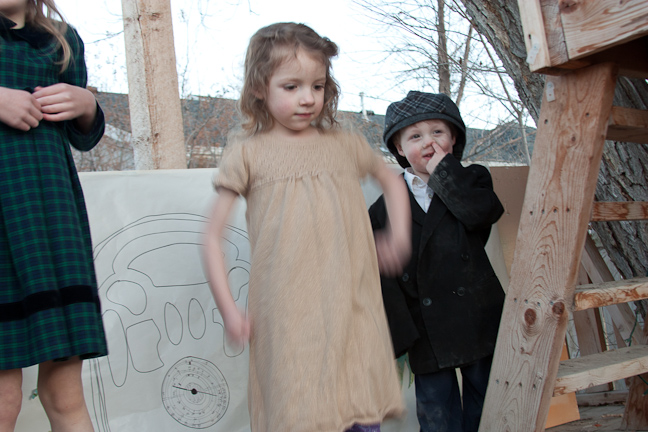 To make the post have a more 40s feel I turned the photos black and white.  SO very fun.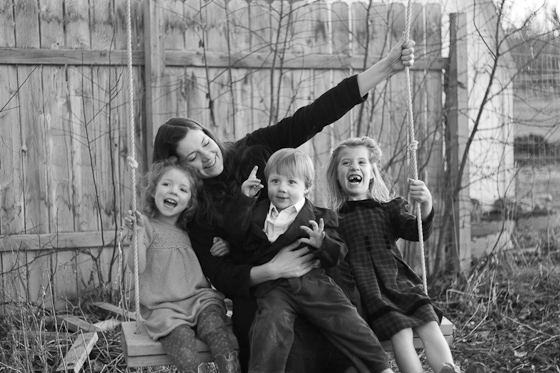 Happy Indexing!  🙂