"Waiting can be hard. Children know it, and so do adults. We live in a world offering fast food, instant messaging, on-demand movies, and immediate answers to the most trivial or profound questions. We don't like to wait."
We've been learning about patience in our family – like studying it. We read those words from President Dieter F Uchtdorf​ and in the same talk learned about an experiment where 4-year-olds were given a marshmallow and if they could wait 15 minutes they could have two. Only 30% could do it.
I decided to try it with my kiddos. I didn't have marshmallows, but I had peanuts and raisins. Same experiment. Wait 15 minutes and you get double.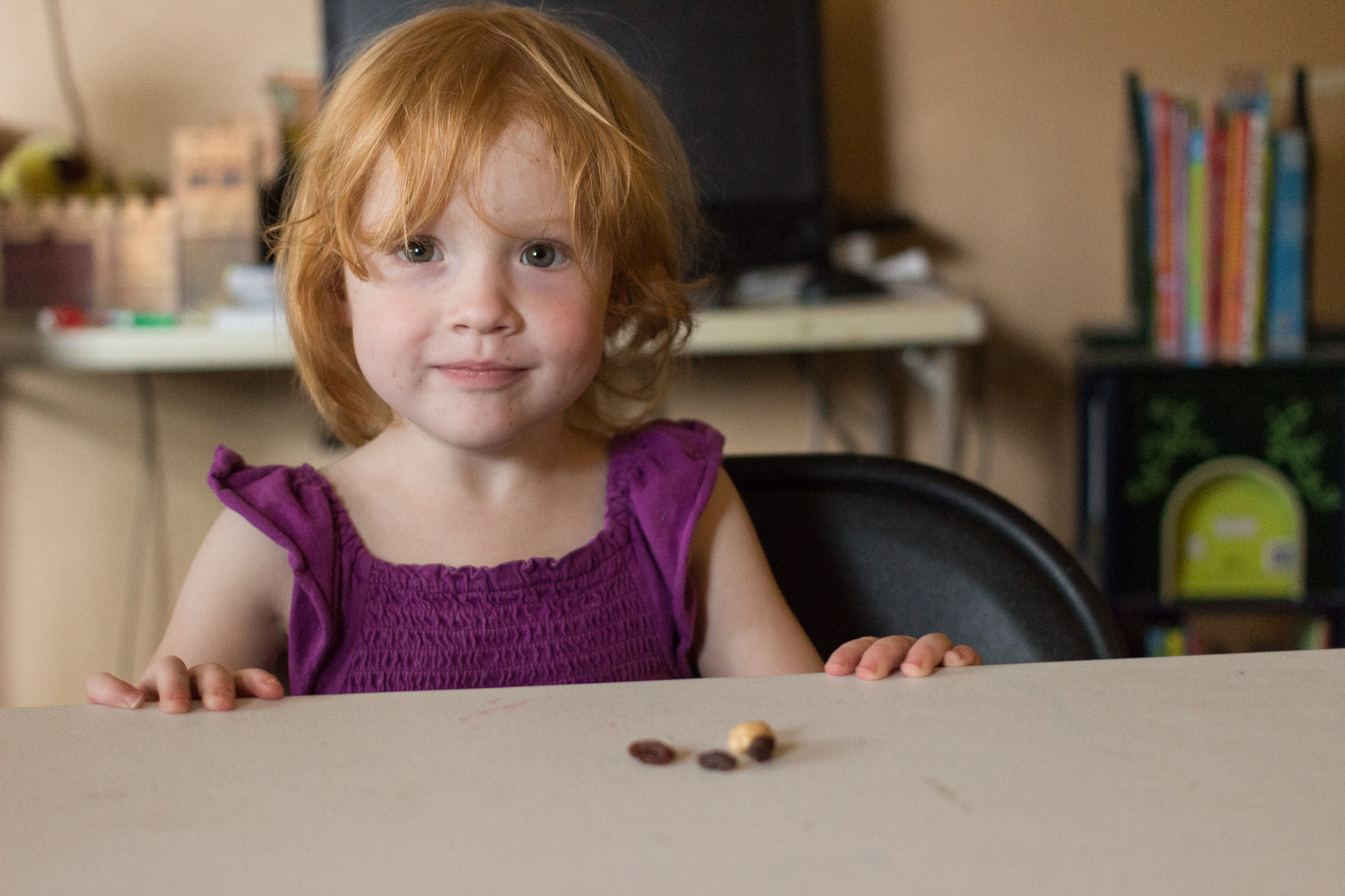 I set a timer on the oven and I did see eyes wander that way often. We continued on with our school lesson though –  about The Comedy of Errors and patience. How the twin brothers did not discover they were in the same town until the end of the play and the purpose Shakespeare had with writing it that way. The kiddos were still sitting at our school table. The peanuts and raisins were right in front of them, but only some chose to stare at them.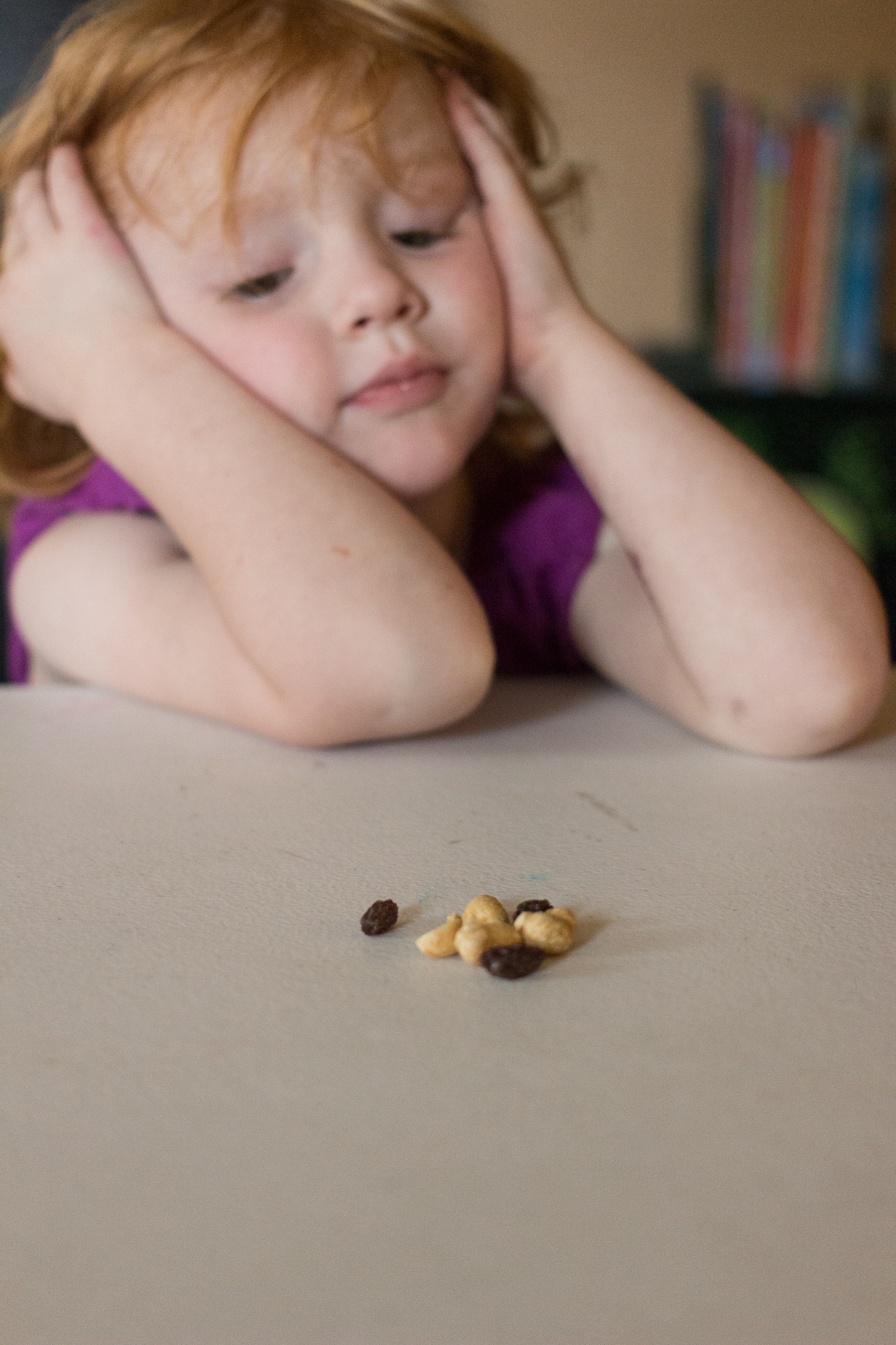 At one point Caleb wandered away into a different room and stuffed his mouth full of granola. I wondered what was up and he said he was using it to distract his mind from the raisins. Ha! Different techniques for different folks. 😉
The Stanford professor that did the original experiment went on to observe the same children over time. He learned "…those who waited tended to be more positive and better motivated, have higher grades and incomes, and have healthier relationships. What started as a simple experiment with children and marshmallows became a landmark study suggesting that the ability to wait—to be patient—was a key character trait that might predict later success in life."
My proud mommy moment… ALL of my children did it. Even Ms. Three Year Old made it 15 minutes!!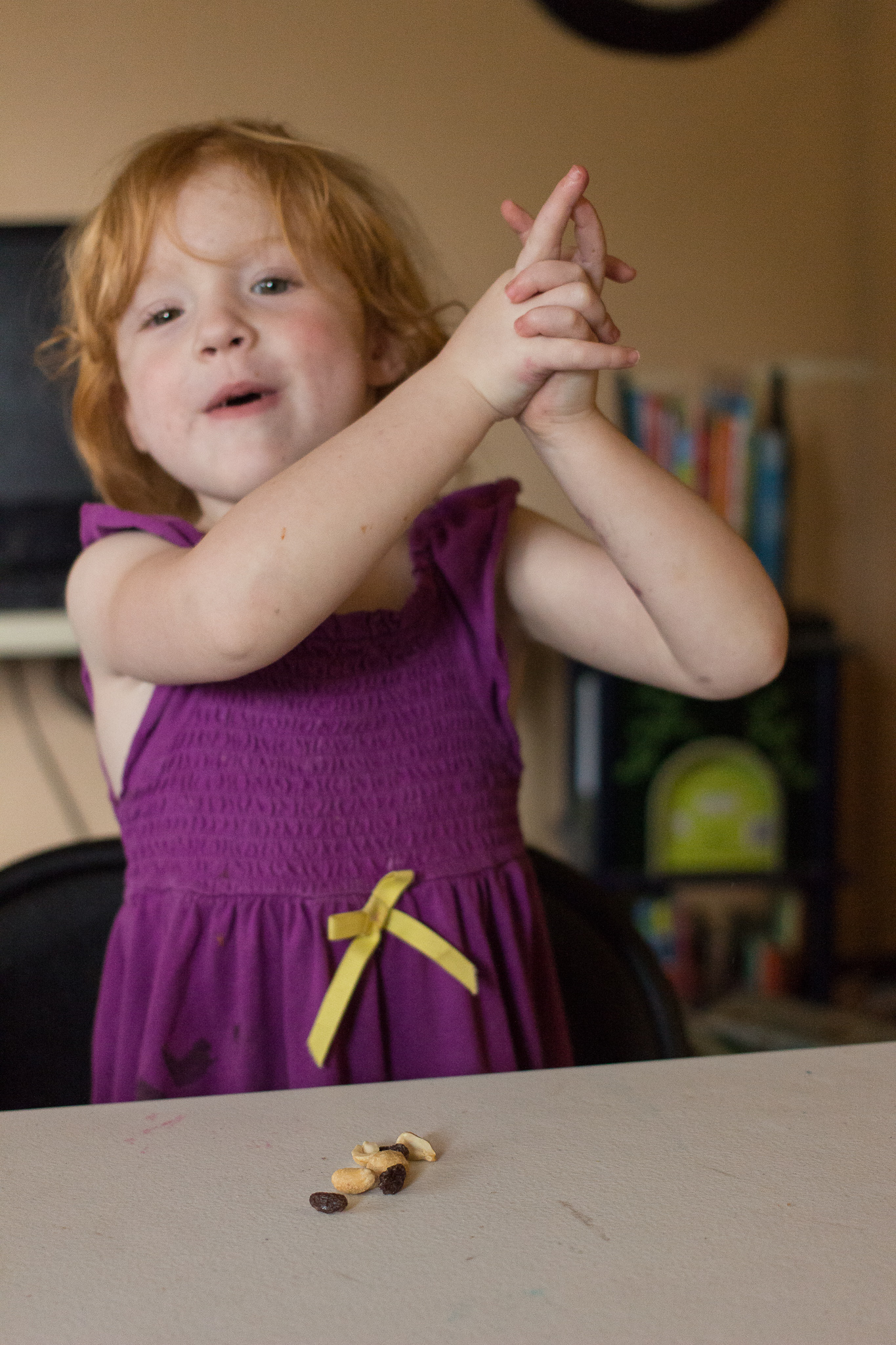 0.2 seconds later. 😉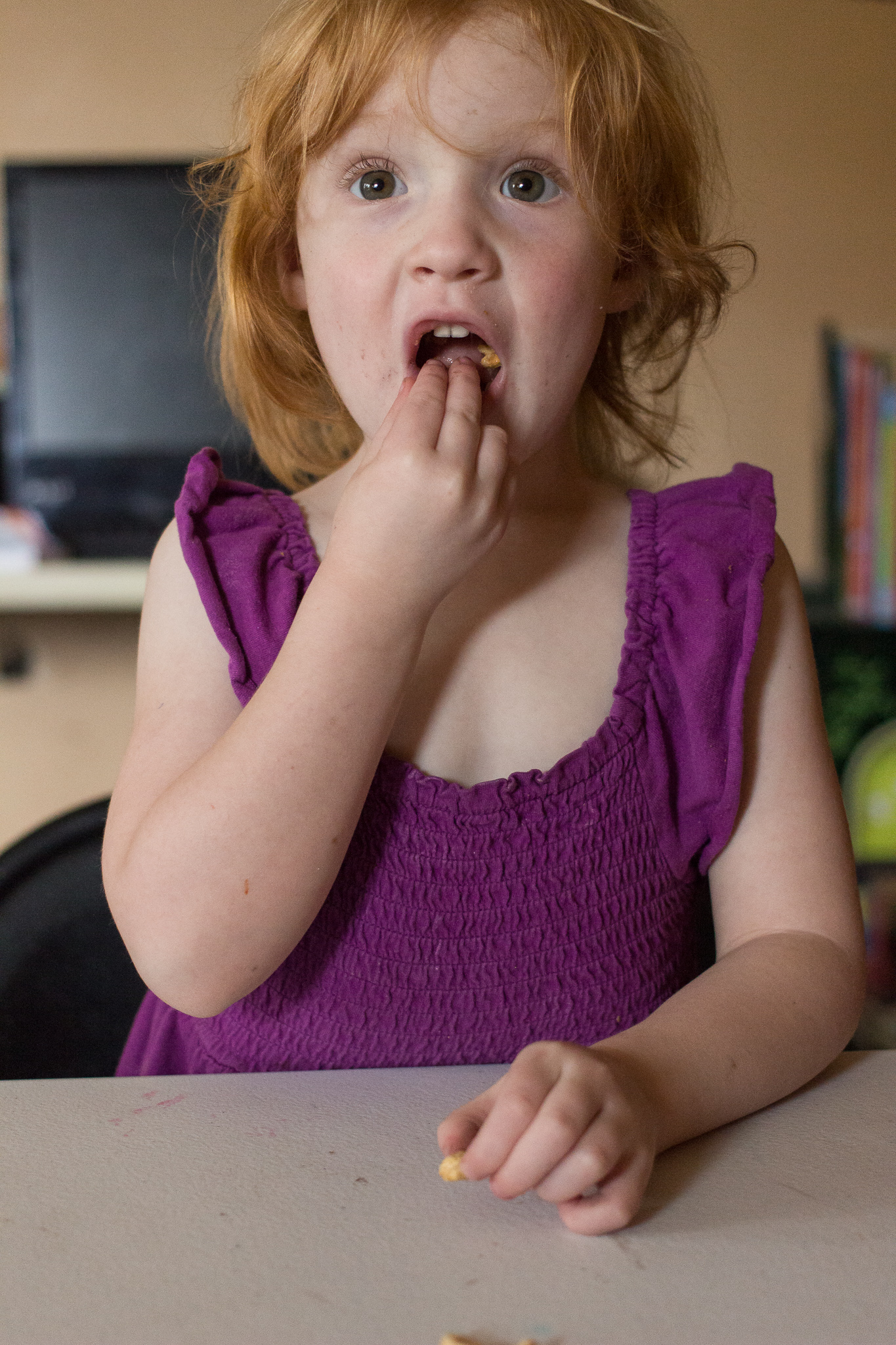 Not sure whether to be more proud that my children were patient or that they consider peanuts/raisins to be treats. 😉
{ President Uchtdorf's talk: https://www.lds.org/general-conference/2010/04/continue-in-patience }