Practices are going strong.  Brendan has practice twice a night… once with the assistant directors and once for the main director.  Jacob has one practice per night – in the parking lot of the church.  They both started Tuesday and our family part started tonight, by the pavilion behind the church.
Jacob came home from practice last night with this happy news:
"We got to use weapons!"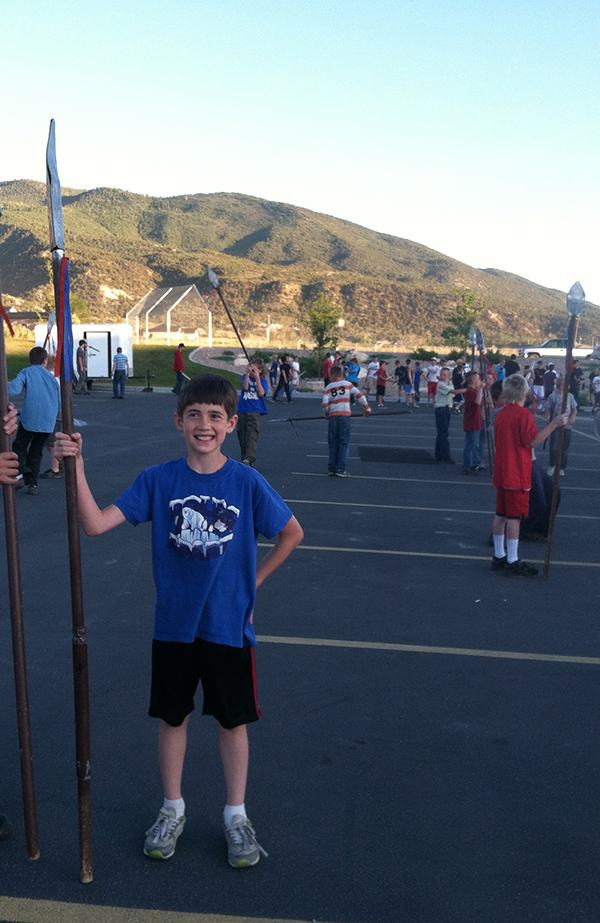 This is the first year that Jacob gets to be a warrior in the pageant.  He is a Nephite Standard Bearer from the Book of Mormon.  He's pretty excited about being a righteous warrior… and getting to wield a spear.
Me thinks his brother is looking forward to two years from now.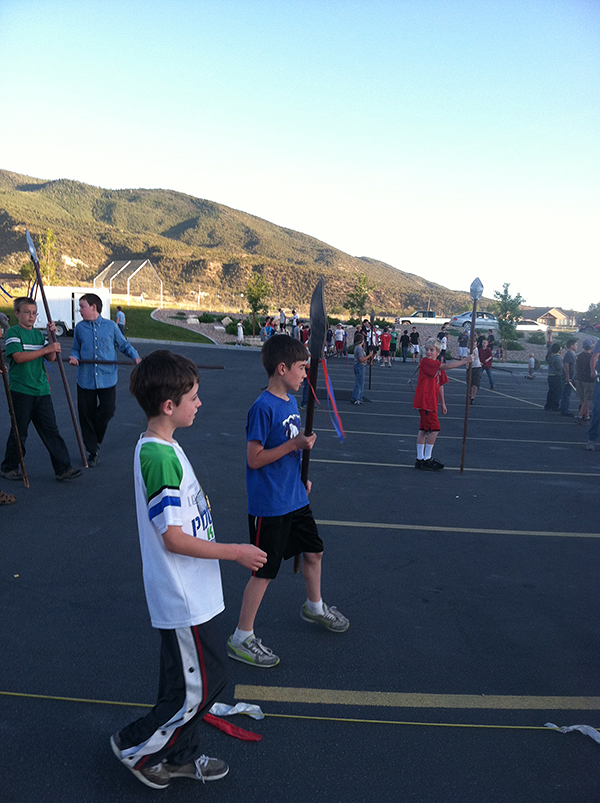 In other happy news: