Today it is only 40 days until the 1940 census will be available online.
The 40s have always been one of my favorite time periods.  I think it's mostly about the music.  A little about the hair and fashion, but mostly about the music.  And the stories.  I love the stories.
On April 2nd the images of the 1940 U.S. Federal Census will be available as free digital images – something not available previous census years.  According to the website, "upon its release, the 1940 U.S. Census Community Project, a joint initiative between Archives.com, FamilySearch, findmypast.com, and other leading genealogy organizations, will coordinate efforts to provide quick access to these digital images and immediately start indexing these records to make them searchable online with free and open access."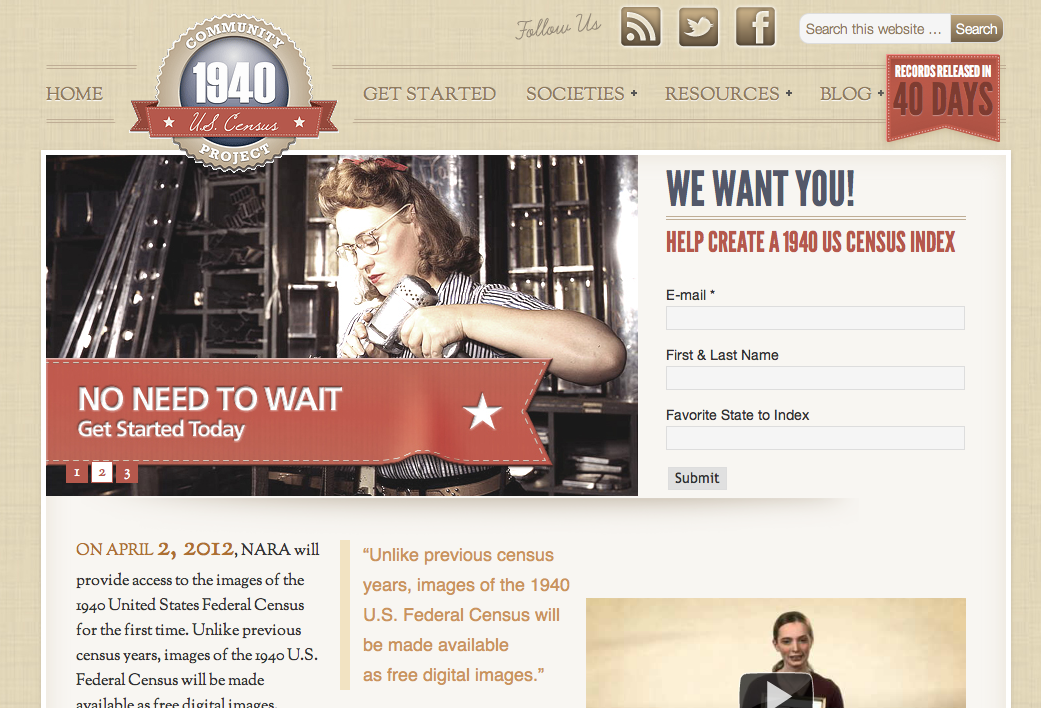 "Here's a chance for you to remember the spirit of volunteerism from the 1940s by adding your name to the roster of indexers for the 1940 US Census." (1940 Census Blog)
And a related ambassador… my mother, a Family and Church History missionary at the Family History Library.  We received this photo in our weekly email (February 5th) with this info:  "On Friday night the FHL was open until midnight – so we stayed late.  We were encouraging people to sign up to help index the 1940 Census – thus would explain the dark lipstick and scarf in my hair.  FYI – it's not too late to sign up to help index."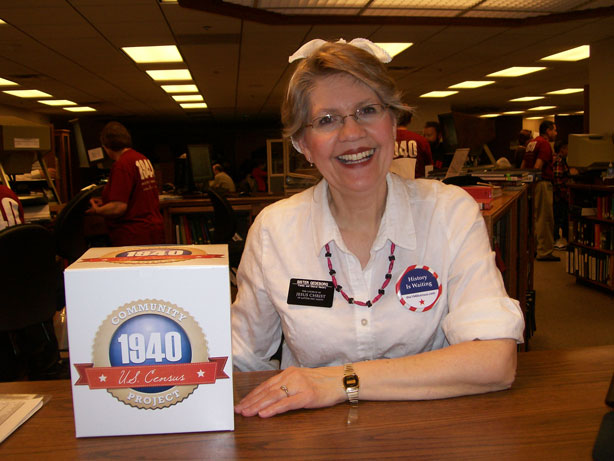 Learn how to get started here.  (It's easy!)  History is waiting.