wo-ah. Life has been busy and my blog has sat idle. I am so sorry to my few readers. Then again, you live with me, so you know what is going on. 🙂
Halloween wasn't too long ago was it? Here's a layout of our fun: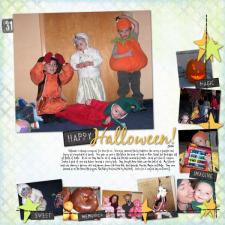 "Boo" kit by Dani Mogstad, fonts: Journaling Hand, Artistamp Medium & BlackJack
Take care. …I'll be back soon.