These photos make me laugh and shake my head just a little.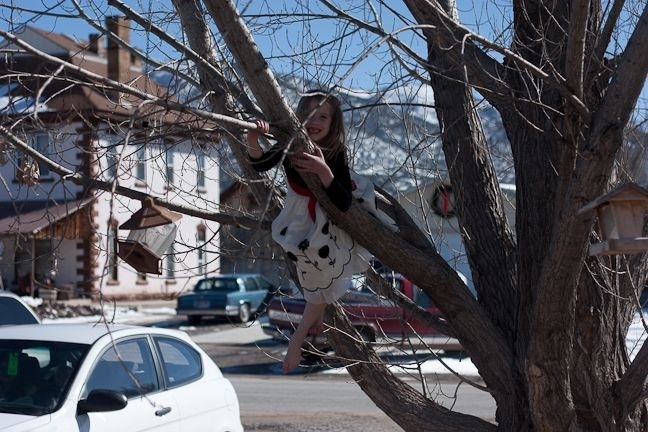 That would be our girl Autumn up in her grandma's tree on a fine spring Sunday.
Making her way down…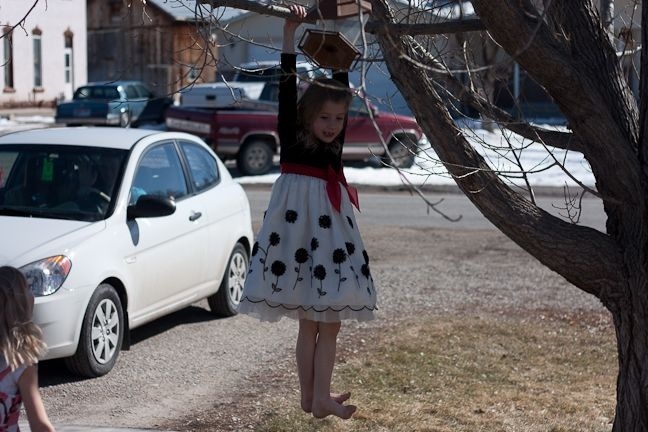 Legs up…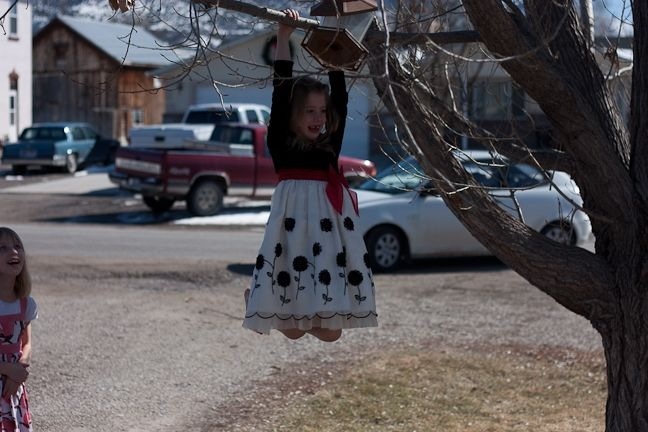 and… poof goes the dress.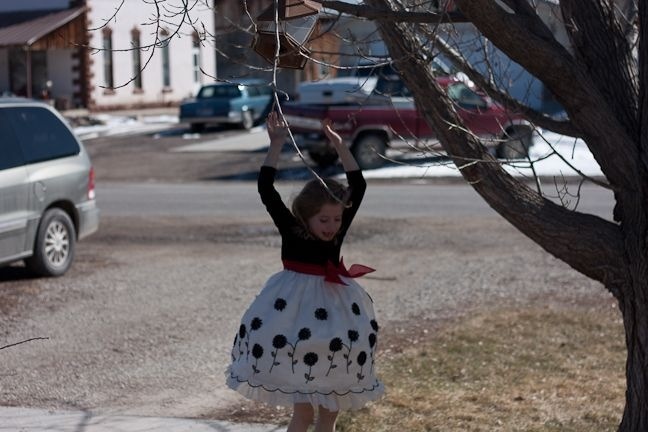 The main reason we stay in Sunday dress on the Sabbath is so that our little ones are reminded of what a special, unique day it is. I just didn't anticipate how much can be done in Sunday clothes.