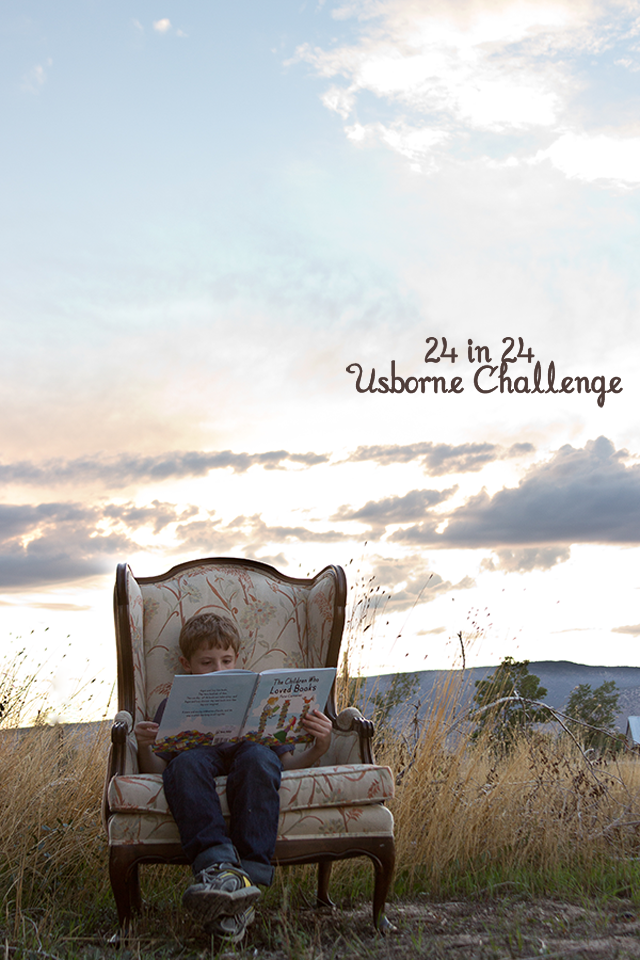 I have accepted a challenge to book 24 Usborne book shows in 24 hours.  Crazy? Yes!!! Traditional home shows and *live* Facebook events both count.

Set a date to treat yourself to Usborne's hostess program and you'll be entered to win a $100 shopping spree with Usborne (in addition to the usual hostess benefits). One of the 24 will win! There is a new catalog for you and your friends to shop from and our host bonuses in the next months are wonderful! Please comment or send me an email (becky @ usborne.us) to be one of these preferred hosts.

Last year I did this challenge and it was so wonderful to help so many families get books before Christmas. After a way busy fall I had a intentionally quiet Usborne December which was perfect for our family. That's the plan again this year.

I'm booking dates between now and Thanksgiving – the Fall and Holiday shopping season.
*Live* Facebook events are the perfect option for those who live far from me or if you have a lot of friends in different areas. The live portion usually lasts about an hour and is done later in the evening after usual appointments and little ones' bedtimes.

I have two different options – Amazing Race (featuring books by authors around the world) and one about the importance of Reading Aloud. Both talk about the unique features in our books and have a guided & personalized shopping experience. You earn free and discounted books based on the sales of the show.
Feel free to browse around my website to see all the wonder-filled books that Usborne has for children of ALL ages.  ;):  http://usborne.us/
Let me know if you'd like to host a traditional or online show.
My challenge ends tomorrow at 1:30 pm.
Thanks for your help everyone!