You may know that our family LOVES Usborne books.  You may know that I sell them – in order to get more educational and entertaining books for our family and to share them with others. (Did I mention we love these books?)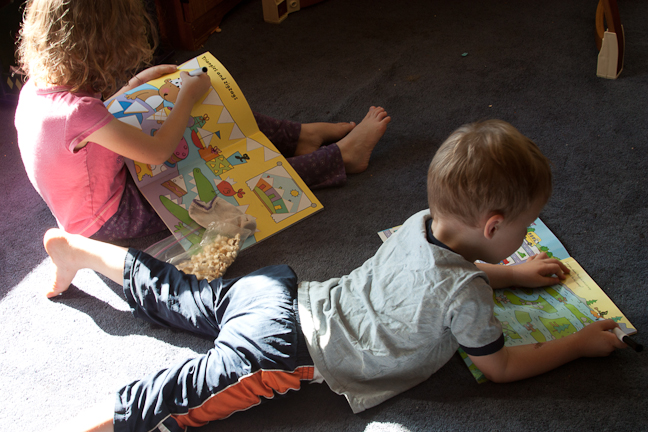 Do you know that I have accepted a challenge to book 24 Usborne book shows in 24 hours?  Eek!

For booking your show with me in this 24 hours you'll be entered to win a $100 shopping spree with Usborne. We have a new catalog for you and your friends to shop from and our host bonuses in the next months are wonderful!  Please comment or send me an email (becky @ usborne.us) to be one of these preferred hosts.
I'm booking dates between now and Thanksgiving – the Fall and Holiday shopping season.

 For my out-of-town family and friends – e-shows also count! I can set up a specific website for you to have open for 1-2 weeks. You can share the link with family and friends and based on sales you earn free and discounted books.

Feel free to browse around my website to see all the wonder-filled books that Usborne has – for all the children in your life.  And for children of ALL ages.  ;):  http://usborne.us/
My challenge ends tomorrow at noon.
Thanks for your help everyone!
{Katey and Caleb are lovin' on the Wipe Clean books in the photo.  Some of our new favorite books!  Sturdy and Reusable – 2 of my favorite words.  😉  They have the Ready for Writing and Mazes ones out in the photo.  There are also ones for First Letters, Numbers, and Alphabet.}