While I'm finishing up series – here's the continuation of the month of love:  week 1.  You ready to feel the love?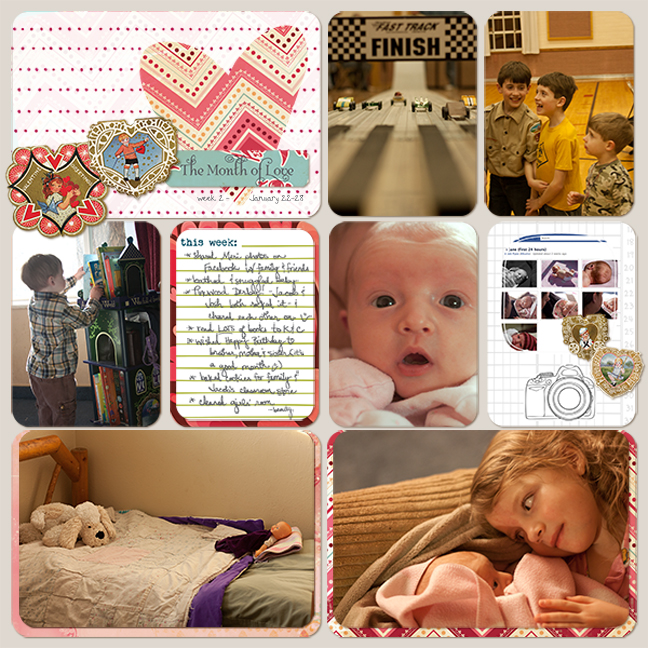 During a lesson at church we were challenged to show love everyday for the whole month leading up to Valentine's Day. Simple or grand, well thought out or spontaneous – show love. The other aspect was to share child-like love – whole-hearted. Cute notes on pillows, weed bouquets, prayers, hugs and big kisses… a whole month of love.
Our second week:
* shared Meri photos on Facebook w/ family and friends
* bathed and snuggled baby
* Pinewood Derby! – Jacob & Josh both rocking it – and cheering each other on 🙂
* read LOTS of books to K&C
* wished Happy Birthday to brother, mother & sister (it's a good month! 🙂 )
* baked cookies for family and Jacob's classroom store
* cleaned girls' room – beauty!
{supplies here}
Third week: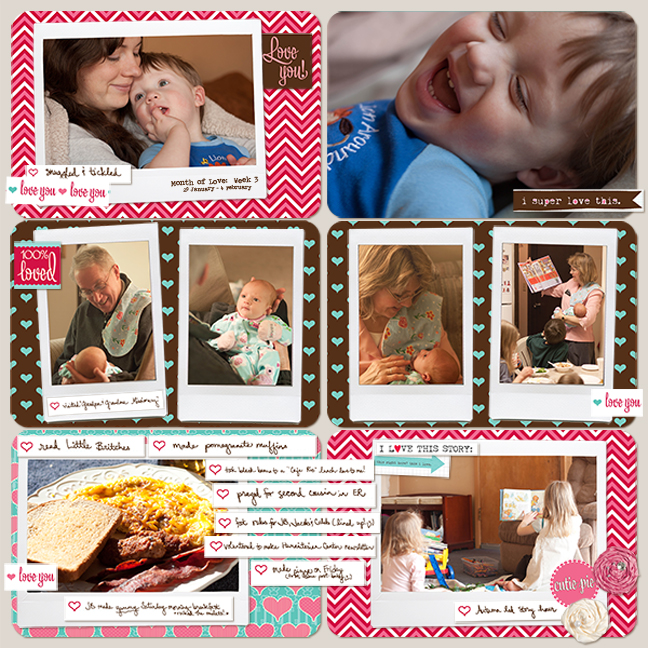 * snuggled and tickled
* visited "Grandpa and Grandma Missionary"
* Pizza Friday night (first time since the baby was born)
* read Little Britches
* took black beans for a "Cafe Rio" style lunch with a group of ladies – love to me!
* made pomegranate muffins
* prayed for second cousin in the ER
* foot rubs for Daddy, Jacob and Caleb (they just lined right up! 😉 )
* volunteered to make Humanitarian Center newsletter
* JB made yummy breakfast on Saturday morning
* Autumn led story hour
{supplies here}
Week 4: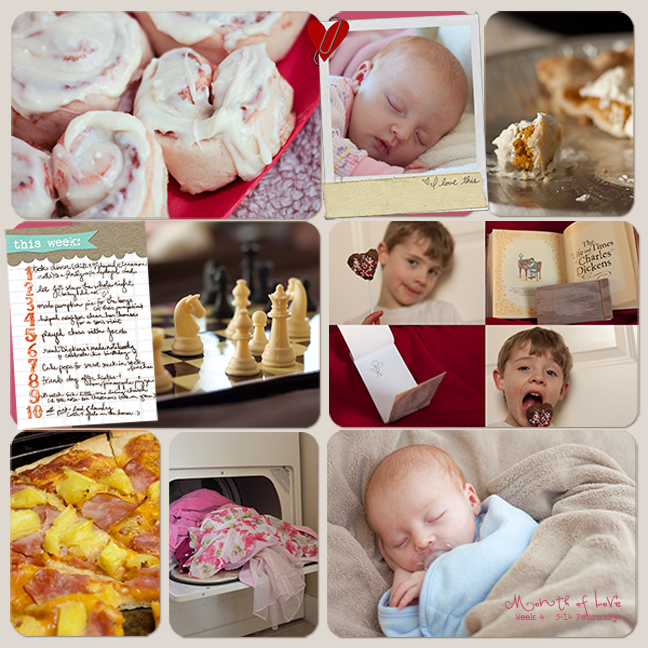 * took dinner (chili and heart shaped cinnamon rolls) to a family with a deployed daddy
* let JB sleep the whole night (baby did not 🙂 )
* made pumpkin pie for the boys (with their pumpkins grown by their aunt)
* helped neighbor clean her house for a son's visit
* played chess with Jacob
* read Dickens & made notebooks to celebrate his birthday
* cake pops for secret snack in sack lunches
* friends day after hiatus & ham/pineapple pizza
* JB watch sick little ones during church (I took notes – Bro. Christensen's talk on grace.)
* all pink load of laundry (with now 4 girls in the house…)
{supplies here}
My sweet friend Mandi pointed out that these are probably things that I do on a regular basis (most are…), but that doing them with intention gives the actions more meaning.  It's true.  I'm thankful for this project for that reason.  And for the fact that I would probably never have taken a photo of our laundry otherwise…