I cannot get enough of this mini photo-shoot with Meri. We had so much fun! Her loving on the first snow of the season – and perhaps posing just a tad. 😉
Here's the up-close photo of the parts for the Primary Program too.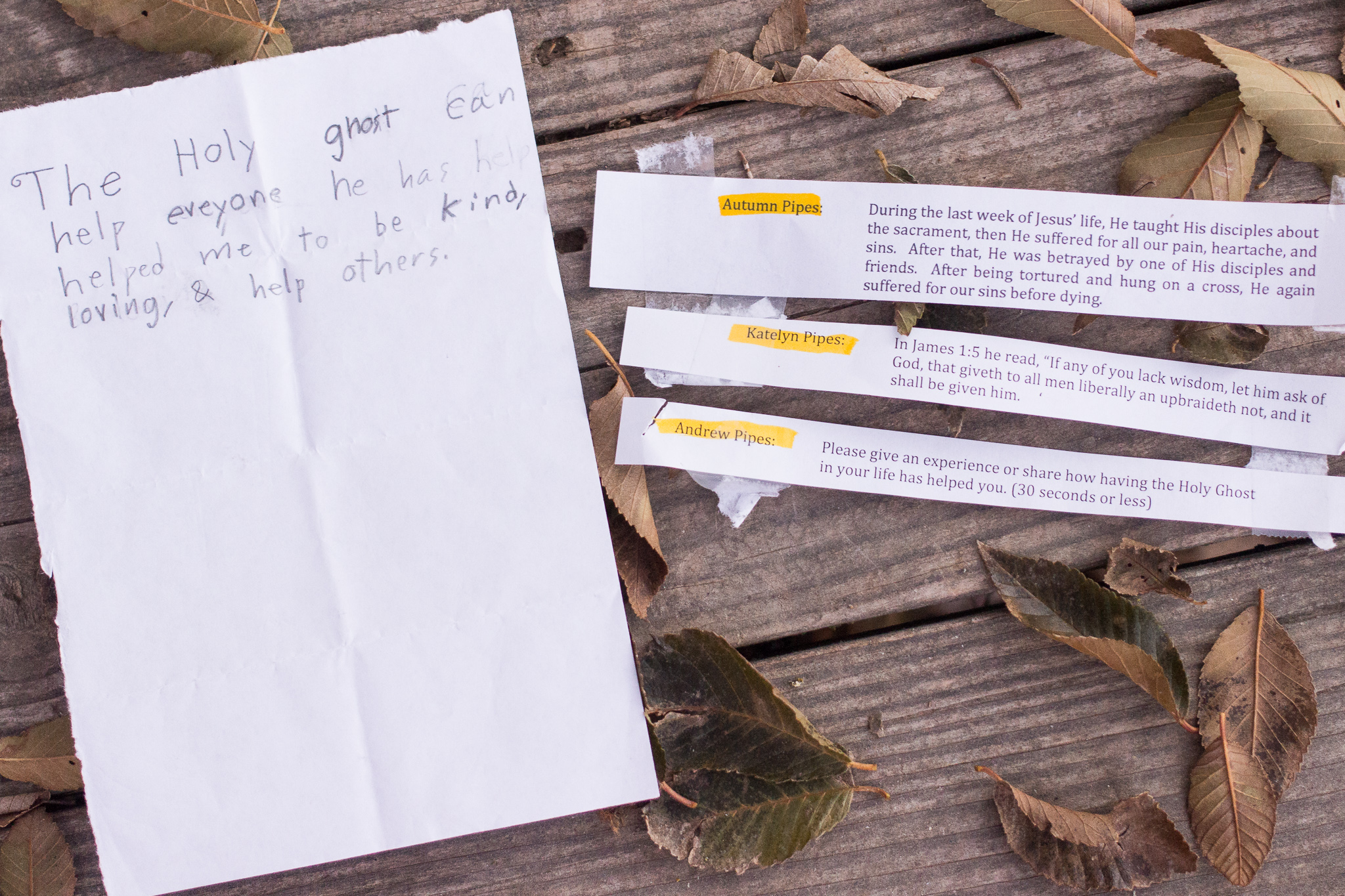 Such a wonderful week full of reminders that Someone is looking out for us, knows us and loves us!