We are the happy owners of our *first* Paisley Roots​ creation!! 😀 We're a little enamored.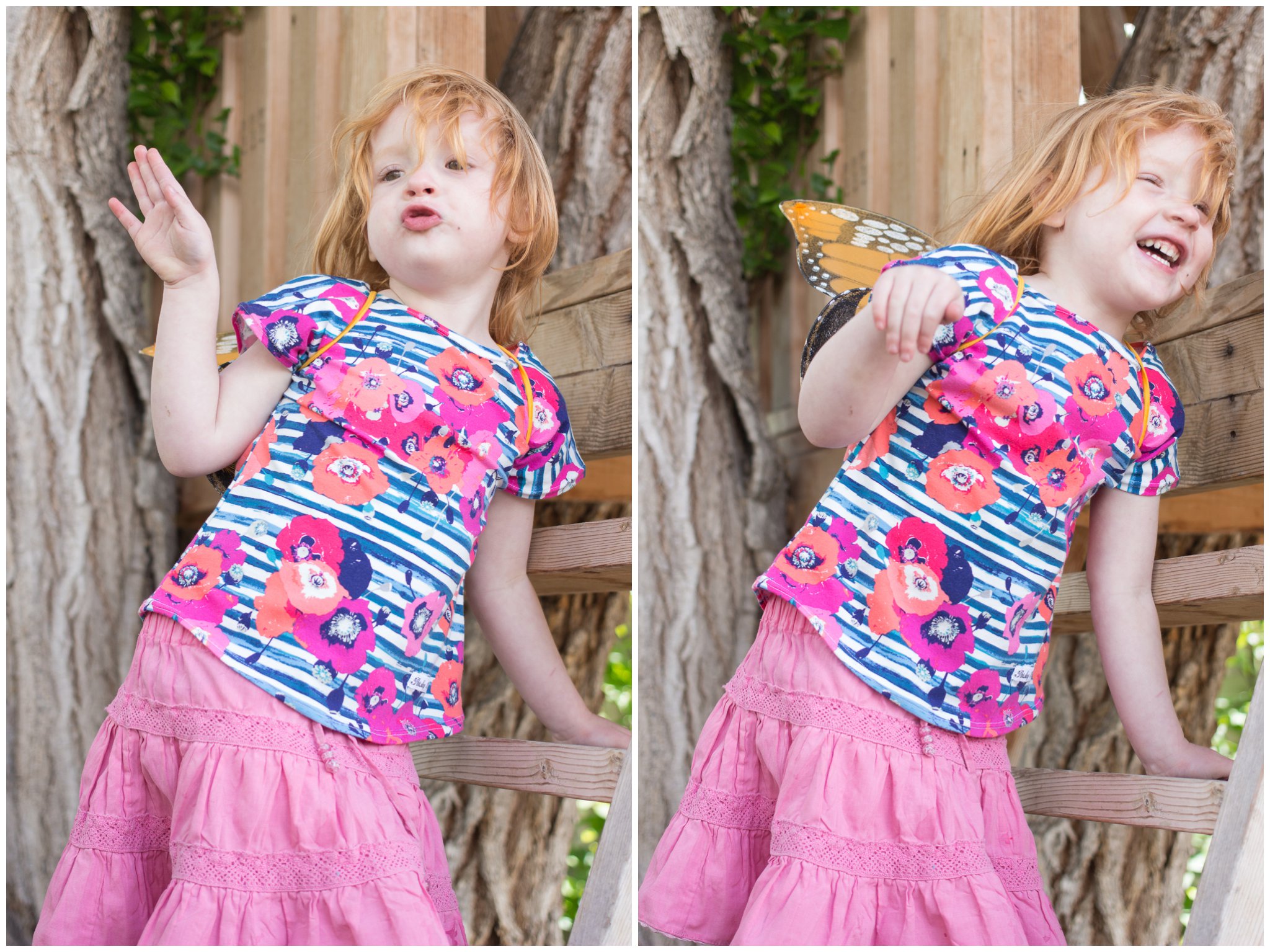 Meri and I both *adore* it! <3 I was definitely not the only excited one: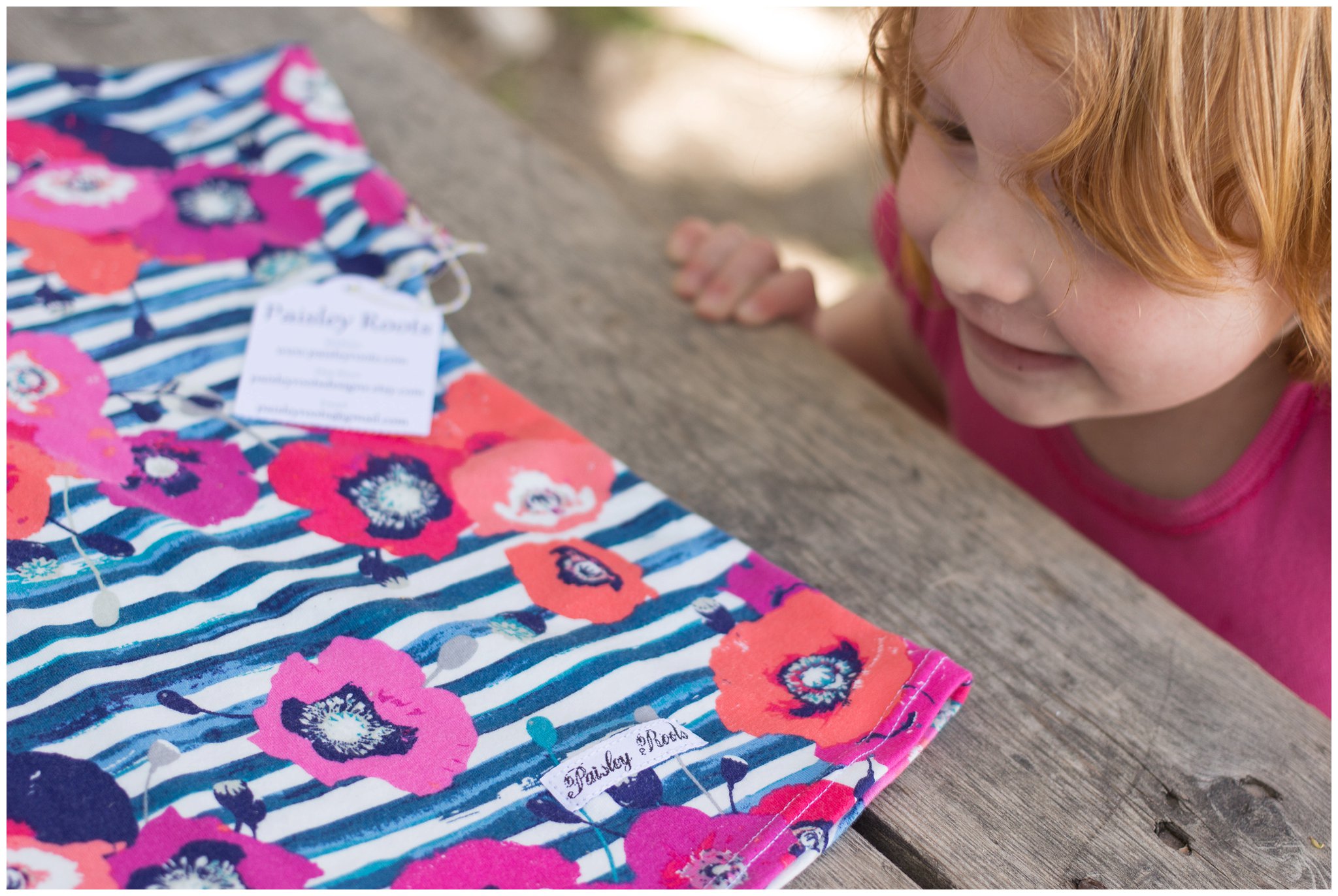 Those colors – I swoon. Meri says the shirt is "windproof" too! 😉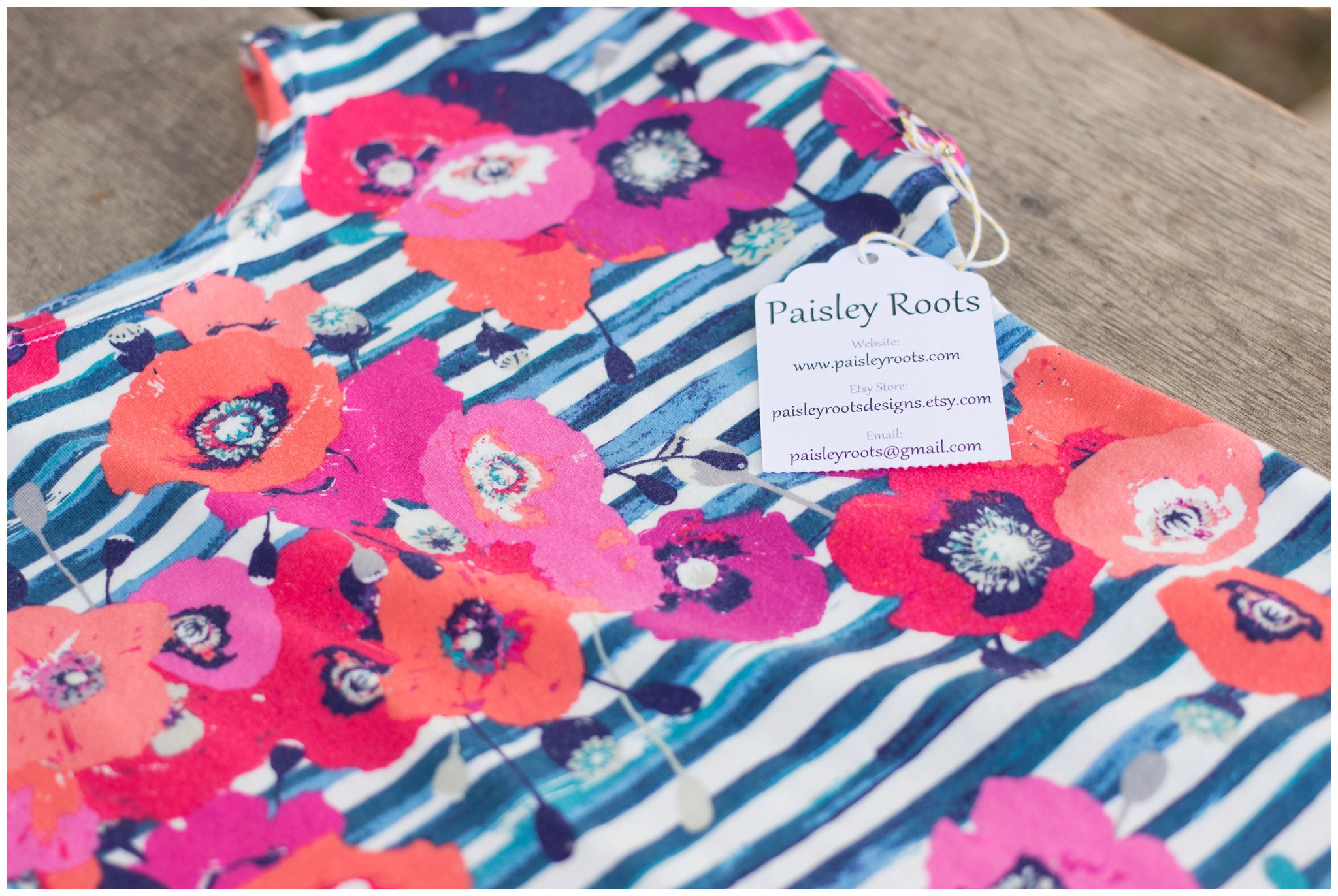 I love the fabric – print and stretchy feel. It's delightful and those tags – eek!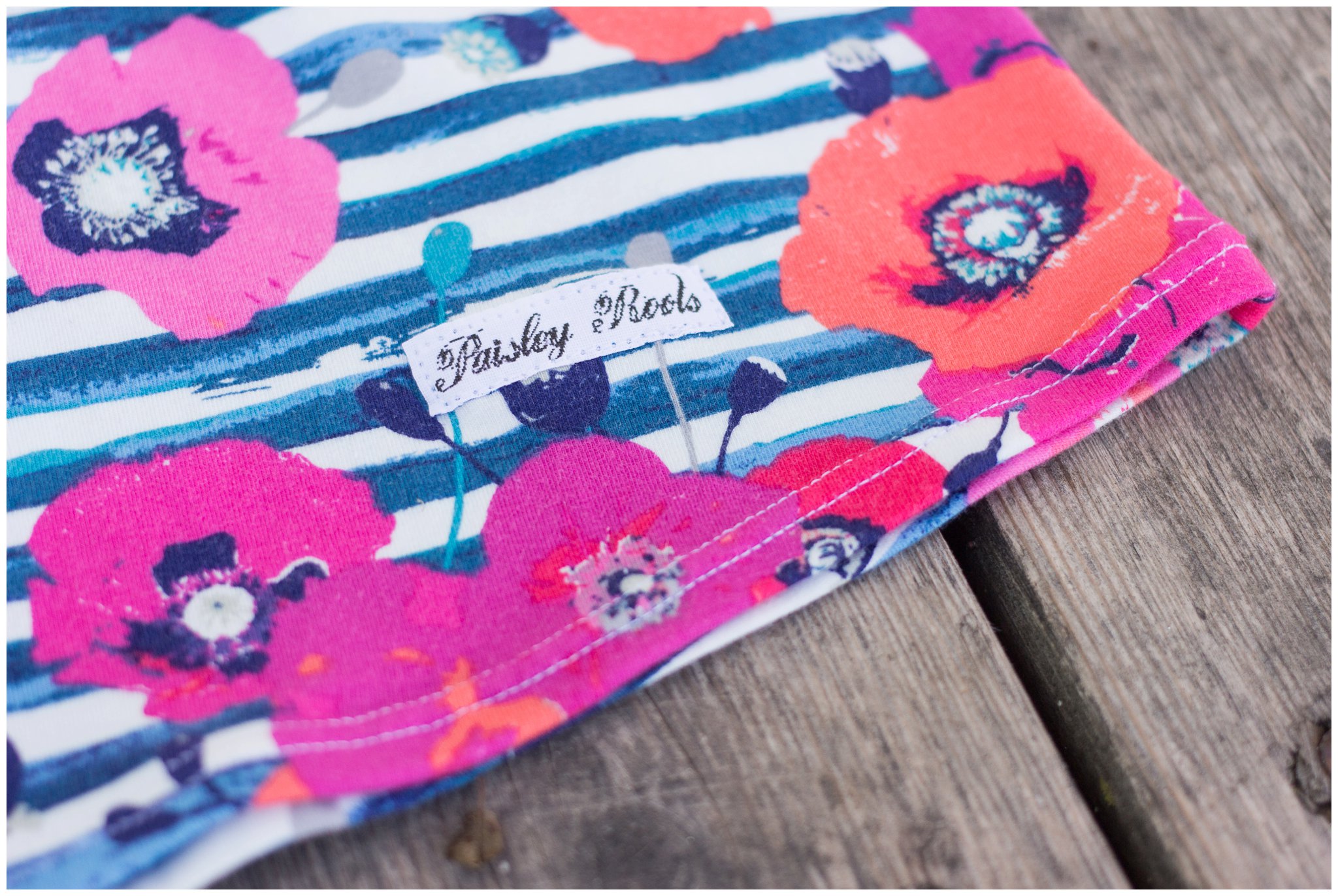 Karly's details are impeccable as always! So excited for my dear friend and that she is sharing her talents with us. Her first craft fair was today and she rocked it!
Machine washable, my fav…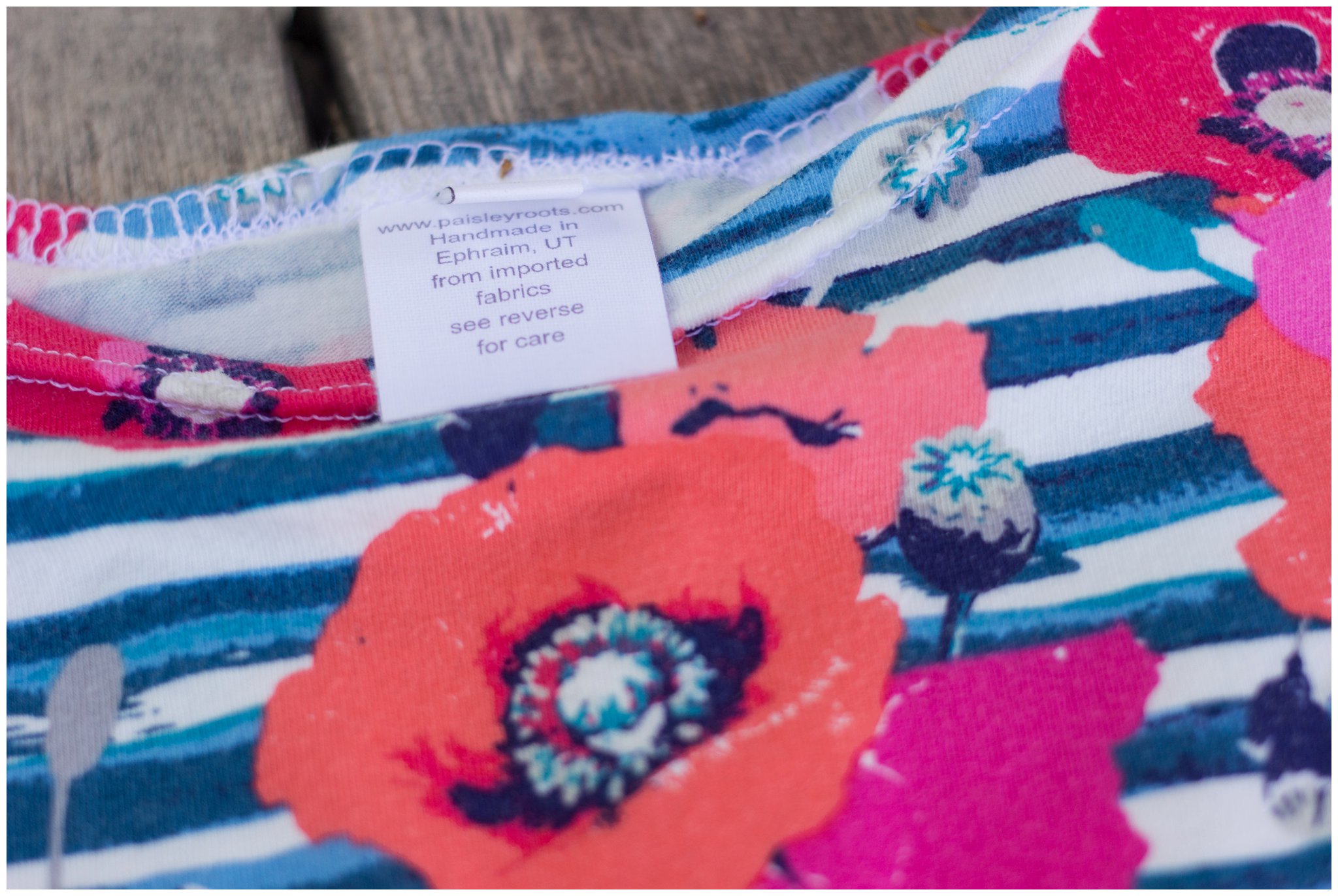 Monarch butterfly wings compliment nicely – and Meri, she knows how to fly. 😉