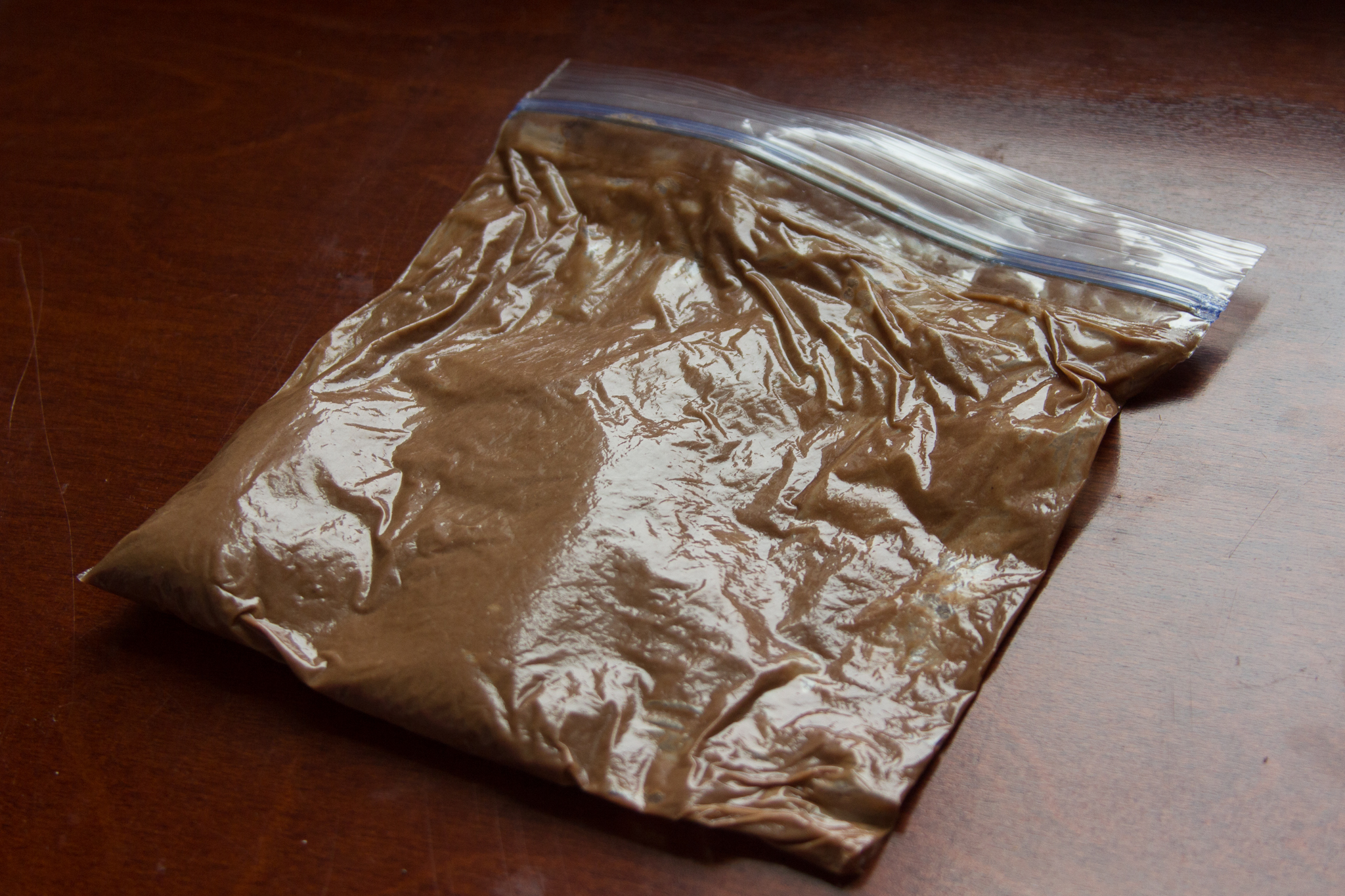 The recipe from Scout Round Table last week: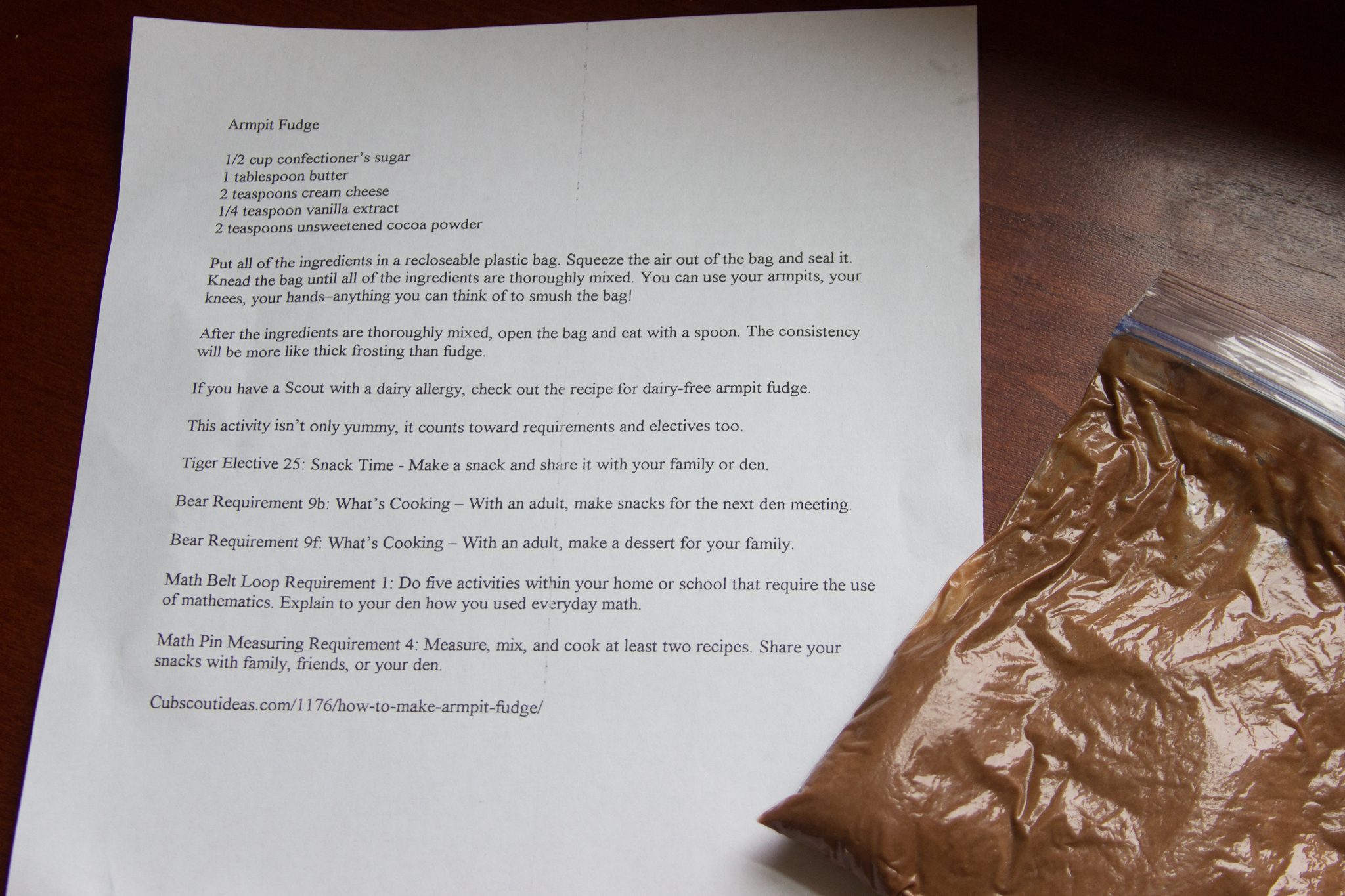 I knew as soon as I saw it that not only would my 8 & 9-year-old scouts love this, but my little ones too.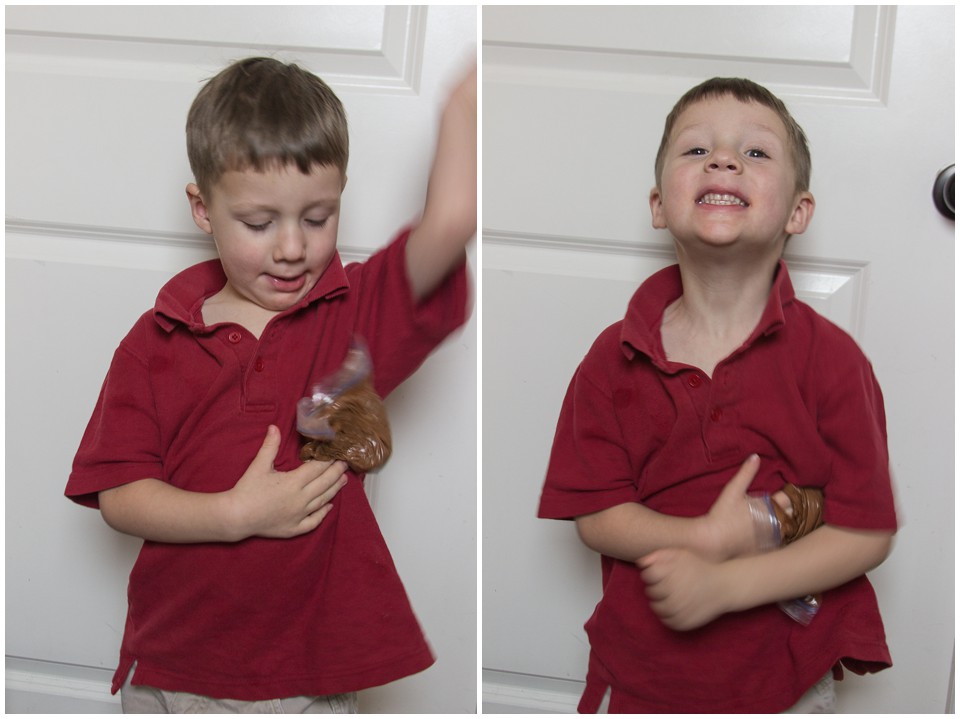 I was sooo right. Fun, easy, yummy and a little bit gross.  Enjoy!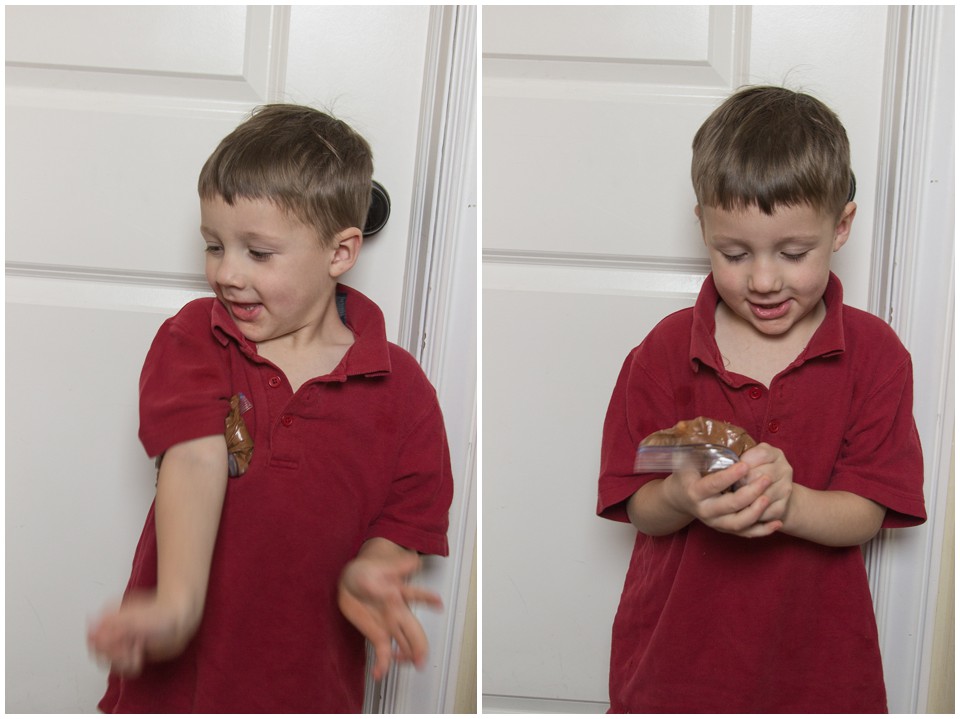 p.s. You can totally just squish it up with your hands if you want! 😉 Or double bag the ingredients and make a throwing, running, squishing game out of it.
p.p.s. The recipe is from cubscoutideas.com. My only adjustment – snip the corner of the bag and squeeze out – much less messy than a spoon. 🙂 There is also a Cub Scout requirement list included on the paper & site.