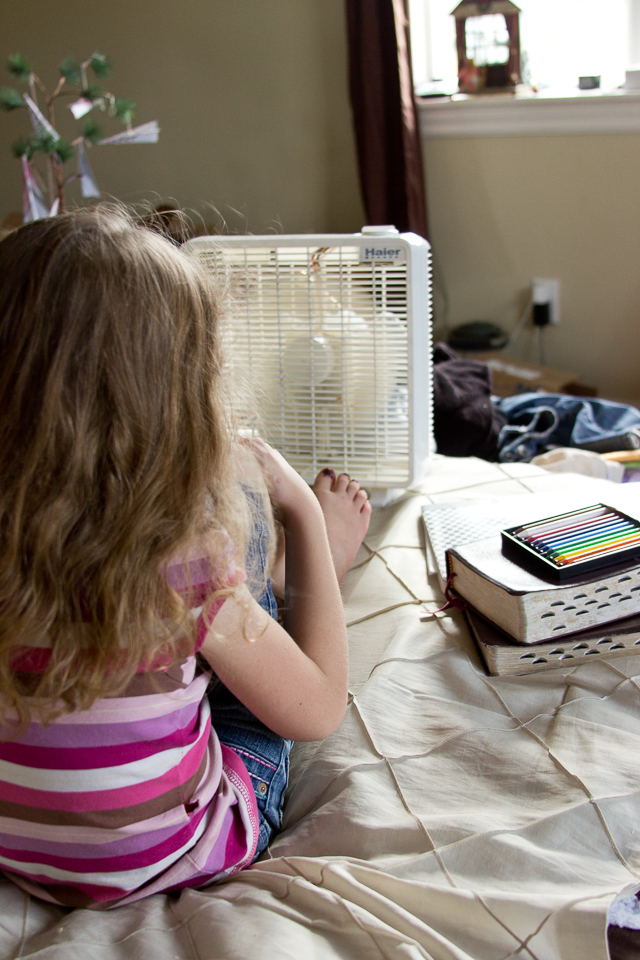 Katey decided it was about time to have her nails painted and took it upon herself.
Toes: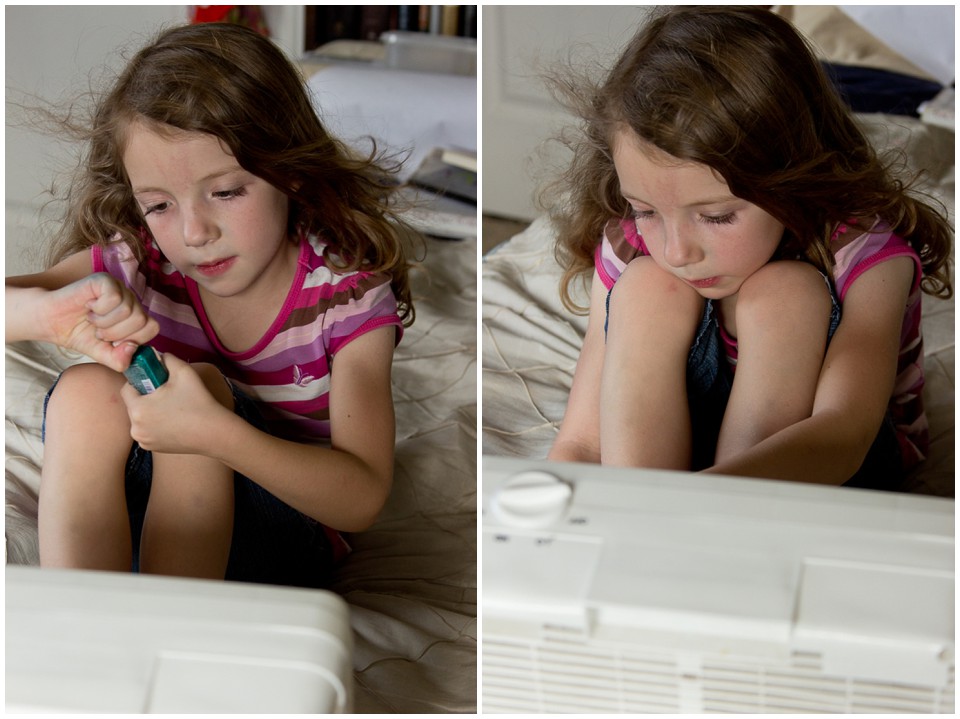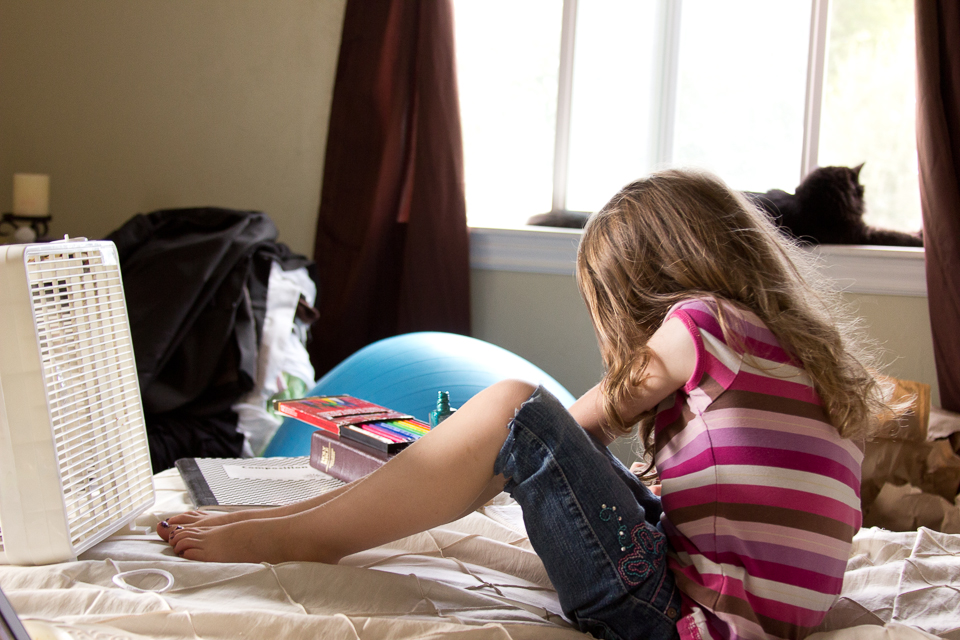 Fingers:

Then she sat in front of the small box fan to dry them.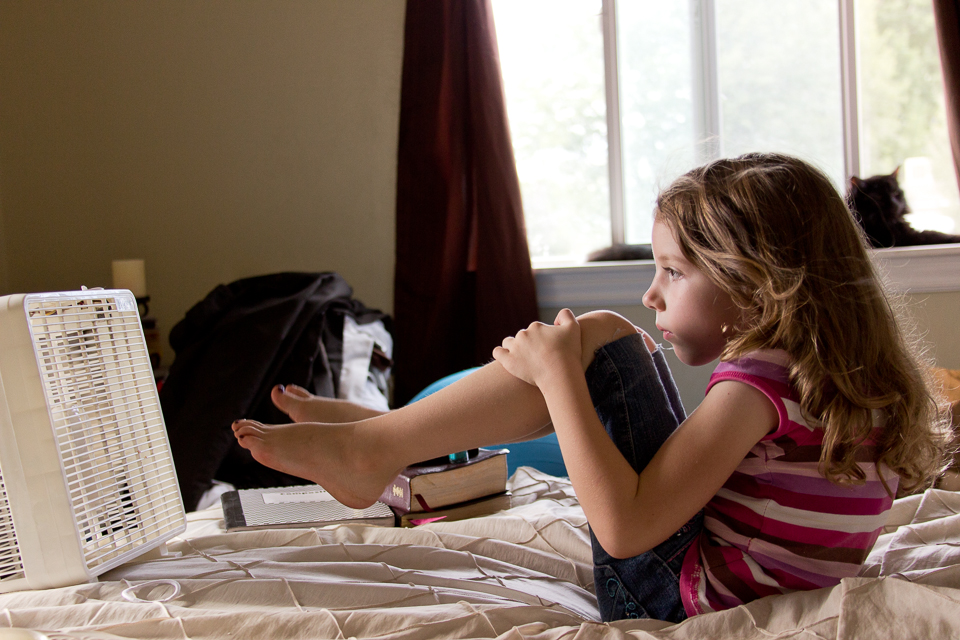 When I came back a short while later I found her like this: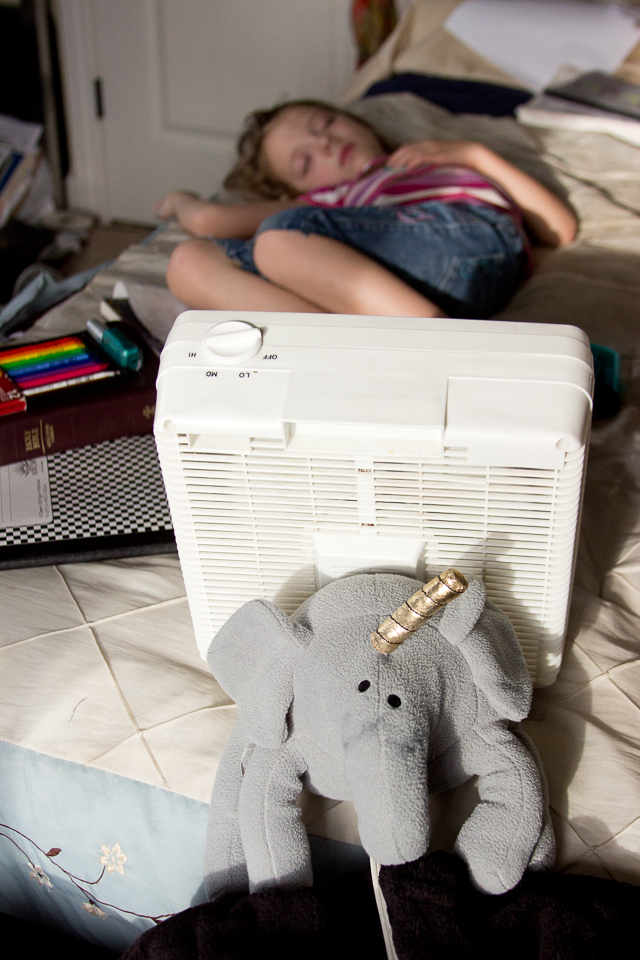 Just gone.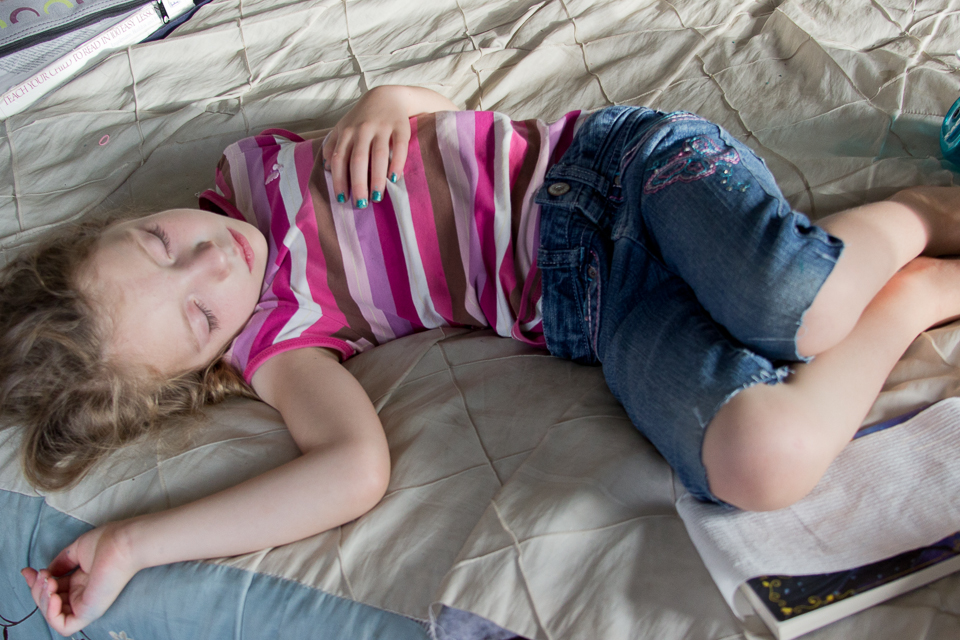 Nothing better on a late summer afternoon.
{August 22, 2013}