For the next several posts I will be sharing photos from our family reunion at the beginning of August. Someone once told my mom that they wished they were a Gedeborg for a week. If you were going to pick a week – this is it!
Road Trip on the way to the family reunion. After a little layover 45 minutes from home – 2 new tires & 2 new tie-rods – we were off.
A long drive, but plenty of fun along the way.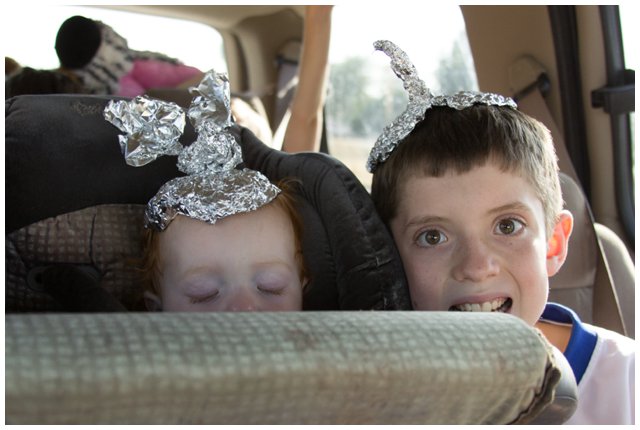 Josh kindly shared his roll of tin foil he packed. The kiddos twisted and shaped and created the most unique hats. Meri's has ears of some sort.
and this one is so simple.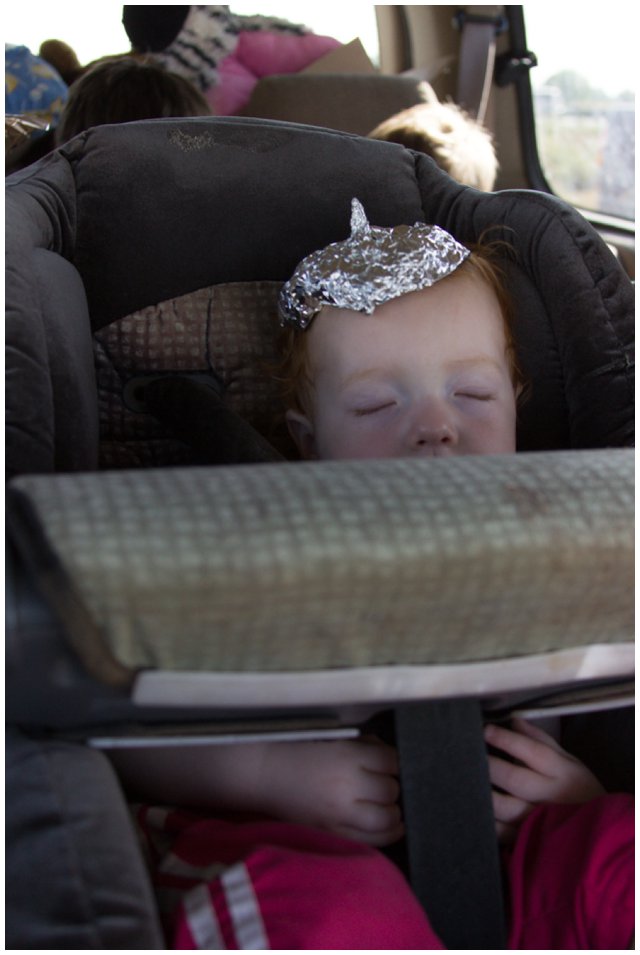 Reminds me of a Hershey's Kiss. 🙂
Autumn's was a sort of ball cap and Jacob's – a unicorn.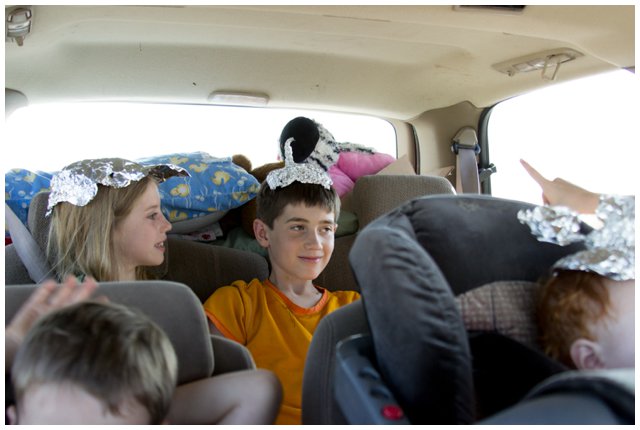 We took turns wearing the unicorn one: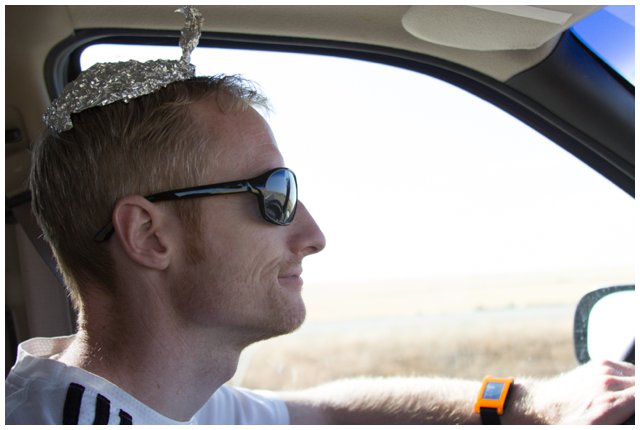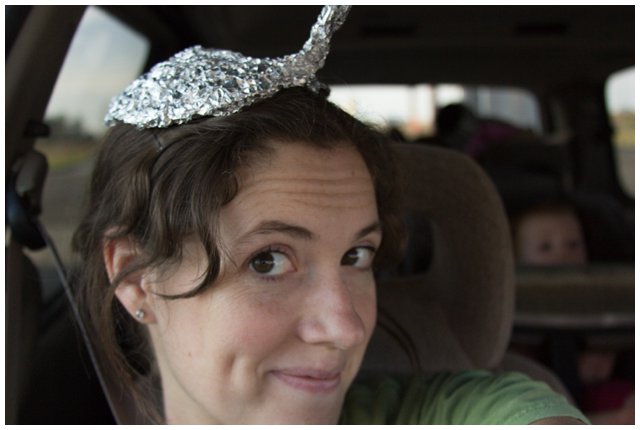 Although Jim Bob said it looks like a turtle took up residency on his head.
These expressions crack me up!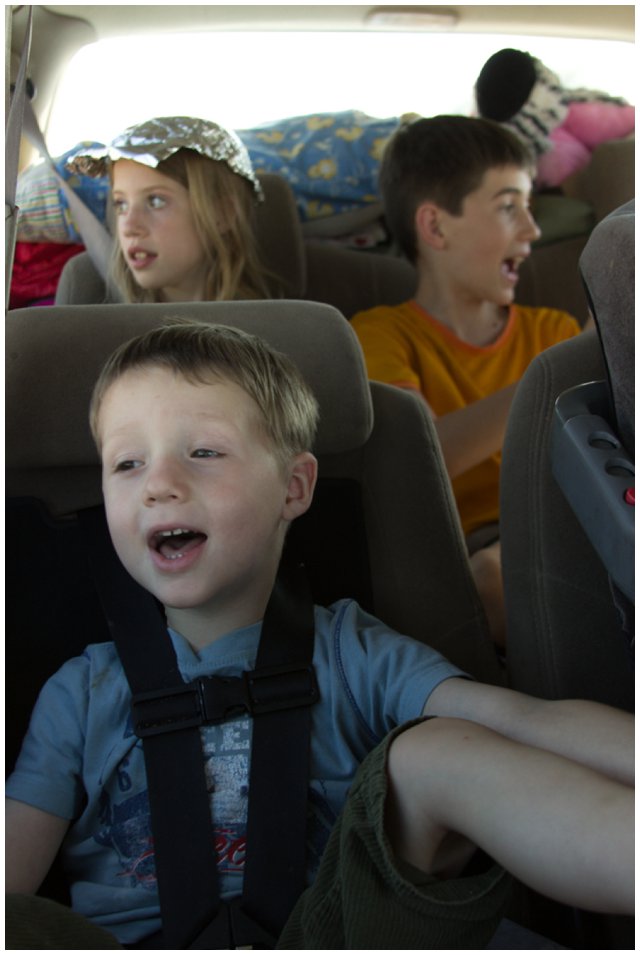 Caleb spent plenty of time with expressions and shifting: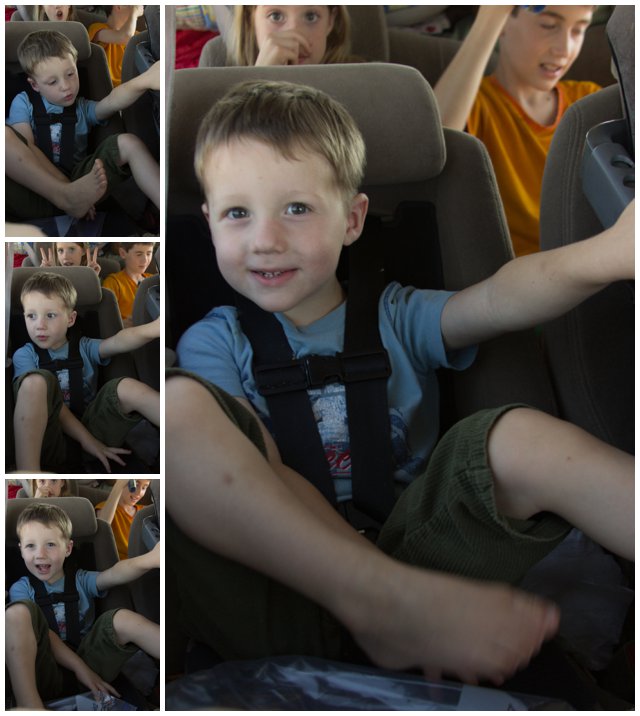 And Autumn had a whole bunch of her own from the back seat: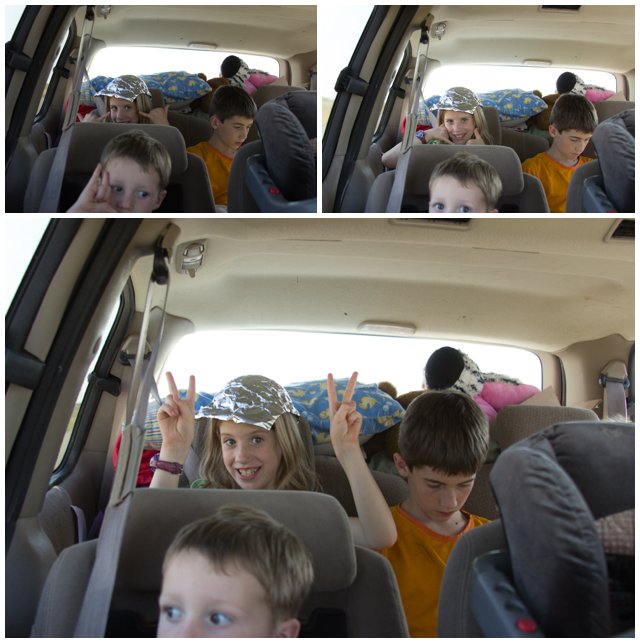 A whole variety more  from Caleb: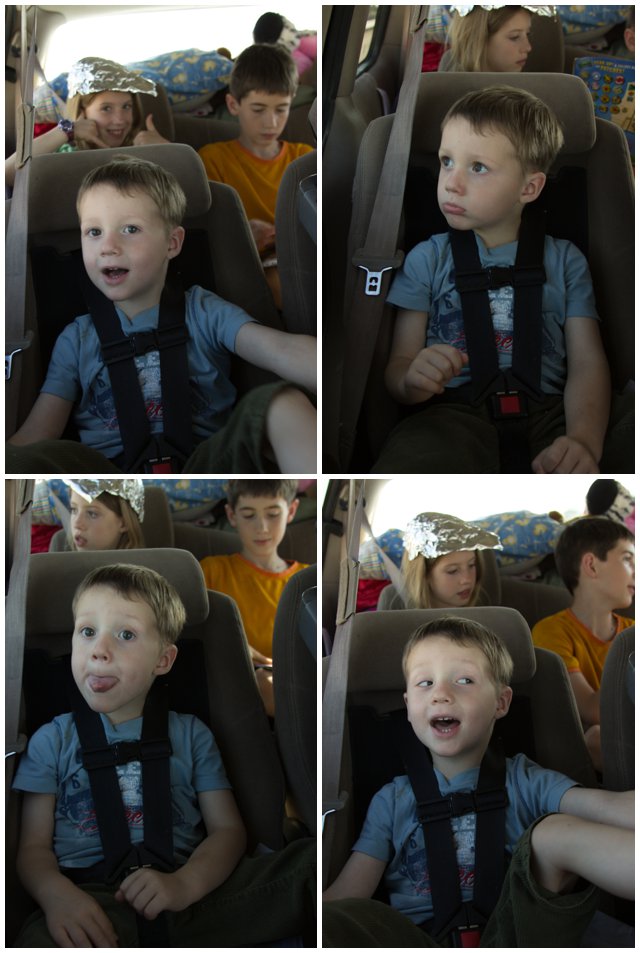 Oh, he's funny!… and it was a long trip.
At one point in the middle of Montana Josh asked if it would be okay to pull over during sunset and take some photos of the sunflowers on the side of the road. Such a sweet request.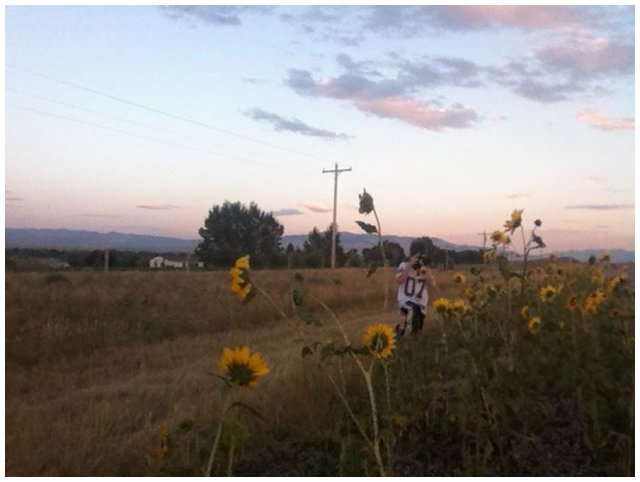 Done.

My favorite of his shots: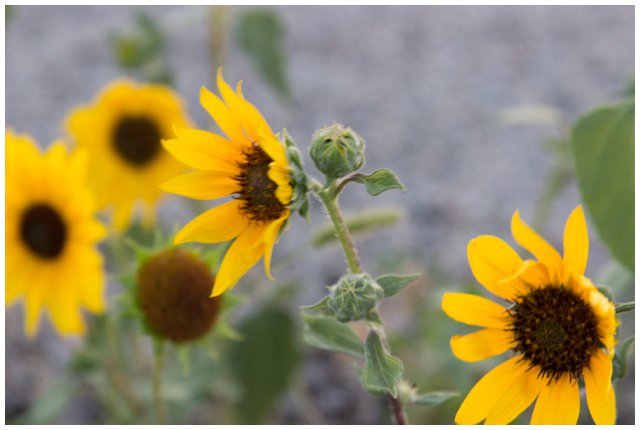 And speaking of Montana  – we found this lovely sign at a rest stop in Montana. How I adore random acts of kindness. A little something left for someone anonymous traveling on the same path.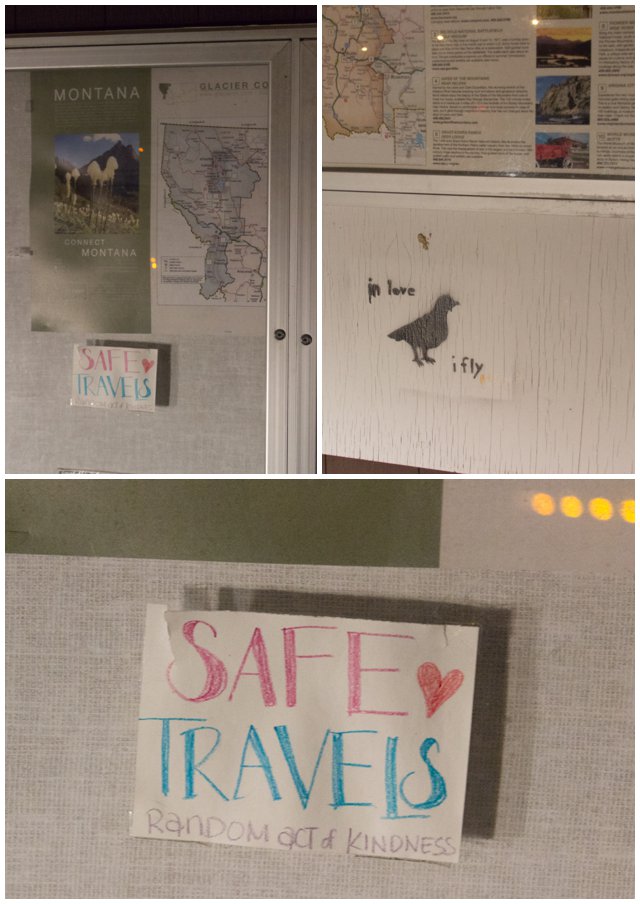 Not sure how long the bird has been painted on the opposite board there – but I love that one too.
Then it got too dark for photos. We stopped for a really yummy frozen lemonade & burgers and traveled on to arrive at our destination at 2 am.
What a day! & what a party to come!