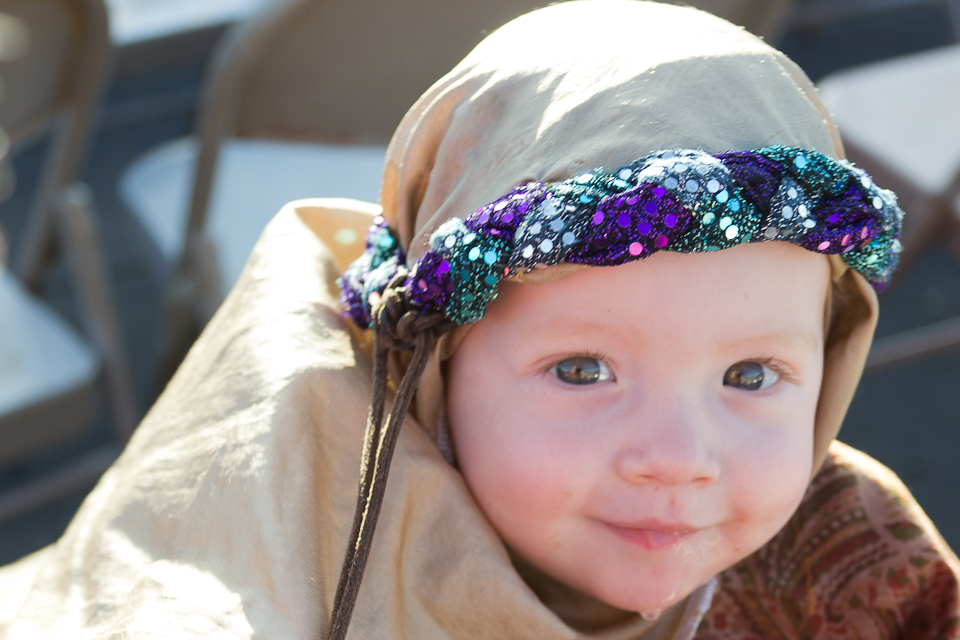 Shine
{aperture: f/4.0, ISO 100, shutter speed: 1/100th, 47mm on 28-135 mm lens}
1001 Words is a fun little series where I post one photo + one word.
A side note:  This is what our June looks like.  Our family is in the Mormon Miracle Pageant. We are a Nephite family and Jacob is a Nephite warrior. Meri portrays such a sweet (and wiggly) Nephite.  Shiny headband and bright shiny eyes. Pleasant as all get out – even though she's teething. Such a sweetheart. You are more than welcome to come see our whole family in this outdoor production. It is Tuesday through Saturday this week (we also performed Thursday through Saturday last week). 9:30 pm at the base of the Manti Temple.
Our treehouse and living room are available if anyone would like to spend the night after. All are invited!!