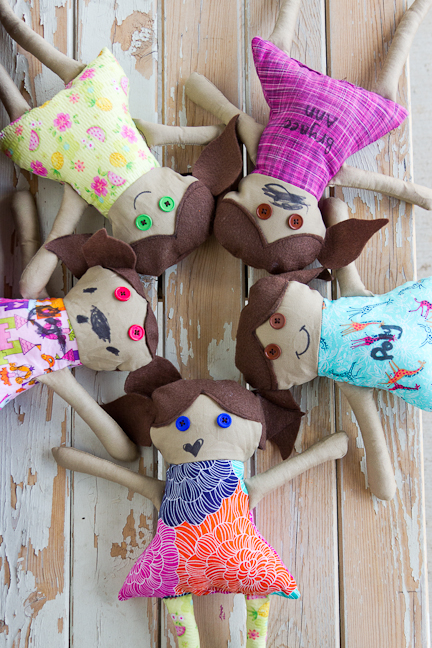 Dollies. 😉
My wondrous friend Karly had a sewing day and invited us. Karly's sewing is delightful and fun-loving – this pettiskirt is one of my favorites she's made and her post on storing patterns – brilliant!
The magical afternoon began with the girls (Karly's girls, my two older ones and niece) choosing their doll dress size, fabric and legging fabric. Ooh – and eye color. That was fun. 🙂 The free doll pattern by girl. Inspired. was a perfect choice for our girls and made good use of some pretty fabric scraps.
Karly was so sweet to cut out the pieces while her little ones played/danced nearby. So fun to see her in her element.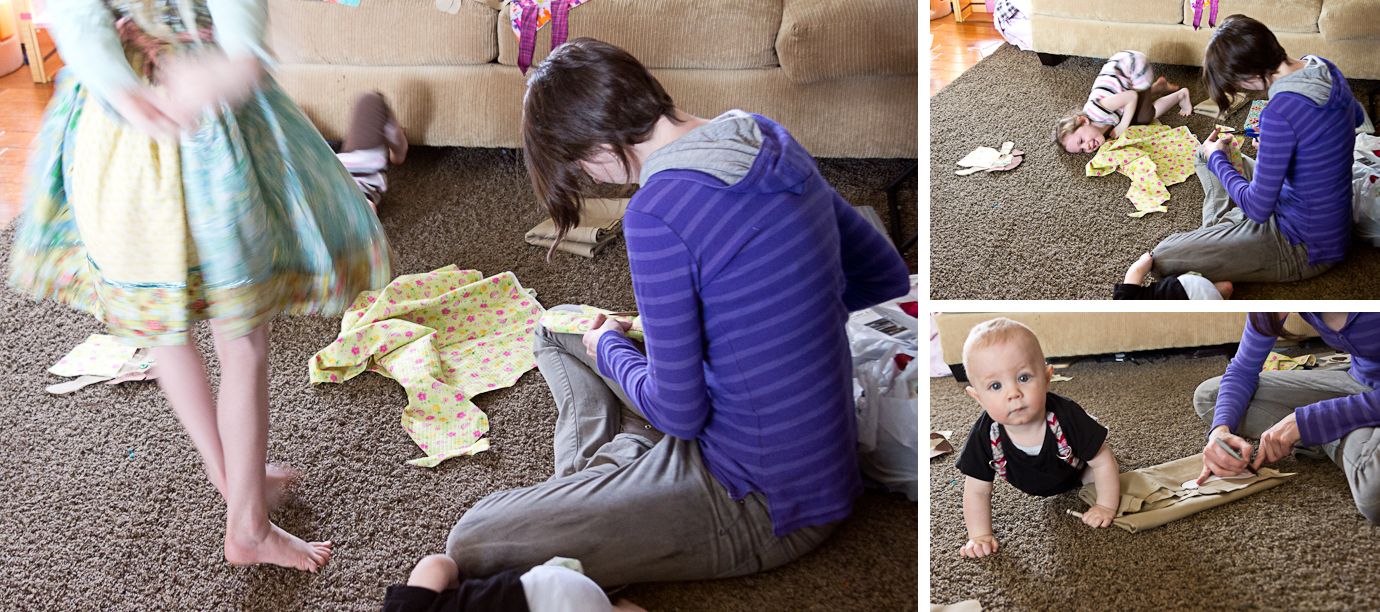 Love the twirling dress and adorableness of her little guy.
After the pieces were cut, Karly showed the girls how to use a needle and thread to sew on the button eyes.

After the eyes were sewn on and all the pieces carefully laid out and admired…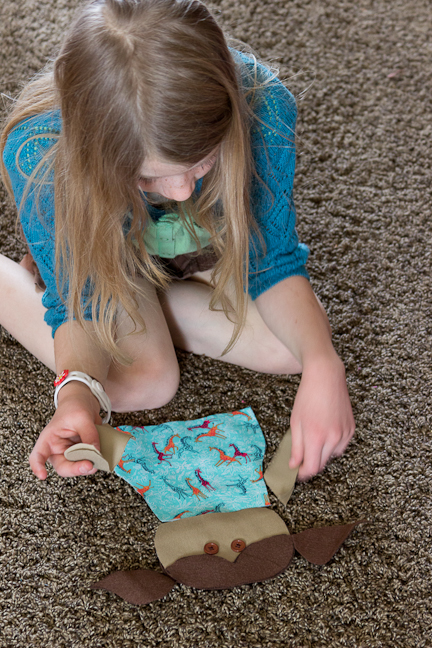 it was off to the sewing machine.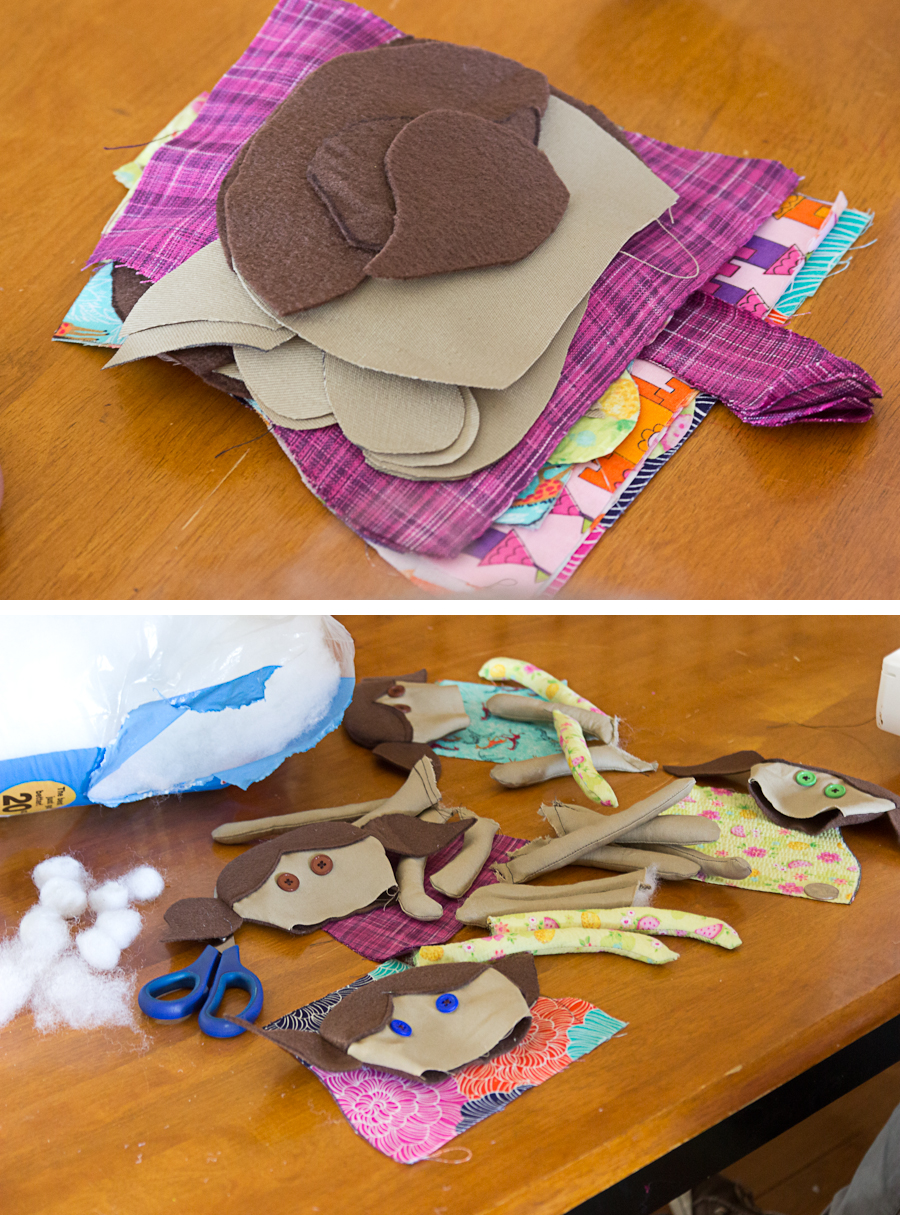 Karly patiently sewed and sewed and the girls watched and waited… mostly patiently.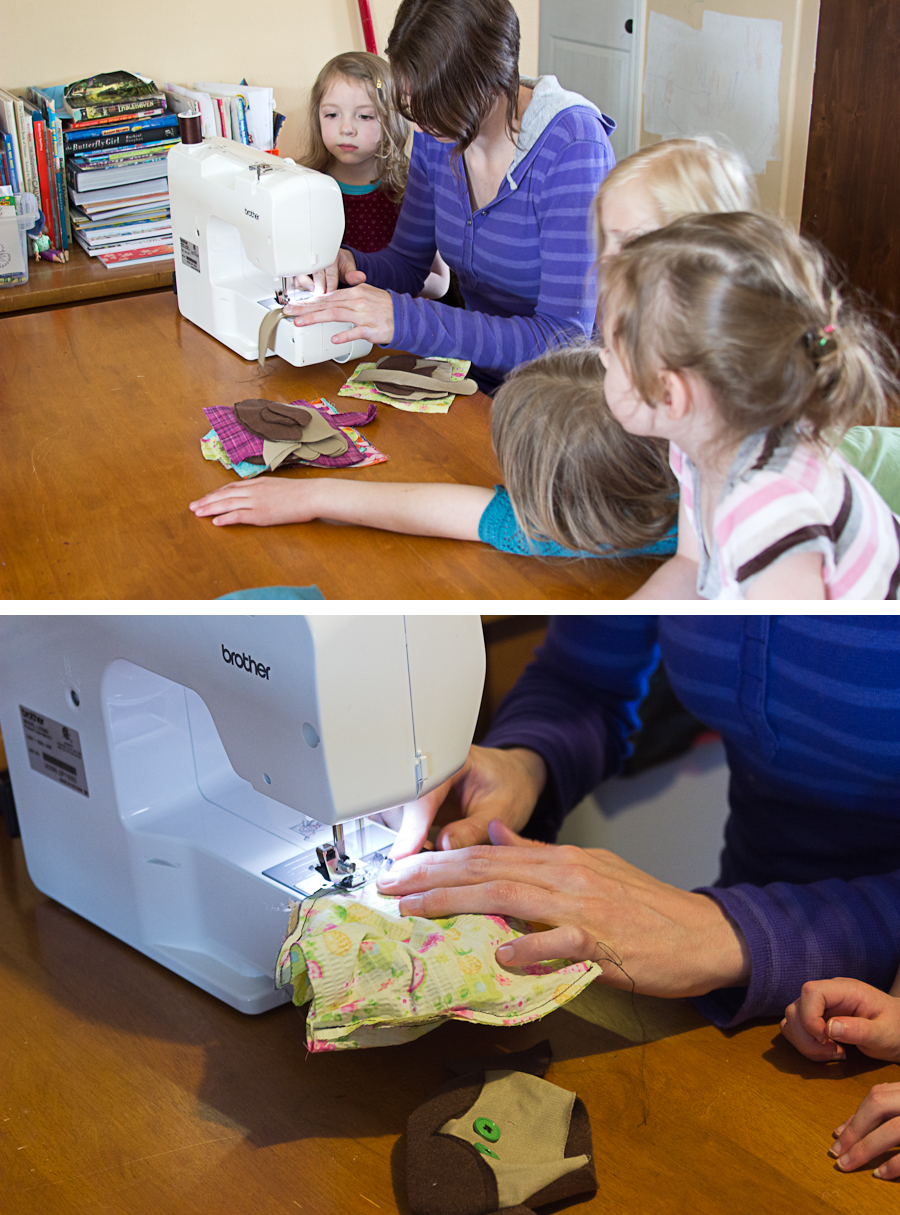 Then they got to stuff the arms and legs and sew up the bottom section of their dolls.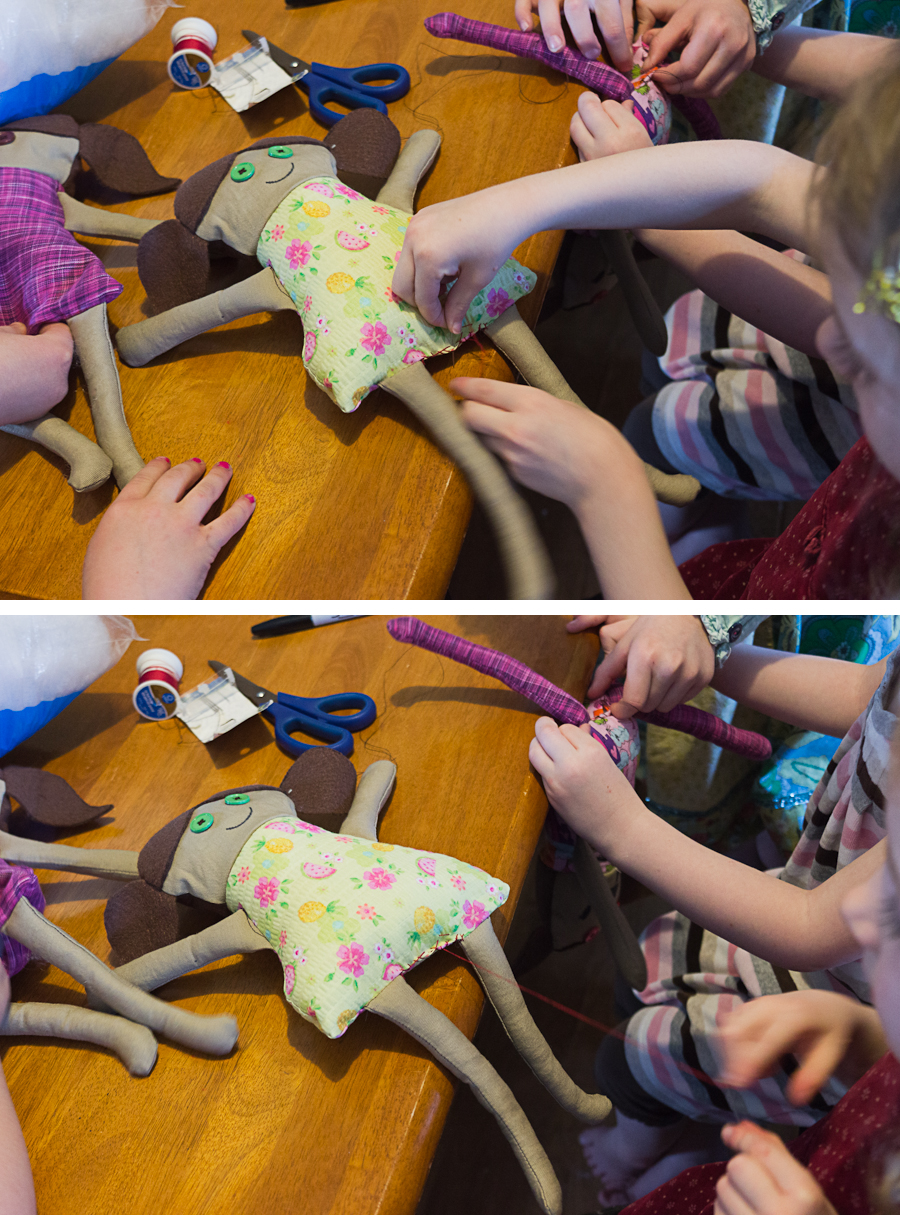 That they loved too. Huge thanks to Karly for a splendid afternoon and new skills learned!
Outside for a quick photoshoot:
After being inside they were ready to run around and play with their creations.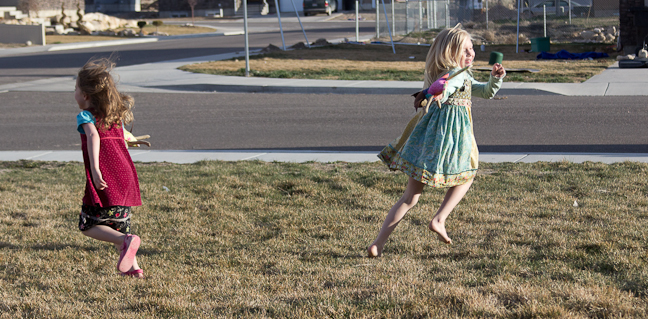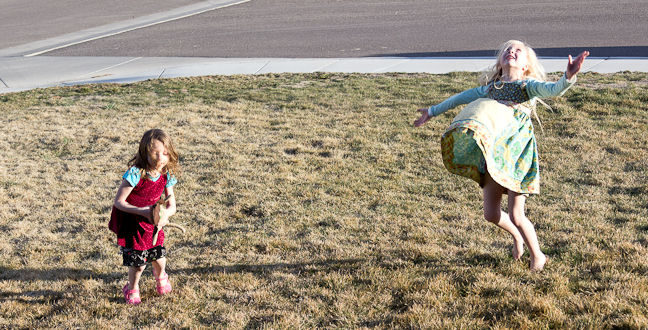 Sweet poses for the dolls & the girls: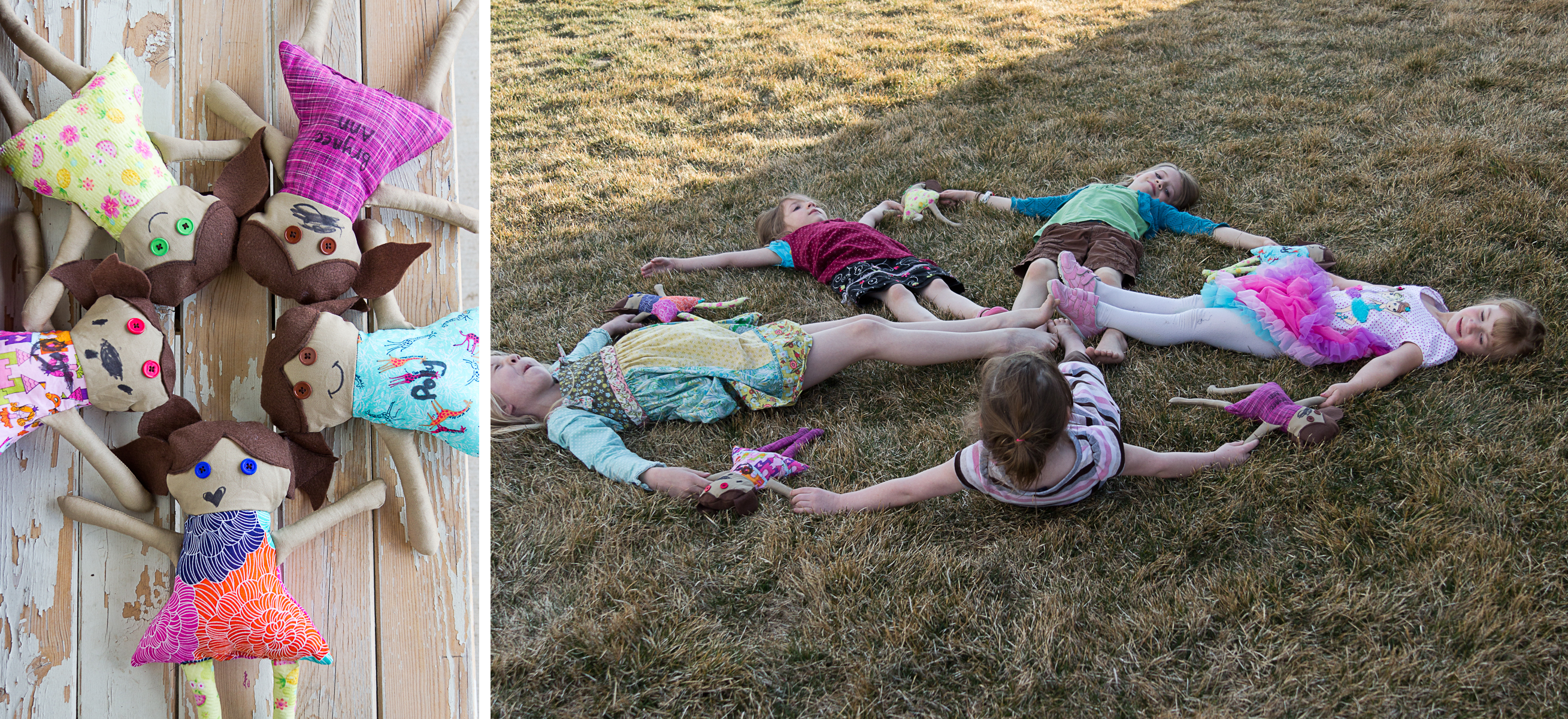 I adore those giggles and shrieks of delight at the end.
Two months later and my girls are still loving their dolls. They find their way to church and the store as well as snuggled in bed with them most nights. I think partly why those dollies are loved so much is the wonderful memory of creating them.