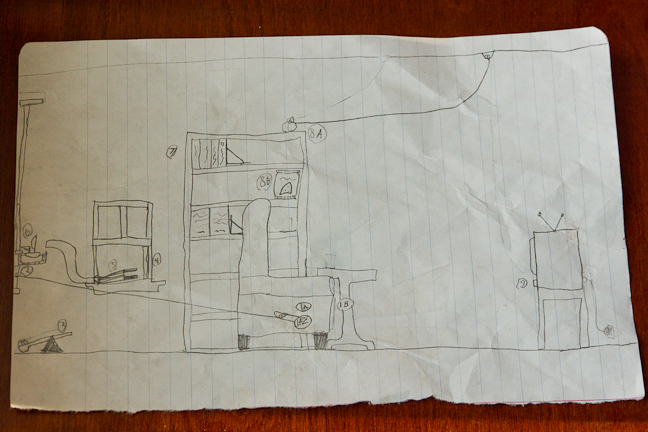 Jacob's take on a Rube Goldberg machine. It's all about "depicting complex devices that perform simple tasks in indirect, convoluted ways". Oh how he loves them.
Directions come on the back of his page:

You pull the foot rest lever (1A), opening the footrest (1B), and pulling the bed off of the board (2), onto the catapult and launching the baseball (3), knocking the board away (4), making the window press the bellows (5), making the hand on the boat knock over the board (6), hit the bookshelf (7), making the chips fall (8B) and making the rock swing off (8A), and turn on the TV (9).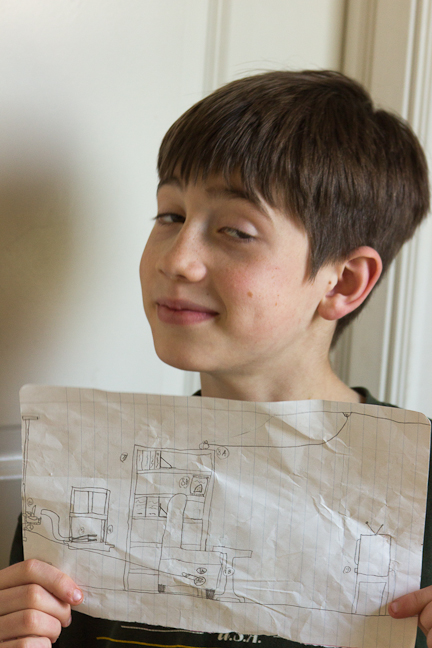 Jacob loves it enough to give the "ah, yeah" face. And seriously – two great things happen here. Bag of chips in your lap and the TV turned on all from pulling the footrest back. The great thing I love? The fact that Jacob wasn't eating chips and watching TV – because he was too busy dreaming and sketching.
Jacob's little brother loves his plans too.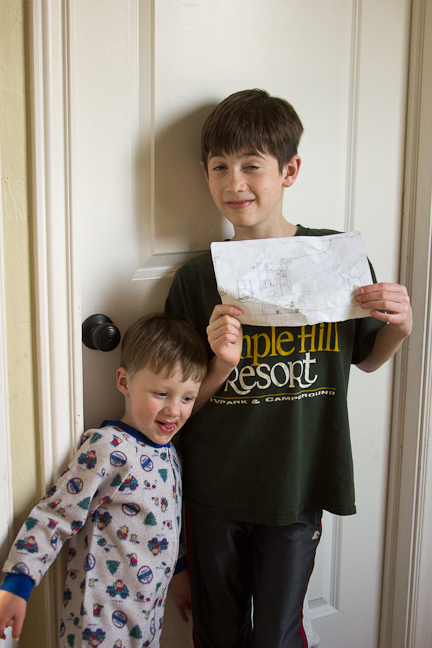 Caleb also loves posing. That one does not take a Rube Goldberg device. Simply have someone else start to pose for the camera and he's there.
Autumn and Andrew's drawn plans to follow…