Meet my amazing, sweet, beautiful, giggly, new mama, fun-lovin' sister Christina: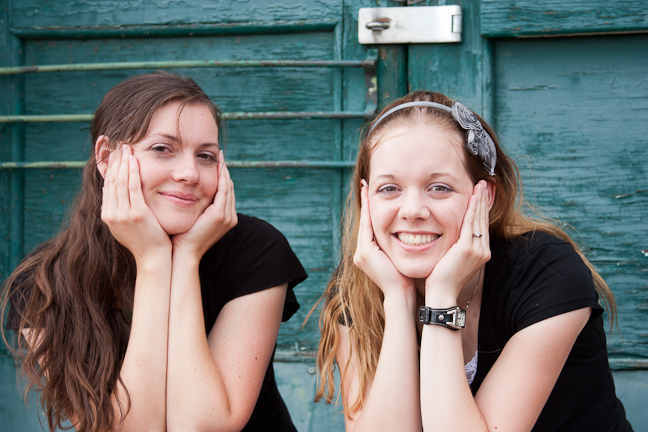 She's on the right. 😉
Recently we went on a road trip/family reunion together.  It was pure gold.  I loved having her riding shot gun and we talked and talked and talked for a few days.  Loved it.  On our last day together we visited our hometown and took some sister photos by the train station.  We might have been excited about the Olympics coming up and our photo shoot shifted.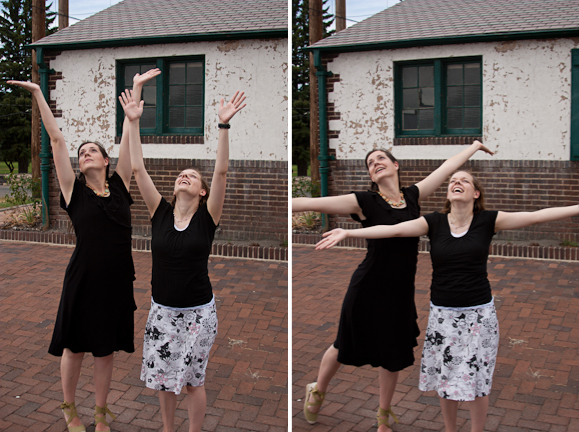 Synchronized swimming anyone?  We need more people on our team.
Shot put is one of my favorites.  Christina – well, she's a good sport.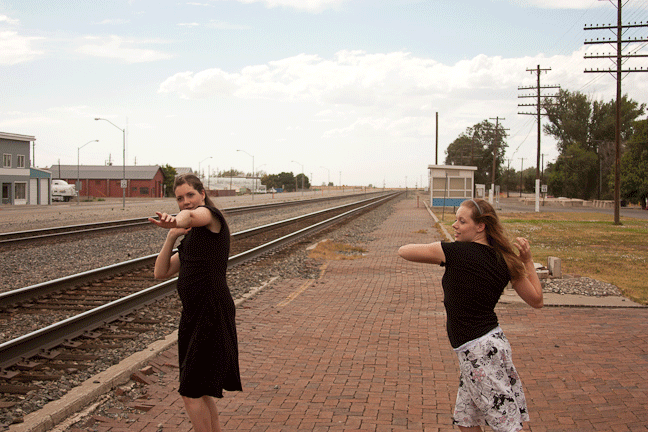 Did you see Reese Hoffa win the bronze last night? Ah-mazing!
I find it interesting to hear what people say/yell/grunt when throwing.  What would you scream?  For me it's a toss up between plum and sprinkle. 😉
If there was an event for dancing – we would so tie for gold and share that podium.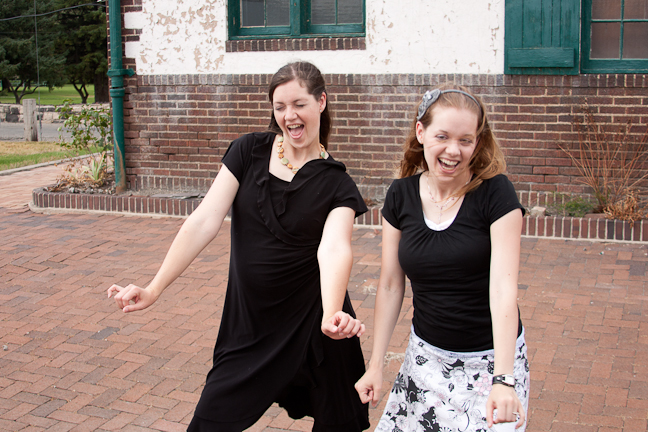 Perhaps in the future – doesn't hurt to dream big.  And these moves aren't going anywhere.