Hippo Birdy to JessicaSprague.com!!
So many ways to celebrate this week: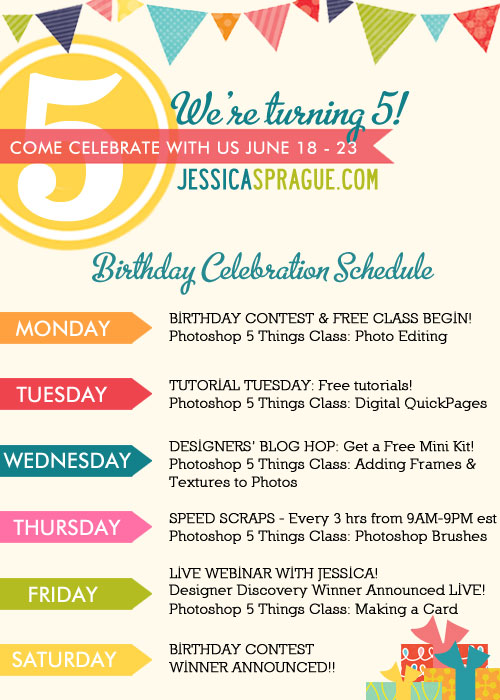 So much goodness – it's a beautiful thing.  Click here or on the above image for additional details on what's happening.
My two favorite celebrations?  The free class taught by Jessica all week long and the speed scrap hosted by Mandi at 7 am on Thursday.  We'll be up late the night before for Pageant dress rehearsal, but I'm still gonna try to get in on that one – how fun!
{To register for Jessica's class, simply copy this code: PSTOP52012  – And click here to enter it: http://www.jessicasprague.com/index.php?option=com_juga&view=juga&Itemid=111 .  Come learn and play with me!  :)}