Brendan said his second audition went well.  He said he did better  – "his best".  And now we play the waiting game.  Not only do we have to wait until Sunday evening to find out what part Brendan has – we have to wait until after the opening fireside when they post the pages on the doors in the back.  It's brutal, but thankfully there is plenty to keep us busy.
Here are a few of the reasons we love having Brendan around.
*He plays piano.  Often.  I really enjoyed "Canon in D" today as well as "Can't Fight This Feeling".  A few days ago he played an original composition and asked for my feedback.  He wanted to know if the middle needed a little extra something.  It was amazing – as is.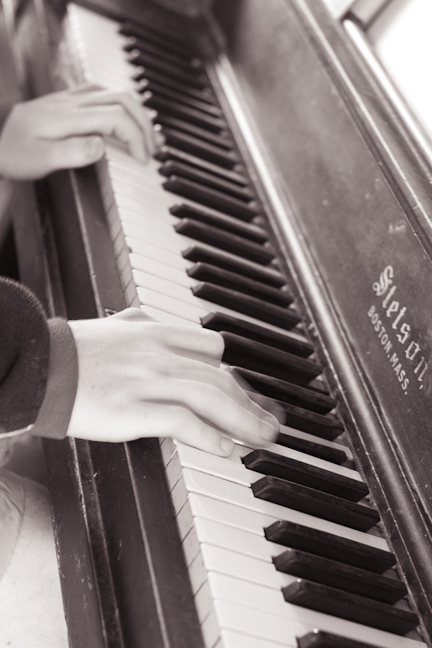 *Almost every time I turn around Brendan is scrubbing something.  Walls, all sides of the fridge, stove, dishwasher, all the piano keys… our house has never glowed like this before.  It too is amazing.
*Brendan bought treats to share.  While they love the tootsie rolls & Mike and Ike's – the overall favorite is the box of Bertie Botts Every Flavour Jelly Beans.  There are yucky flavors like earthworm and rotten egg.  I got off easy when he gave me grass.  It tasted… weird.  I hear the others were disgusting (between fits of giggles).
* Brendan loves to babysit.  The other night Jim Bob and I went on a walk after our little ones were in bed.  It was nice to have someone holding down the fort in the living room.  We'll plan some more opportunities in the near future.  (p.s.  If you make it into town soon we'll show you which house has the sweetest smelling blooms ever.  You can smell them a half block away.)
*Stories are heard at all times of the day being told by Brendan.  He saves the best ones for when he skypes with his family: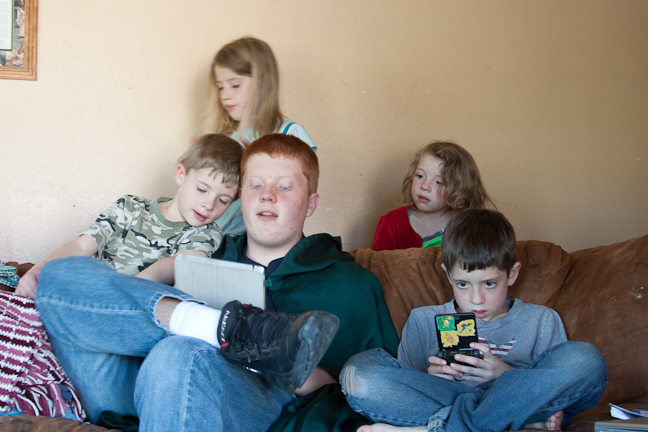 Everyone gathers around on both sides (and even leave their vintage game boys 😉 ) to hear the latest installment.