Jim Bob and I spent some time this week talking about Easter traditions.  We want our celebrations, especially on Easter Sunday, to focus more on the Savior.
Seeking and finding is good.  We like that principle a lot.  Easter egg hunts are fun and our children enjoy the rewards.  Our town has a massive "hunt" each Easter Saturday.  I love that it is on Saturday.  Candy and eggs are everywhere with prizes from local businesses.  It's fun and looks a little like this:
Some of this: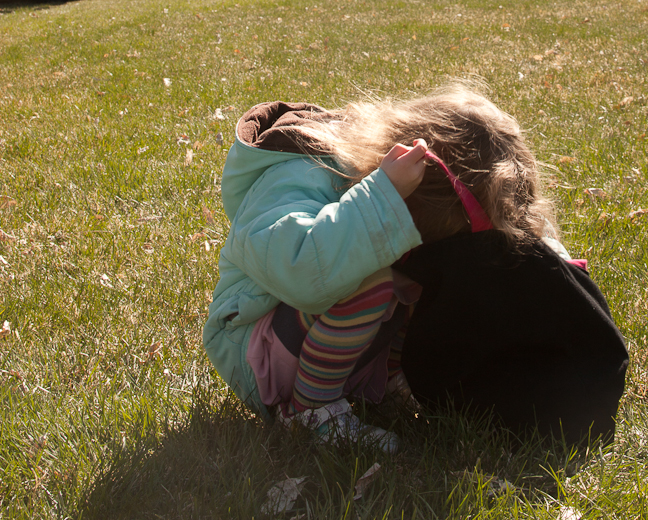 and a little more of this: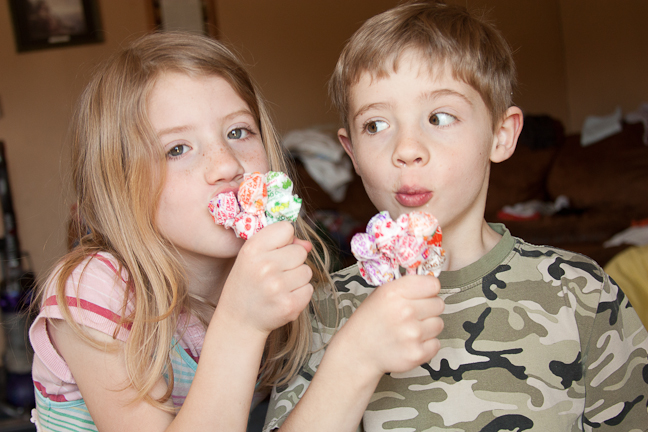 Later in the afternoon we held a family counsel to discuss Easter traditions.   I am realizing more and more the need for simple in our traditions.  If something is too involved then it either doesn't get done (and I feel guilty) or gets done poorly (and I'm disappointed).  Both not good outcomes and not what celebrating holidays is about.  Especially this one.  Some traditions from the past just don't work anymore and that is completely okay.  Even better in some ways.
In our discussing we learned that everyone loves the idea of a nice dinner on Sunday.  Works for me. (We eat at Grandma's house and bring a side dish – so very doable.  😉 ).  The little ones also love the idea of doing an egg hunt at home on Saturday.  We were a little concerned about the amount of sugar already consumed.  Jacob suggested having a hunt in which the prizes were extra stars for their chore charts.  That way they can decide how to spend the stars.  Some like to use it for time on the computer or staying up 1/2 hour late while others save up for books and camping trips. (No one liked my idea of having a chore egg hunt with wonderful chore papers hidden in each colorful egg for the discoverer to accomplish.  Although in jest for celebrating the holiday, this idea could be fun for the summertime, when extra chores are "assigned" anyway.)  The hunt was a hit.  And simple for us.  We hid empty eggs and then let them know that after the hunt we would tell them how many "stars" each color of egg was worth.
In future years amounts of stars could be hidden in each egg.  This year we kept it simple.  At the end, each egg was worth 3 stars and their favorite color eggs were worth 10.  The big "golden egg" was worth 100 stars.  Sweet Miss Katey found that one… in Jim Bob's pocket.  ha!  A little math (never hurts) and they had their totals.
Although fun, we don't want these to be our children's only memories of Easter.
Today we also talked about those in our family that have died.  People our children know and love.  A father/grandpa.  And those they have not met in this life.  My brother/their uncle.  Grandpas/Grandmas from Jim Bob's and my childhoods.  We will get to see them all again because of Jesus and his sacrifice.
Tomorrow's egg hunt will be much different.
This year we will be looking for eggs similar to these: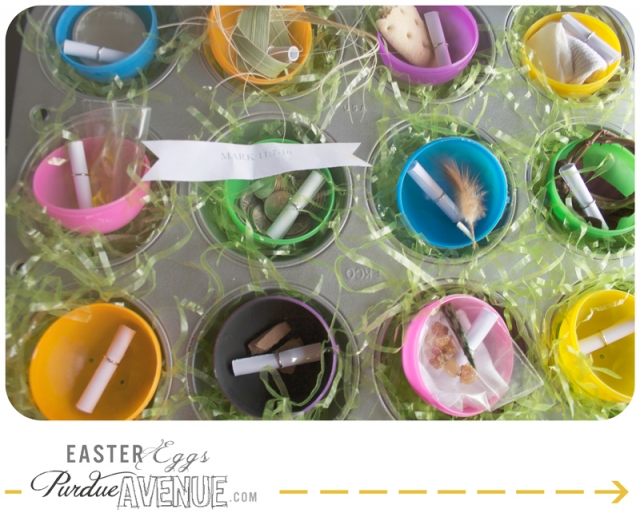 A huge thank you to Mandi for sharing and preparing this Christ-focused tradition.  Her post has all the details, as well as the download with scriptures and references to print and put in your own eggs.  It includes the signs of Christ's death from the Book of Mormon as well.  I think we'll also include his appearance to the Americas – it's my very favorite part of the Book of Mormon – especially 3 Nephi chapter 17, when Jesus blesses all the children.  Heavenly.
Here's a closer look at the contents of the eggs: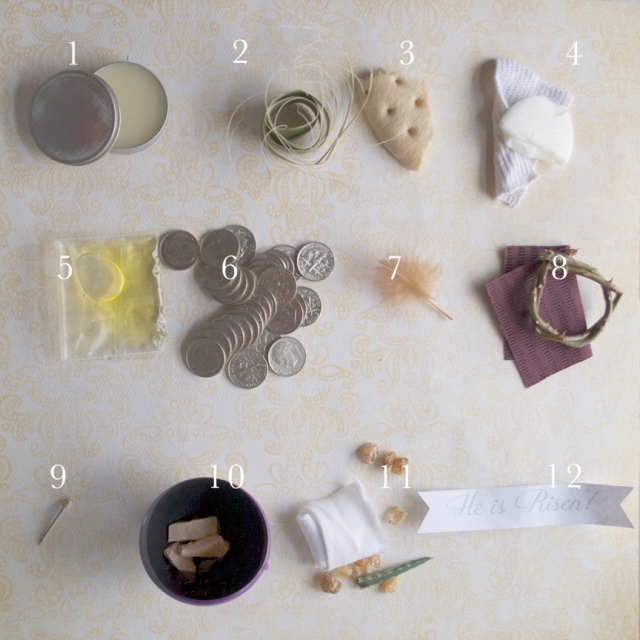 So well thought out and designed.  Although it's wonderful to have all the visual lessons, the eggs can also be done with just the scriptures if short on supplies or time.  Such a beautiful way to more fully teach the meaning of this holiday.
We are also planning on watching this video:
We've been watching each new one as it comes out, sometimes in Family Home Evening or on Sunday afternoons.
May your Easter weekend be filled with the glorious hope that comes from a loving Heavenly Father and his son, our Savior.