Meri was blessed on March 4th by her daddy.  She was blessed with strength and the gift of charity.  She was blessed to reach out to those in need, to learn and grow and eventually marry in the temple.  She was blessed that she would be raised in the gospel and healthy throughout her life.  Such beautiful blessings for a mama to hear.
My favorite photo from the day: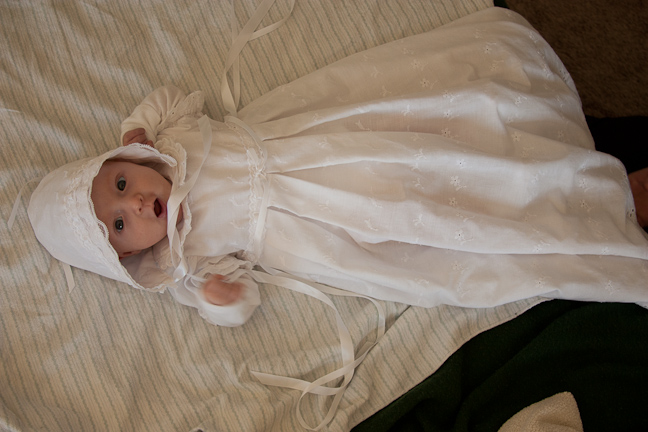 Here she is after, making happy eyes at her daddy.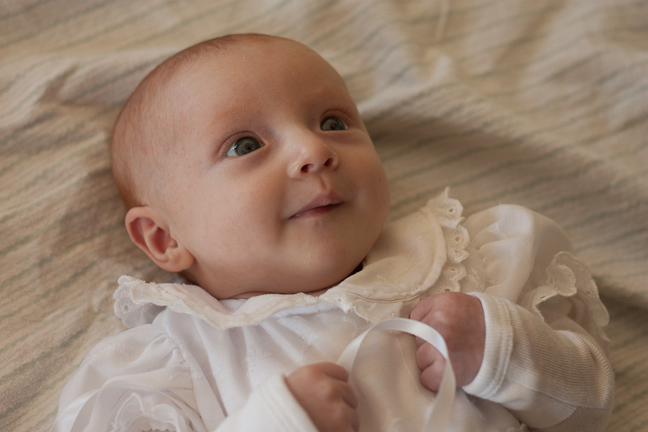 That's her pre-smile.  If you see that face, you know you will soon be graced with this one.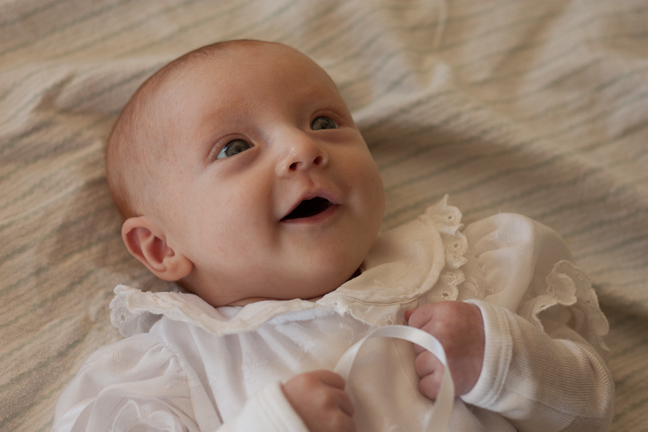 Sunflower cake made by Mom Pipes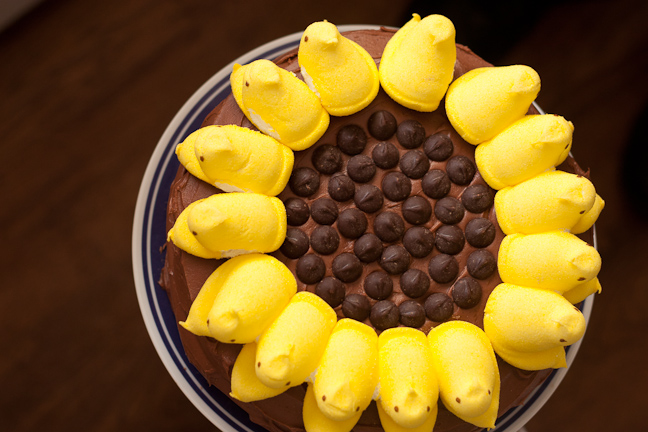 …and devoured by all.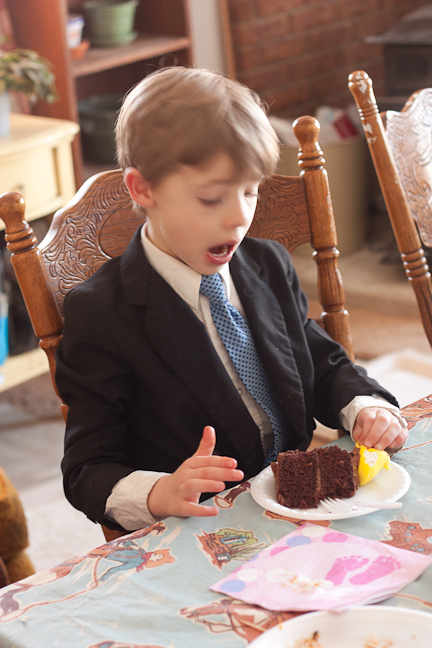 Except Meri, poor girl.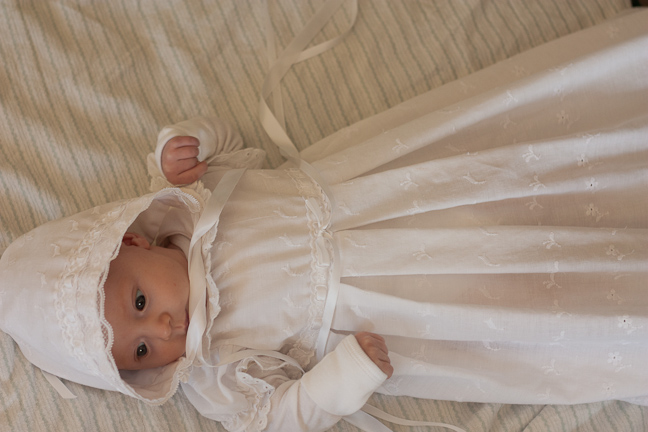 It was her day after all.