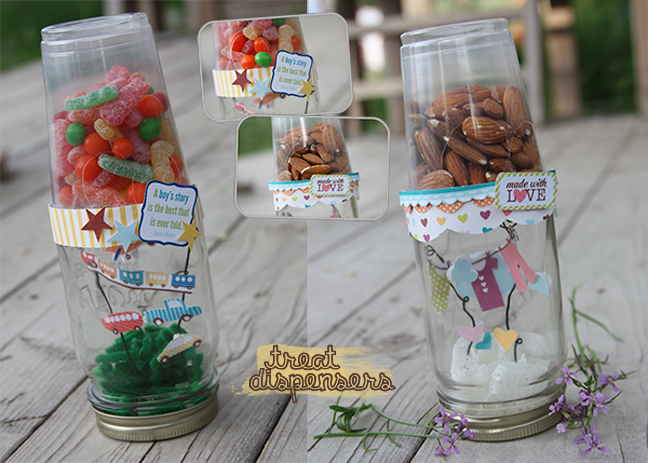 These fun little beauties can be adapted for any age or occasion.
Our little ones got in on the fun as well.  Here's Jacob starting out: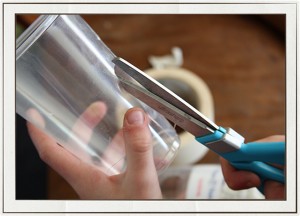 Some treat trying from Momma's jars: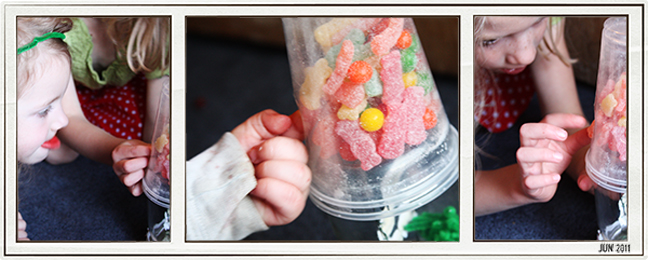 I love little chubby fingers wiggling and prying.
Jacob still at it… making a very fancy dispenser.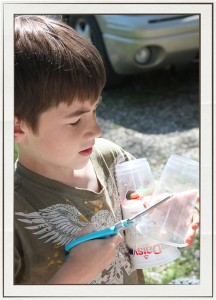 Some containers by the others.  Katey's is my personal favorite – you cannot beat the accessibility of a cup.  😉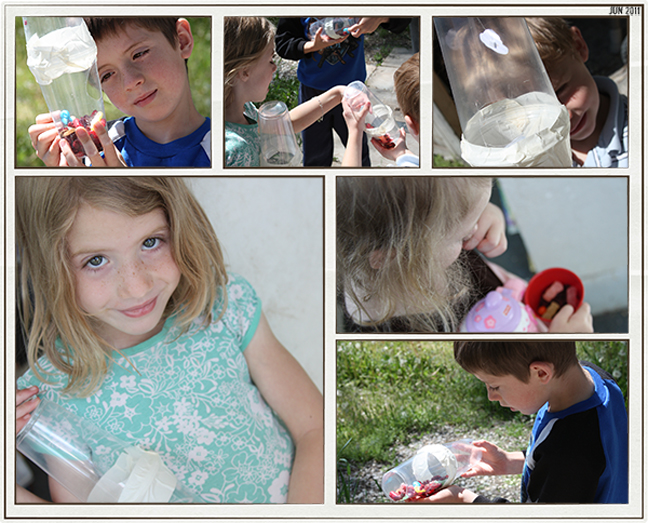 And the final product: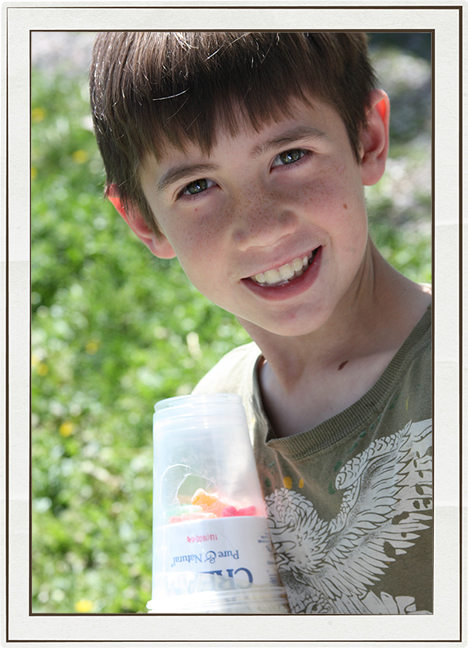 A triple-decker lock – takes a lot of twisting, but very secure.
For now, I have babies on the brain and my choice of treats reflects that.  🙂  The almonds are to keep nearby – when I need a little extra protein. And sometimes nothing settles my sickiness like a sour candy.  The plan is to keep these on my headboard.  We'll see how many times I need to refill them.  😉
With babies we always wait to find out if we are having a boy or a girl.  I really enjoy it that way.  Of course I don't know any different – but it works for us.  Jim Bob is the one that wanted to wait on our firstborn and I knew there was no way I could know without sharing.  I really enjoyed it and now I'm the one that insists and he could go either way.  🙂  I made one treat jar for each gender.  The scenes and decorations on the dispensers are from Echo Park:  Little Boy Paper Pack, Little Boy Element Pack, Little Girl Paper Pack, Little Girl Element Pack.
I used two projects I've been wanting to try out:  Candy Dispensers by Heidi Swapp & Jar Scenes by Rhonna Farrer.  I had a few adaptions.  I used a little larger plastic cup for the top – 16 ounces (also available at WalMart).  I also could not find my glue gun anywhere, so I used double-sided sticky square adhesive things (sorry – no name on those??) that I had from another project.
I also bent o-wires from my bind-it-all to make the places to stick the decorations to.  Then floral wire and sparkly clear embroidery floss for hanging clouds and airplanes from the top of jars.  🙂  Lace and pipe cleaners became the decor for the bottom part of the jars.  Now that I type it all out I wish I had taken photos along the way to better describe – sorry!  Some of these details are easier to see in the photos below.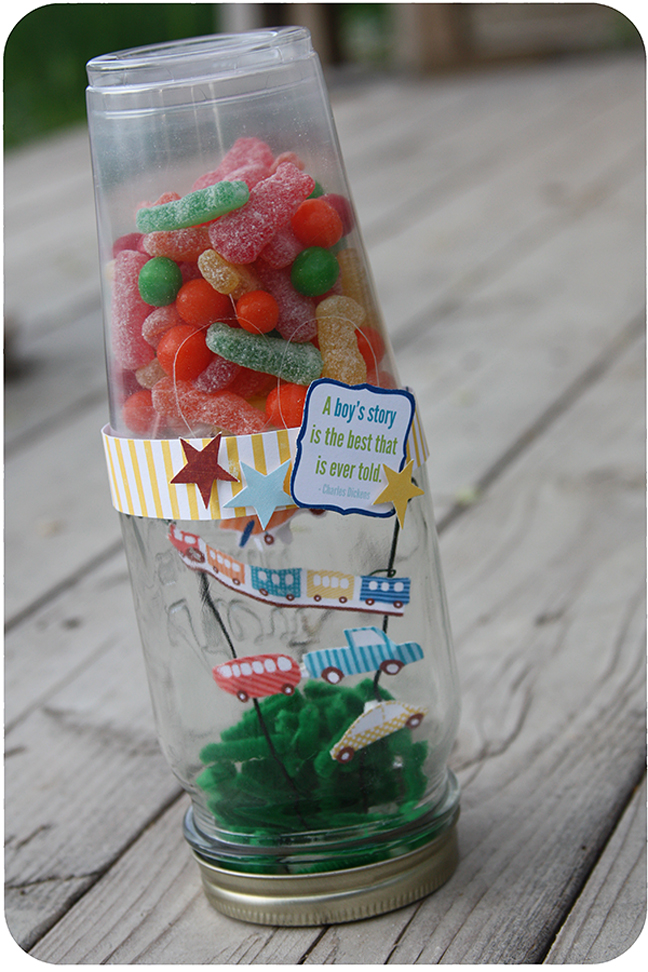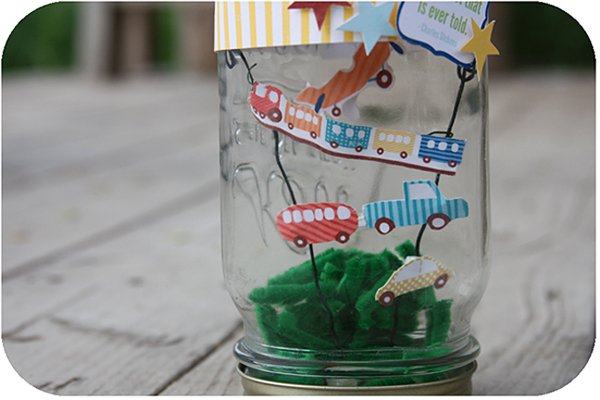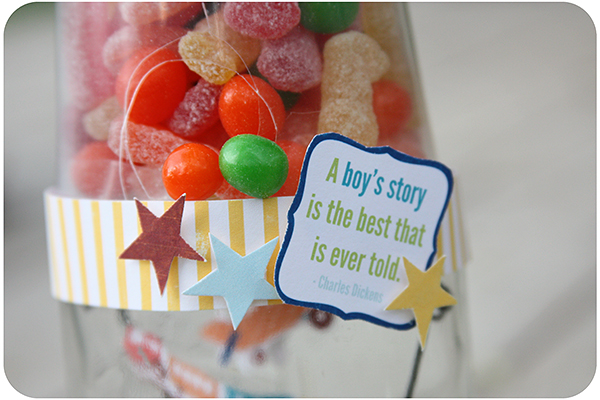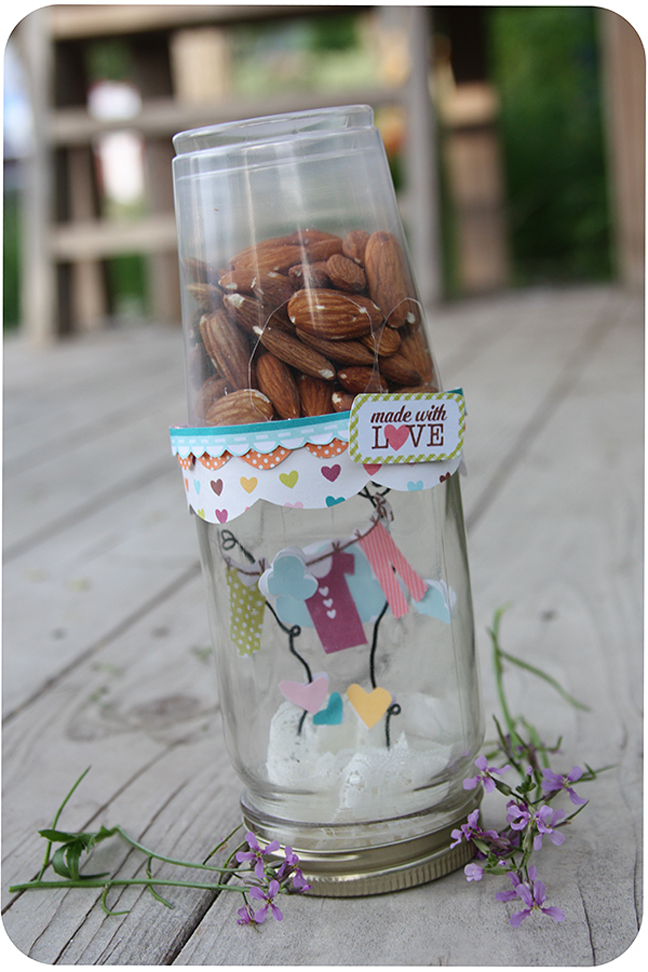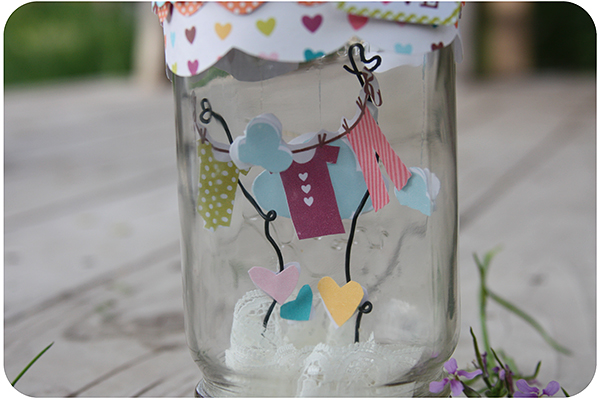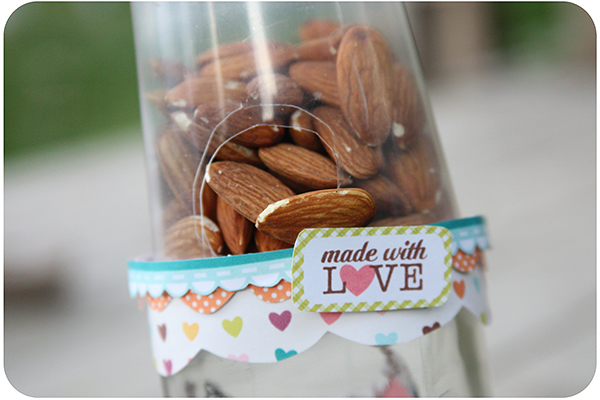 A fun activity with a lasting use.  I loved all the creative ideas kicked around as we played together.  I can see variations on this theme popping up for years.  🙂