Speaking of celebrations, here are a few more from the merry merry month of May.
First off (although it's the end of the month 😉 ) – Mom Pipes' birthday.  She is one of my favorite people in the whole world.  She is always showing us the most amazing home decor items that she got for a deal. For her birthday I made her this "Treasure Finding Queen" card.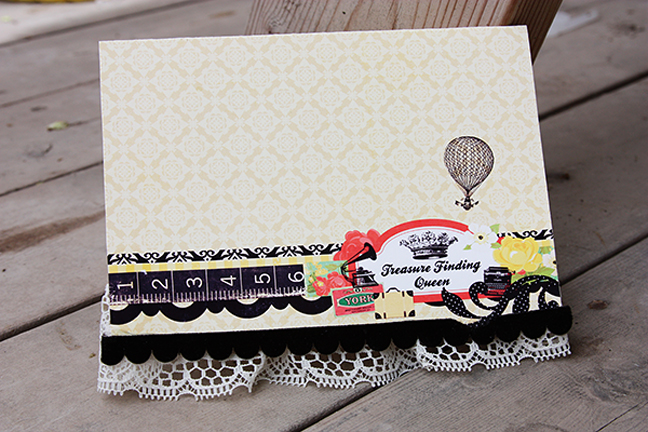 We slipped some money in there for her to use on her next excursion.
{For card credits, go here.}
Also in May:  Liz's graduation.  The youngest in the family and one of the sweetest!  We had so much fun on this photoshoot – just her and me running around town, trying to get as many photos as the evening light would permit.  We both even scouted out the same green truck on the edge of town before hand (we're a little similar 😉 ).  Later I had a lot of fun making her announcement too: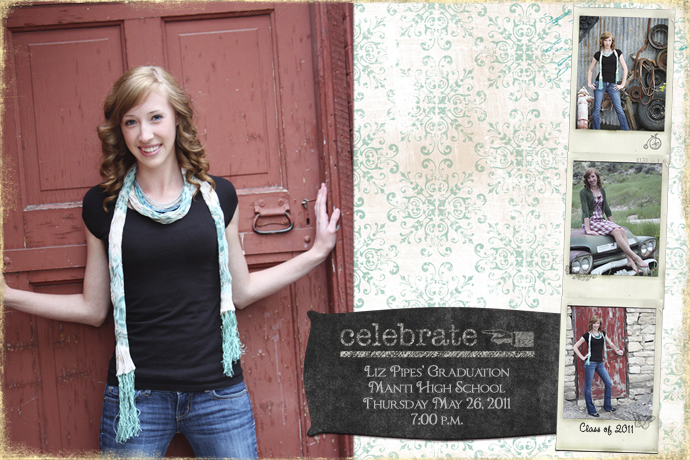 {credits:  background from Mouse Paper Scissors:Mom class by Jessica Sprague and Heidi Swapp, photostrip, stamps and chalkboard label from House of 3}