I also made blank "Wanted posters", with a twist.
Each person selects a dream (big or small) and write/draws all about it. Pick a reward to finish it off.
Here's my digital version.  A small(er) dream that I would love to have come true over and over.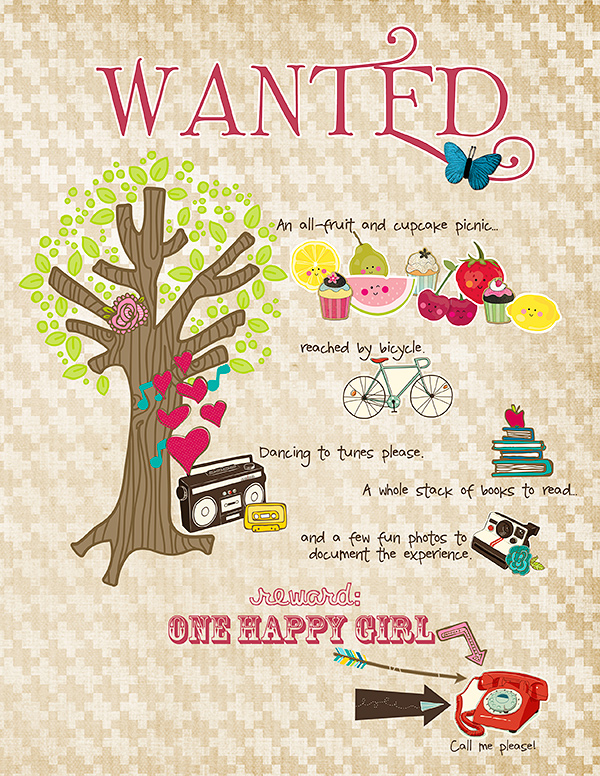 I think this would be a fantastical date or fun girls' time too.
{credits:Kamari Beach Paper by The Queen of Quirk
Sidewalk Chalk Elements by Echo Park
Kawaii Cute Fruits & Jewel-Toned Butterfliesby Kitschy Digitals
cupcakes from Sweet Cupcake by Dani Mogstad
fonts: Albemarle Swash, Rosewood Std, Clementine Sketch, DJB Poppyseed}
I visited my sister earlier this month and did the Wanted posters – and more – activities with them.  I'll be posting more photos soon.  🙂