Introducing my retro diner specials board: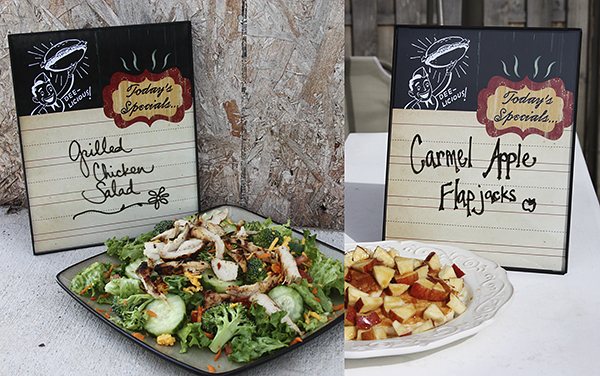 It has a permanent place on our piano in an easy-to-read spot.  Too often I am asked what is for dinner and I answer with "hmm, good question".  This is to help me along and honestly, who would not want to eat the special of the day every single day.  😉 (I can hope, right?)
The specials board is made with a document frame – the glass is so easy to write on with a dry erase marker, erase and do it all over again. Kinda like meals and dishes, but more fun.  Someday I might even turn the responsibility of writing the menu over to one of the children.
This board would also work lovely as a spontaneous menu for a frolic-y picnic in the backyard.
{Credits:  Half Way Cafe Elements by Cosmo Cricket, pancakes and salad by me.  ;)}