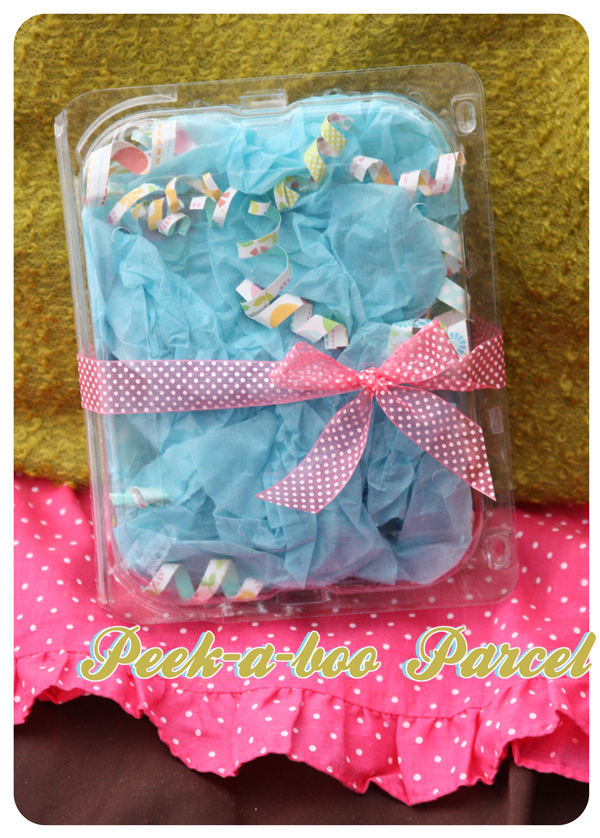 I posted a fun tutorial over on the Mouse, Paper, Lovely blog last month.  A whole post on how to use clear packaging to show off fun, simple gifts.
Here's a peek at the unwrapping: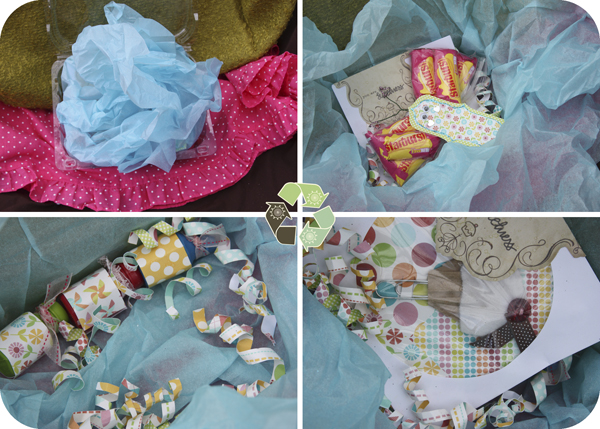 and the first project inside: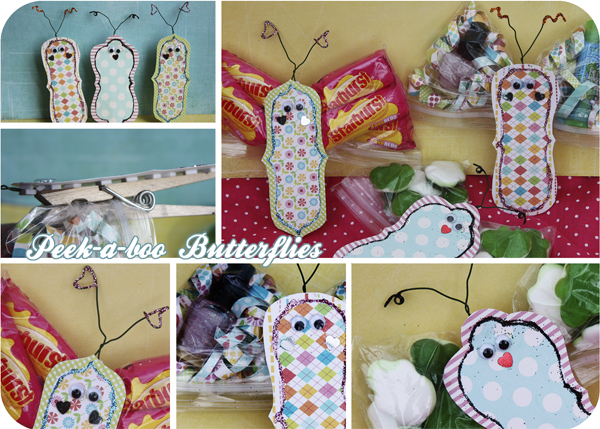 For the rest, you'll have to flit and fly on over.  There is always so much inspiration to be found there.  I love the magnetic bookmarks featured earlier this week.  Just love.
Here's a little behind-the-scenes on the photoshoot for the above parcel.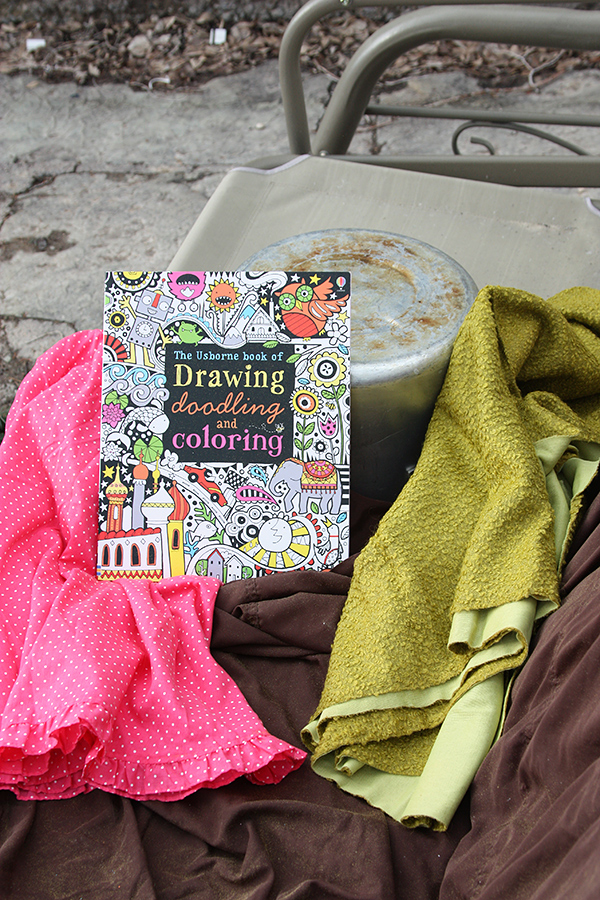 A big ol' pot and a fun-lovin', colorful Usborne book:  Drawing, Doodling and Coloring held up the package.  The pink polka-dot material and green shag come from my grandma's house.  She cleared out boxes of yummy material and sent them to my sister's place.  One family reunion we got to pick out our favorites.  I love my cardboard box of moose-printed, white puffy heart, bright colored fabric.  I have some big plans for that material.  In the meantime it makes a fabulous back drop for my photos.  🙂
The pink polka-dot fabric is actually a dress: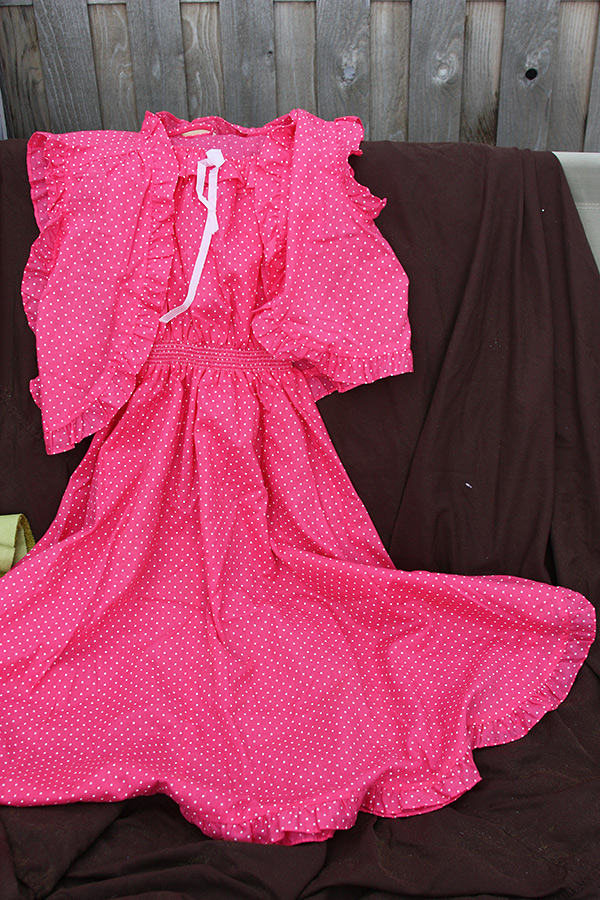 And the tag reads size 11.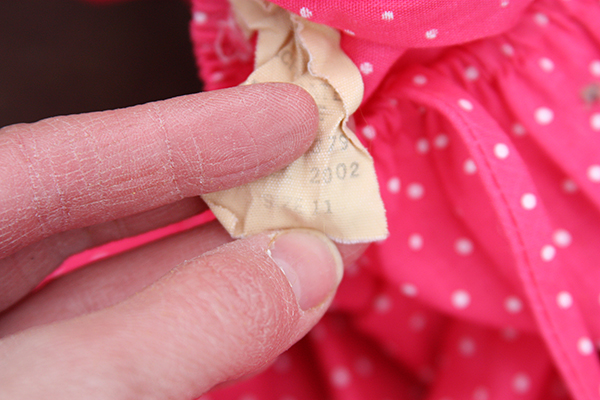 What?  They certainly do not make them like they used to.  😉
{Credits: Crystal's Artisan Label Templates No. 3 and Sweet Summertime Papers HERE, HERE, and HERE, and a little glitter for the butterfly bodies. Also used Crystal's 5×7 Template Set #2 and Set #1 for the layouts above and Earth Love recycling sticker by Cosmo Cricket .}