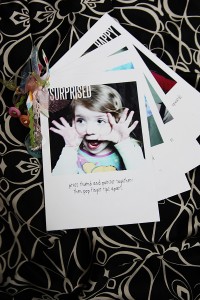 Flashcards made with Nisa's Feelings Signs Album. Her album is pure genius, I tell you. I love all the words and sign descriptions ready to use and so much that can be customized too.  It makes a sweet book, but I went with a variation.  One side of the flashcards shows the sign and the other side is multiple photos of our children hamming it up.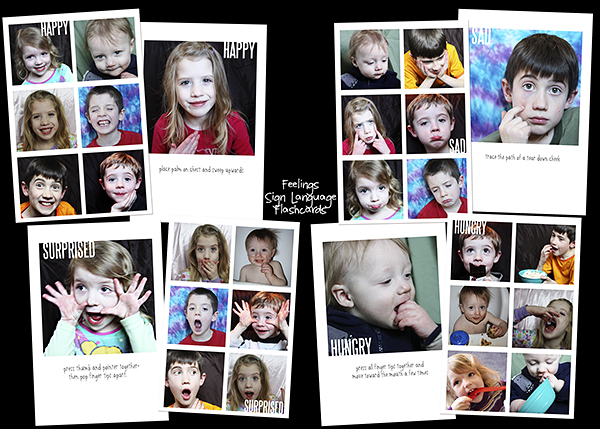 Above are four of the eight signs included in the album pack.  I glued the sides of the prints together, punched holes and tied ribbons and buttons on.  I think Caleb was equally intrigued by the photos and the buttons.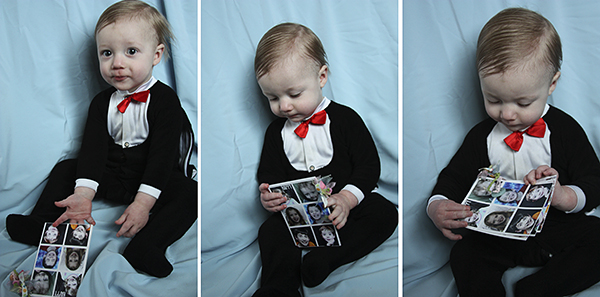 He even dressed up in his nice tux jammies for the photoshoot.  Caleb tried to figure out what those cards were all about: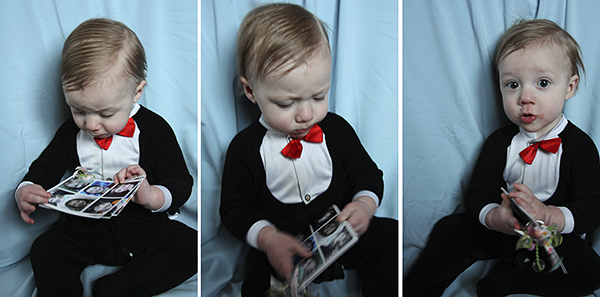 Then finally sat back and enjoyed: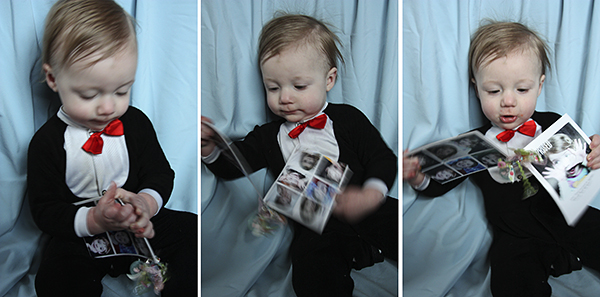 Then just that fast…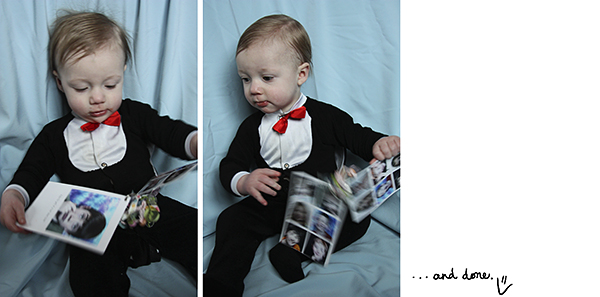 Autumn also enjoyed the flashcards… and being silly.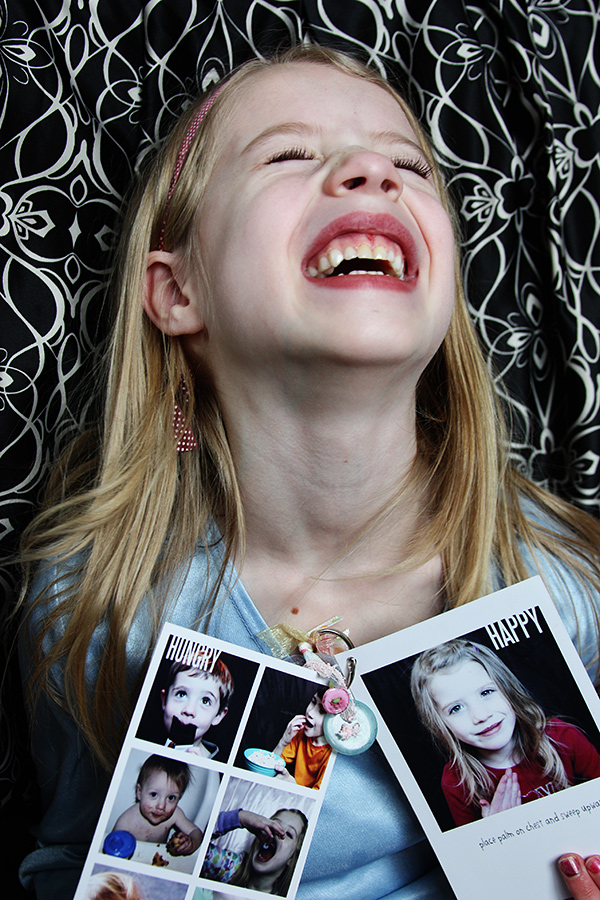 {Title of this post comes from one of our family's favorite books, How Are You Peeling?.  It shows real veggies and fruits in various states of emotion.  Adorable.}