Here's a fancy take on the classic "check yes or no" note.  A "choose your own greetings" card, but backwards because the giver gets to pick the sentiments and even the punctuation.   🙂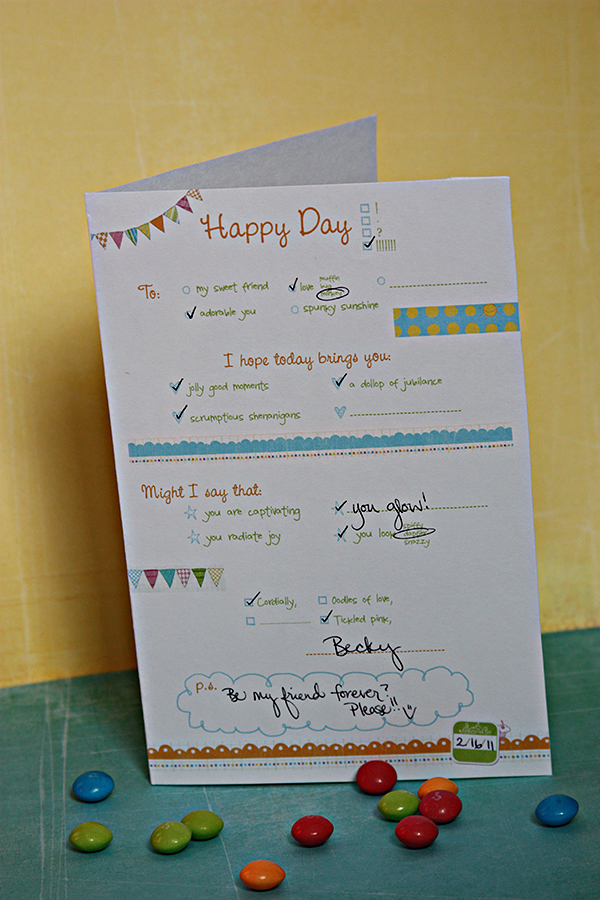 Who doesn't love to be told they look dapper?  Or wished a day full of scrumptious shenanigans?  {I might have had a lot of fun with the wording.}
This card is based on a Nintendo ad at Christmas time.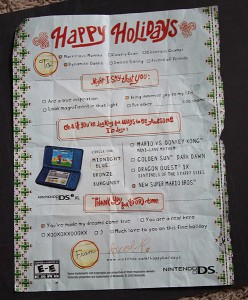 But more girly and yummy.  And promoting friendship instead of a DS. 🙂
Card made using Think Spring papers and journaling cards by Splendid Fiins, added to the Jessica Sprague store yesterday.
A special thank you to the fine folks at Skittles, for coming out with a new bag of flavors.  Just in time for my photoshoot with the happy rainbow-y card.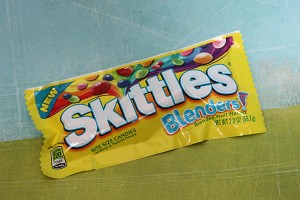 And the packaging in my color of the year?  How thoughtful, thank you!