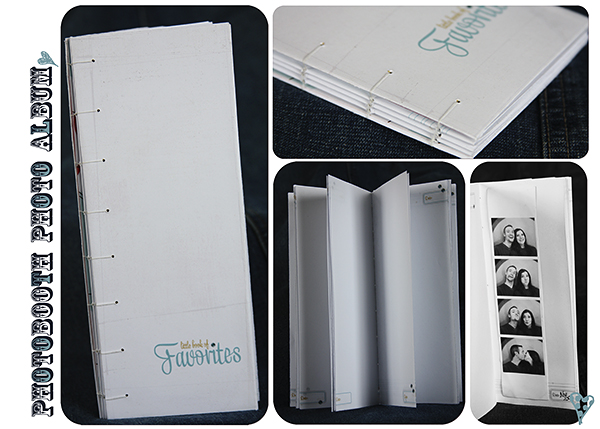 Years ago I saw a photobooth album on Elsie Flannigan's site and thought the idea was sooo fun-loving. I have a few photo strips I've collected over the years – the one above is from the mall in Twin Falls, Idaho where I used to shop growing up.  The photobooth was not there back in the day, but it was when we visited in 2007.  I have one from Chicago with Jim Bob, and one with my sister at a KMart years ago.  And there are so many more that can be created digitally. 😉
When I saw Linda's Hybrid Friday Project I knew it could be adapted easily. What a suh-weet tutorial too. So well done! I loved learning not only how to bind a book, but the terminology as well.  Signatures?  Stations?  I feel smarter already.
Little Book of Favourites – Hybrid Project Friday, by In the Making Design
I was a little intimidated at first because I didn't own all the materials.  So, I'm gonna let you in on a few hacks.  The cover is a cheerio box.  Covered of course, but not fancy or expensive.  And that nice waxed linen thread?  Not sure where to find that, but waxed dental floss works well in a pinch.  See?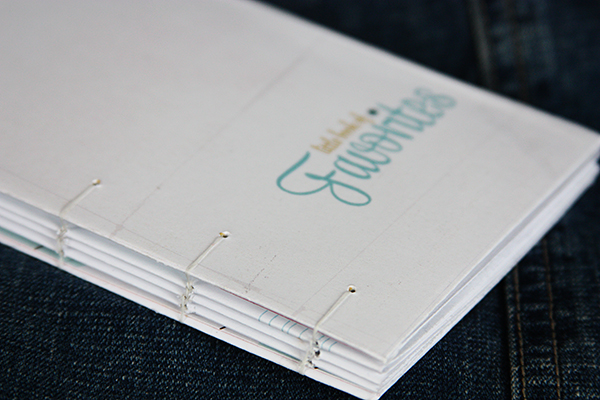 And it's minty fresh.  Now, I can't guarantee the lasting quality of the "thread".  It did help me learn the technique though.  A technique I will definitely be revisiting.
Especially in the future when we have fun with this app, Pocketbooth:
And this review is helpful, to get an idea of all the features:
I love all the possibilities for backgrounds with the "photobooth" being so portable. Yes, there might be a whole series of these books.
And for fun, here's a little peek at the inside back cover of the album above: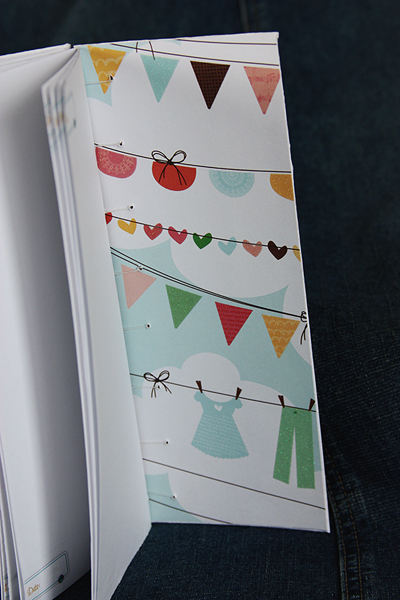 I love this patterned paper.  Makes me happy for when the weather is a little warmer.  There is nothing I love more than hanging clothes on the line, with the sun on my back.  mmmmm.