My man and I celebrated our eleventh anniversary.  The real day is on New Years Eve.  We love to celebrate the new year with the kiddos and then, if possible, take a week  a little later in January for a getaway.  We always pick a whole day to celebrate us.  It's like a joint birthday.  Could there be anything better?
This year we thought Tuesday the 11th (of 2011) would be perfect.  Nevermind the fact that it was the morning of the 11th when we decided it would be perfect.  😉
Here's how our fake anniversary went down: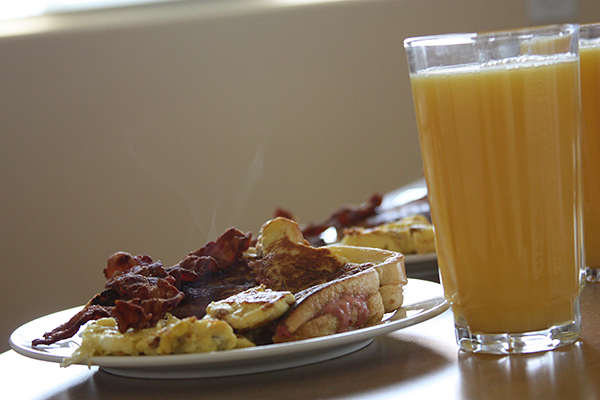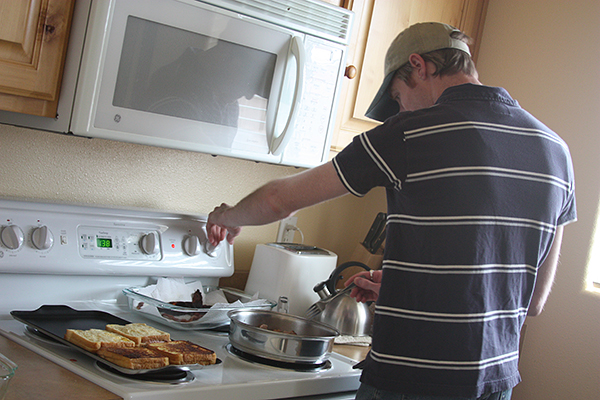 Strawberry stuffed french toast after sleeping in.
Some late morning dancing and talking.
A trip to a place very similar to where eternity started for us: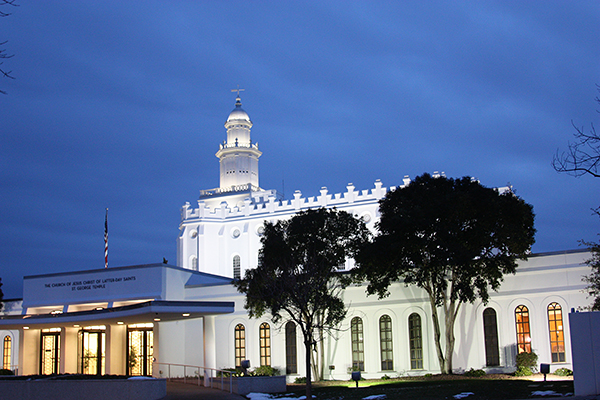 We were married in the Manti temple and went there New Year's Eve a few weeks ago.   The two temples were built around the same time and have many similarities.  We couldn't think of a better place to celebrate us, so we went to the St. George temple to do sealings.  We wanted to be reminded of all those wonderful promises given a couple who choose and qualify to be together forever.  I love this temple (and grounds) – so beautiful! …and Jim Bob did an amazing job taking evening photos – without a tripod.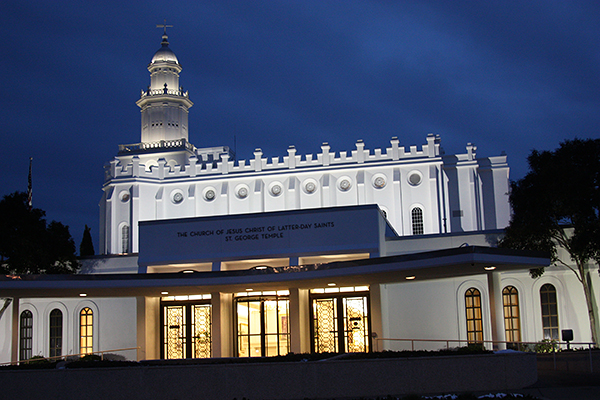 Next was one of my favorite places for dinner.  Cafe Rio.  Yeah, it deserves it's own sentence.  Their napkins alone deserve their own sentence.  JB had the fire grilled chicken salad and I tried the Pork Barbacoa burrito for the first time.  We both won.
Dessert at Applebees (thanks to Mom Pipes for the GC!)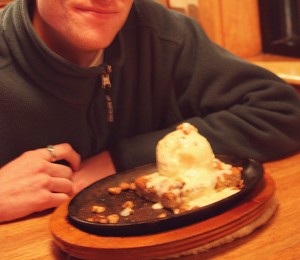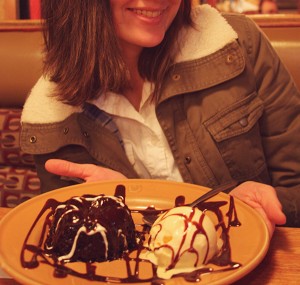 Jim Bob's only requirement was that his dessert sizzled.  He loves the fajitas there.  Same reason.  When his blonde brownie came to the table it was sure sizzling.  Even more so when he poured the buttery carmel sauce over it.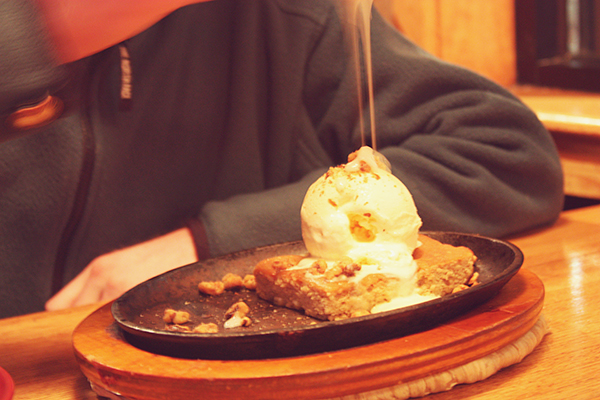 A quick trip to Target for valentine-y stuff we can't get back home and then back to the condo.
And like all our days there, it was nicely punctuated by a trip to the hot tub.  mmmmmm.
Happy Birthday to us.