What do we do on our anniversary get-a-ways?  Just the two of us, without any children?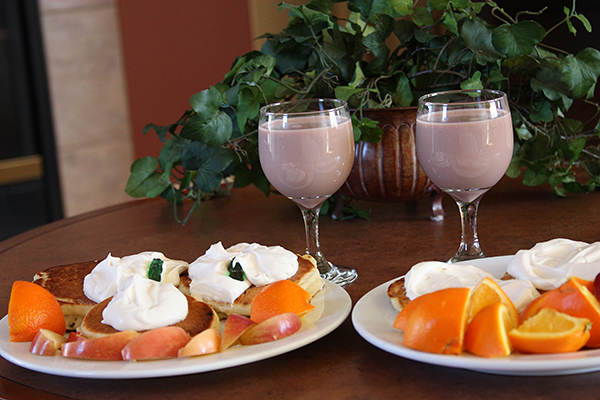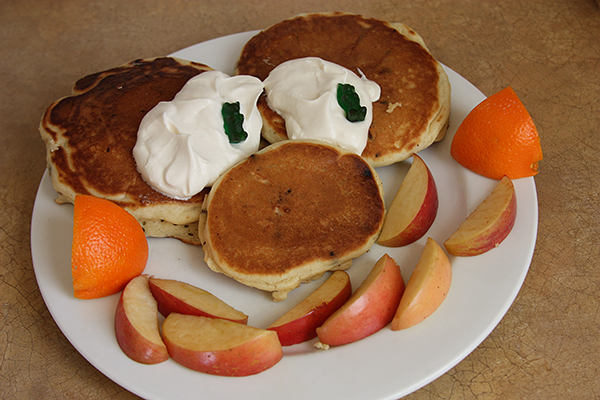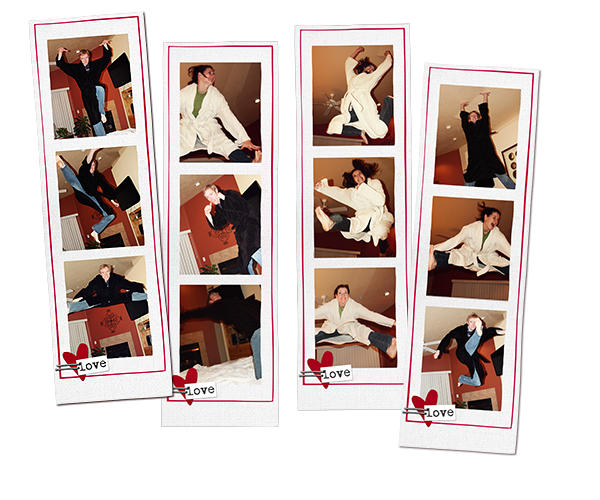 Why we eat smiley face pancakes with chocolate milk filled goblets and jump on the bed of course.
We also watched "Despicable Me" for the first time.  All the way through.  In the middle of the day!  *sigh* I loved the film.  It shows just how children can change people for the better.  Even a crusty old villain.  We had rented it from redbox.  When we returned it at a Walmart we walked right in to see if they had the blu-ray.  They did, for a good price, and it soon became ours.  I can't wait to watch it with our little ones.
eta:  While we were gone 3 of our 6 watched the show in two different houses.  Fun!  Our wonderfully sweet 93-year-old grandma also liked it.  I guess it was the week for Despicable Me.  🙂  Now there just needs to be a sequel so Gru can find a Mrs. Gru and those adorable girls can have a mommy!