Of all the trees in the world, ours is the Charlie Browniest.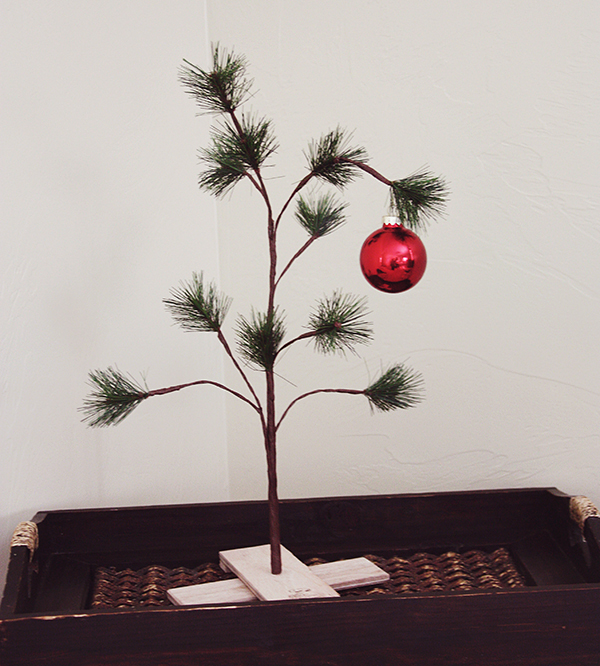 Perhaps because it's licensed.  😉
"Isn't he the cutest thing?"
I saw this adorable tree in the Shopko ad for Black Friday.  Beautiful and wonderful.  Only 7 dollars, but I wasn't willing to fight the crowds to pick up one item there.  Jim Bob found it the next week online.  8 bucks shipped.  That we could do.
Our Christmas tree took a little while to get this year (another story for another time).  This one came just in time to help us celebrate the season.  When we got the large one for the living room, this Charlie Brown tree moved to our bedroom.  I loved how it helped me focus on the simplicity of the true meaning of Christmas.
A few days later we added something: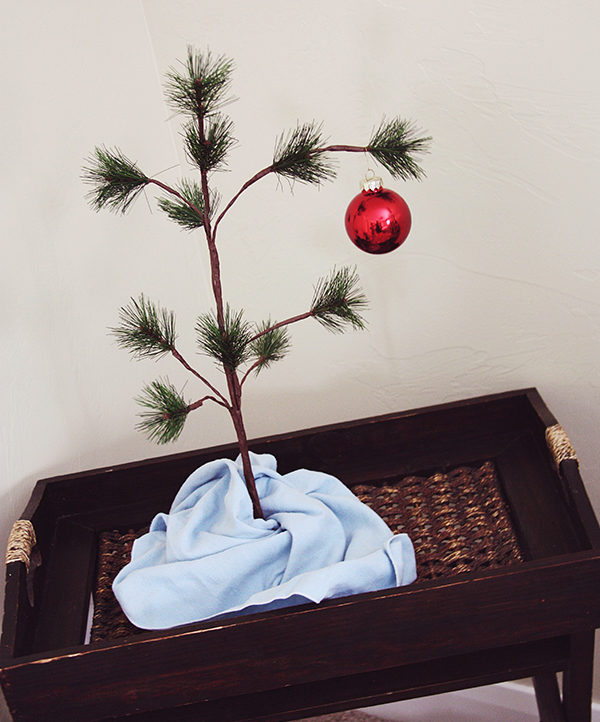 It just needed a little love.
Another year we will add this to the bottom of the tree: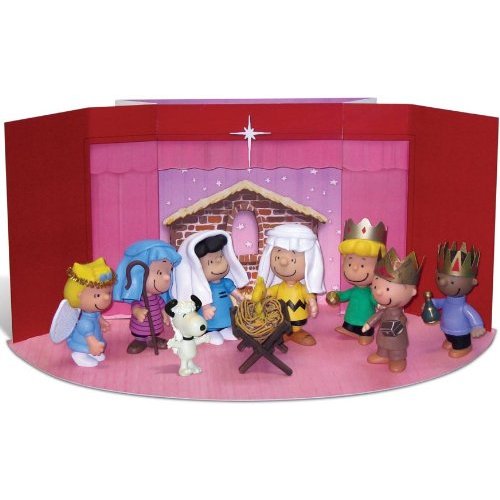 Family Christian had it for $24.97 this year, but ran out.  They have 25% off coupons often too, so here's hoping for another time.  I can be patient.