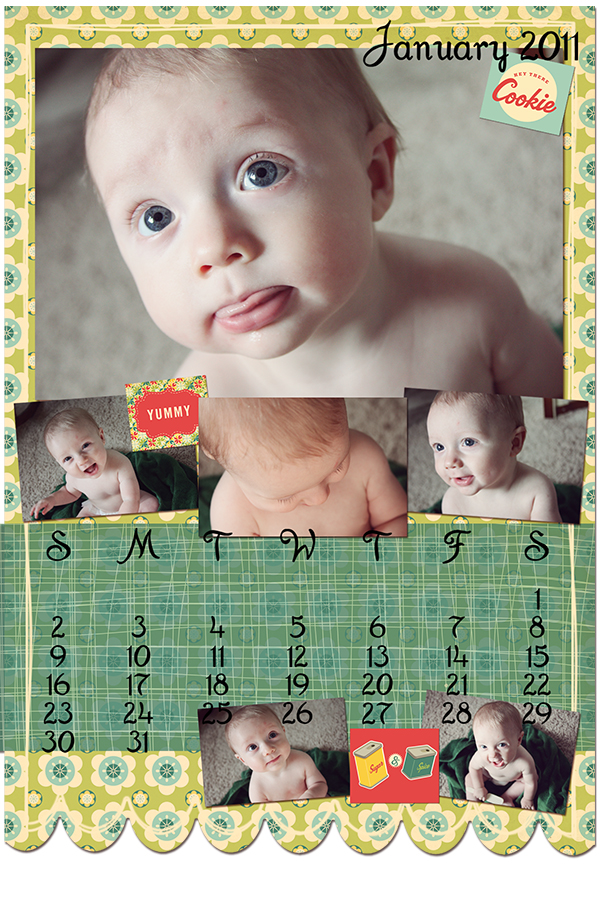 Happy Birthday to our New Year's babe.  Mr. January himself.  🙂
A year ago today he was born into our family.  I think the bottom two photos show his personality oh-so-well.  Mostly sugar and a little bit of spice.  That's our Caleb.
Happy Birthday little mister!  We all adore you.
Supplies:
Cosmo Cricket: Early Bird papers and elements
Calendar overlay by iKari
Calendar template by Michelle Filo