A thank you for the teachers of our children at church.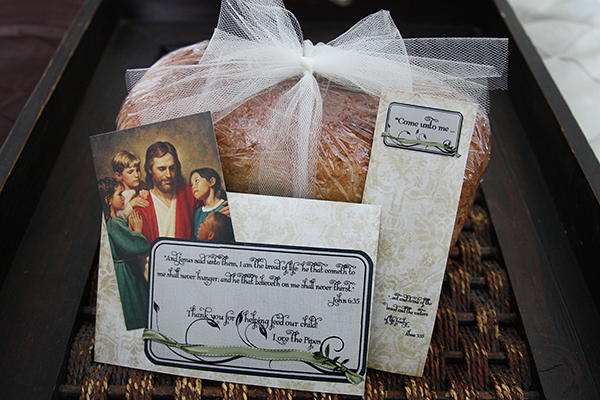 A warm loaf of homemade bread, a bookmark and matching label.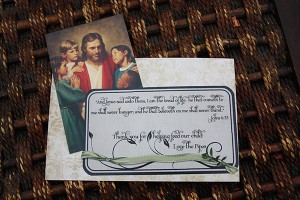 Label reads: "And Jesus said unto them, I am the bread of life: he that cometh to me shall never hunger; and he that believeth on me shall never thirst." -John 6:35  Thank you for helping feed our child! Love the Pipes"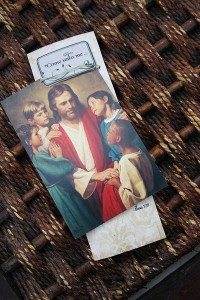 Bookmark: "Come unto me…  eat and drink of the bread and the waters of life freely;"
– Alma 5:35
The labels were quickly changed to make neighbor (and home teaching/visiting teaching) gifts for Christmastime.
And here it is all wrapped up and ready to gift: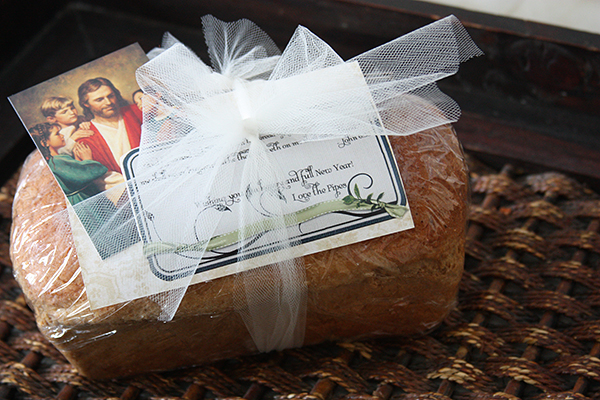 Mmmm.  And a nice change of pace from all the sweets of the season.  Not that I mind those either.  😉
Gentle Morn kit by liv.edesigns