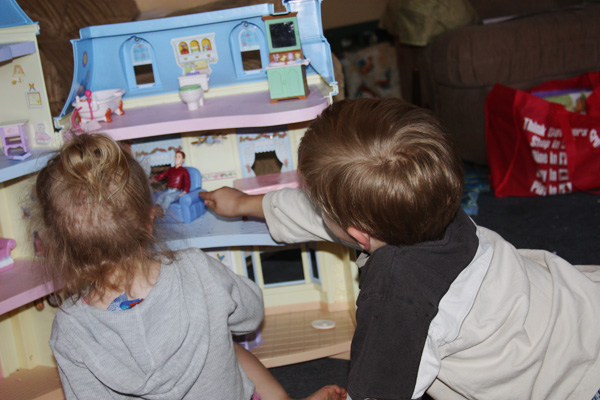 It started out just your normal playing house type activity.  A couple of dolls, a bathroom in the attic.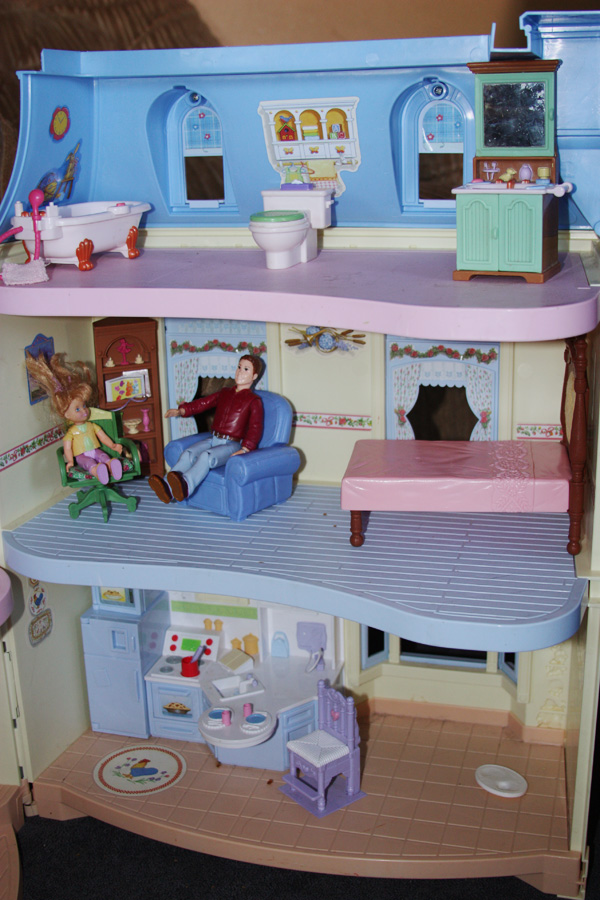 Andy-roo decided to get a little crazy with people falling out of windows and watching fireworks on the roof.  He found it quite humorous.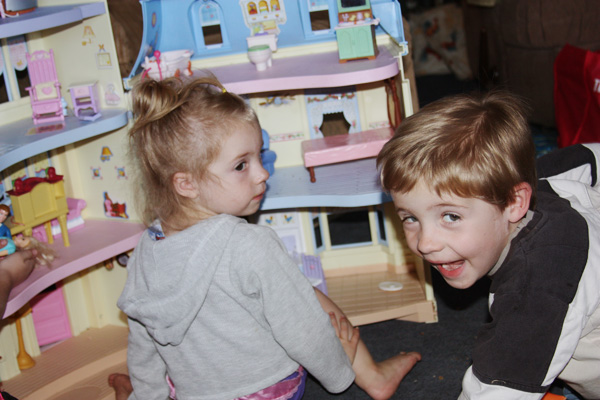 Katey not so much.  Autumn even joined in the fun and had a mommy hanging upside down from her knees.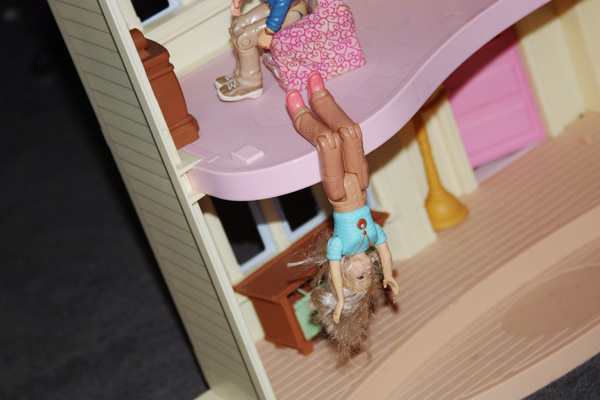 Children imitate life, no?  Heh.
My favorite part came when Andrew handed me a doll to play with him.  Of course I was the little girl.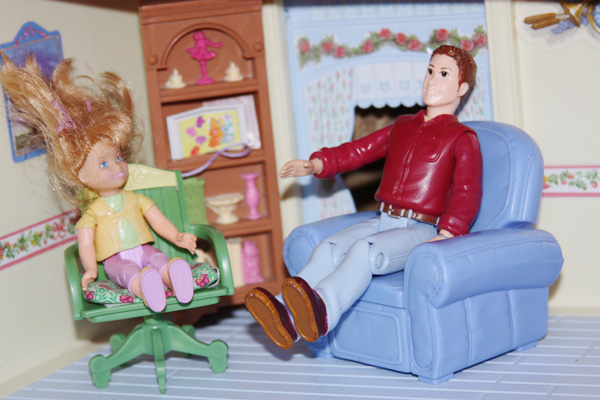 Andrew proceeded to explain:  "I am your daddy.  You love me.  And I… I call you furball."
p.s.  I took the set up shots later.  I try to not have a camera attached to me at ALL times.  😉  Andrew informed me that the dolly above is not Furball, because Furball is the "one with calm hair".  Oops.  (p.p.s.  Really??!?!  He cracks me up!)