We headed up to Idaho for Sam and Jessie's wedding and spent a week visiting family. The kiddos got lots of cousin time, and I was able to have lots of sister time. I adore my sisters! Ruth, Sarah and I talked about the ol' days – so many fun memories. We also talked about our kiddos, husbands-all that good stuff.
My younger sisters have grown up so much and it was wonderful to catch up with them too. I remeber them wearing Tulle Flower Girl Dresses and sanding by my side when they were younger. My brothers are so fun to watch as daddies. All my siblings are different and awesome. Lots of similiar interests – and quite a few different ones. Lots of jokin' and lots of love. I enjoyed catching up with my parents too – they are still amazing.
While we were in the "big city", we were able to fit in a trip to Zoo Boise:
the sloth bear: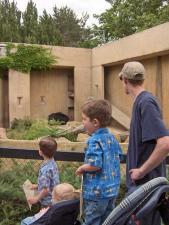 one of the penguins swimming: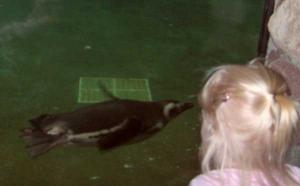 a zebra (my favorite!) and a kangaroo – lol. 🙂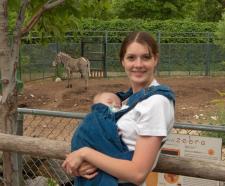 Jacob leading the way (with his trusty map):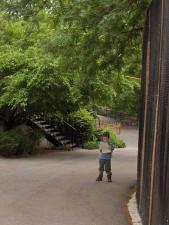 … and the rose garden next to it. Jim Bob was kind enough to watch our three boys while I dressed Autumn up in her dress for the wedding (that we found at Target on clearance for $4.48 – yeah baby!) and then chased her through the rose garden taking photos. It is so much more effective than posing her and I got to capture her little personality more. Thanks to Audrey Woulard for that superb idea. Here are a couple of my favorites and I'll post more soon in a seperate entry.: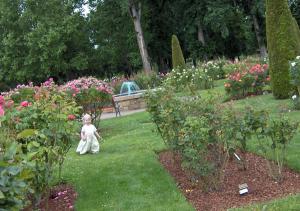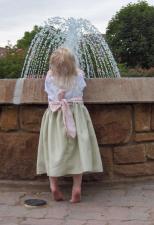 I also spent some time in the house I grew up in. I helped my mom get everything ready for the open house in Shoshone (including a fun shopping trip to Twin! 🙂 ). I helped my sister Anna make a groovy cupcake display as well – too fun.
Anna frosting and frosting: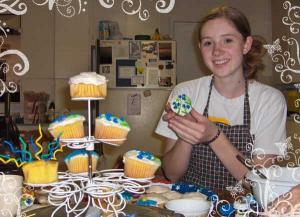 the finished "cake":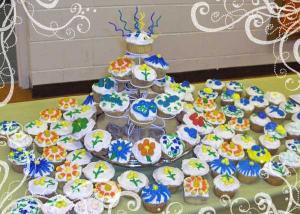 The origial plan for the open house was an outdoor backyard bbq. The weather did not cooperate though, so everything was moved quickly to the church. A wonderful evening, nonetheless. My sweetheart manned the grill and there was loads of delicious food to go around. We ended the evening with dancing. 🙂 Ah, love.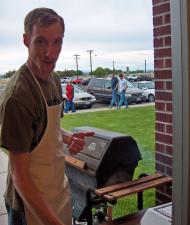 one of my favorite dance partners – my 3-year-old Joshua: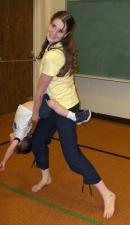 A lot of my favorite memories growing up are when we moved the tables (yes – plural – there were 11 of us children – 😉 ) to the sides of the living room and kitchen and had a huge dance floor to romp on. Too much fun.
Well, there you go. Way more excitement than should be allowed in a week. lol. It was wonderfully refreshing and did I mention I LOVE my family. 🙂 It is always good to go back.